Using Pantones 2014 Color of the Year in Your Home Renovation
Pantones 2014 Color of the Year is Radiant Orchid. This color encompasses fuchsia, pink and purple undertones. Radiant Orchid compliments gray, teal, olive green, hunter green and turquoise. It makes for a bold statement in any home. How will you use the Color of the Year in your home renovation?
Painting Your Remodel
Perhaps your are renovating your home in Northern Virginia and adding more space with an addition and your unsure what paint colors to choose. Radiant Orchid would make for a beautiful accent wall in your new space. It could easily be used in a master-suite addition as an accent wall that compliments the furniture in the room. You can paint a solid wall or add a pattern like chevron. This hue will also liven up neutral colors.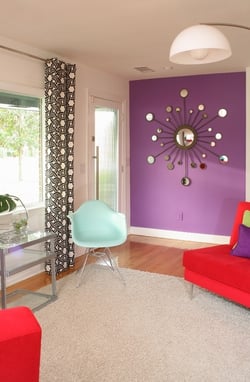 Adding Radiant Orchid Accents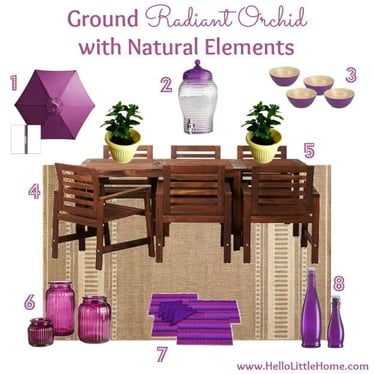 Another great way to include the 2014 Color of the Year in your renovation is to add accent pieces in Radiant Orchid. Adding these accents in rooms with browns and grays will add elegance to the room. Adding pieces such as decorative pillows in the living room will brighten up the area. Accessorize the space with a decorative rug in Radiant Orchid, or add other accents with stylish vases. You can even go bold with furniture and add pieces in that shade.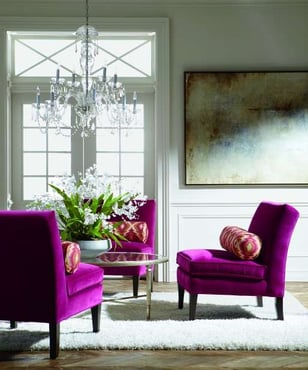 Incorporating Radiant Orchid in Your Kitchen
There are several fun ways to incorporate this color into your kitchen. You can keep it simple and make a bold statement by adding a rug in this color to your kitchen. This works well with the color of the appliances and the rest of the kitchen.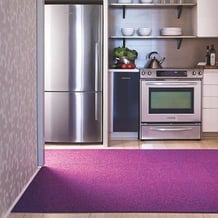 You can also get creative and add appliances in this shade!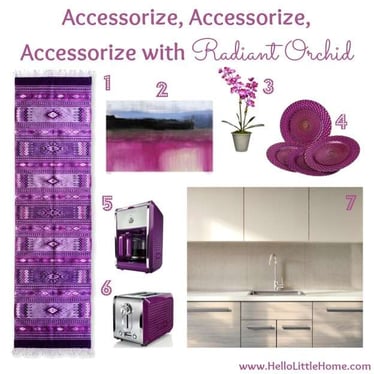 You can also use tile in Radiant Orchid to tile your backsplash in your kitchen.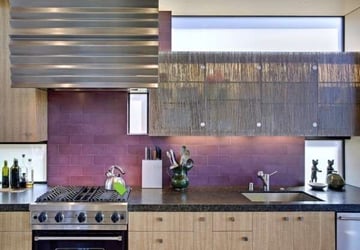 Whether you want to be bold and creative or elegant and subtle, you can use Radiant Orchid to decorate your home. This can be done more permanently or you can decorate your home with small accent pieces that are easily changed as the trends come and go. How will you use Radiant Orchid in your home this year? We'd love to see! Send us your pictures at CMcAlister@MossBuildingandDesign.com and we'll send you a special gift from Moss for submitting your photos!

If you need help designing your new space or have any questions regarding your remodel, Moss Building & Design can help! Our designers and consultants are able to help you no matter what stage of planning you are in. Call us at 703.961.7707 to schedule a free estimate or email us at Sales@MossBuildingandDesign.com

Photo Credit: http://hellolittlehome.com/tips-for-decorating-with-radiant-orchid-and-other-bold-colors/ http://canadianhometrends.com/trend-watch-2014-radiant-orchid/ http://www.laduenews.com/living/design/design-by-nancy-robinson/article_6c4c2338-c1d2-53b1-bb4d-f49df99cdf9c.html?mode=image&photo= http://www.pantone.com/pages/index.aspx?pg=21129