DIY Peppermint Bowl
Great DIY craft for the holidays! This DIY holiday craft uses melted peppermints to create a bowl that can be used for so many things! Keys, cookies, dog treats-- you name it! See more holiday craft ideas on our pinterest page.
DIY Wine Cork Reindeer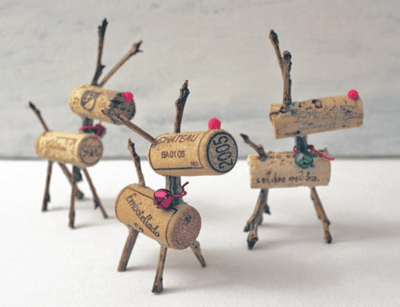 See step by step instructions on how to make these cute little guys here!
DIY Burlap Wreath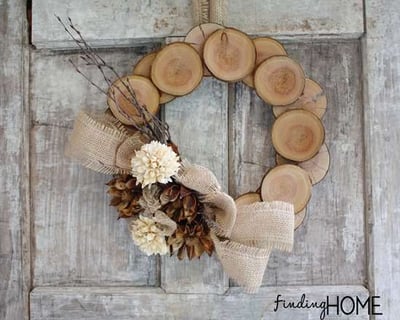 A new twist on a classic! Try this DIY wreath to add some flair to your front door this season.
DIY Winter Jar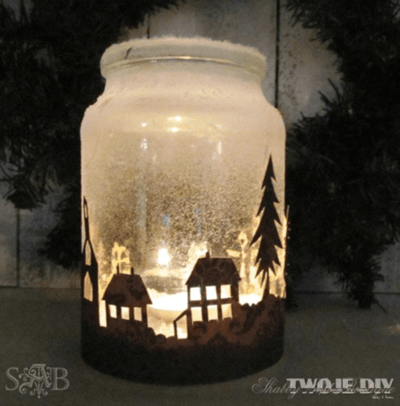 This craft is super simple and is a beautiful decoration when the candle is lit! Find out more here.
DIY Ornament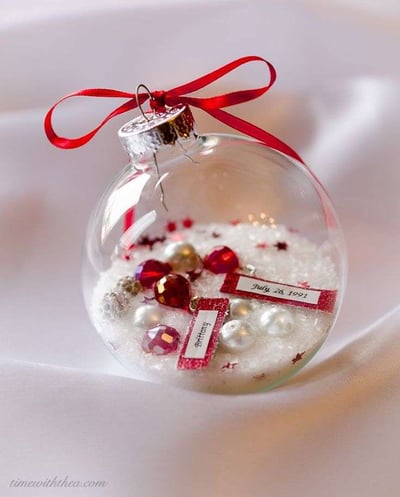 This DIY ornament makes a great gift and provides a fun day of crafting! See how to make it on our pinterest page.