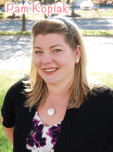 by Pam Kopiak (PKopiak@MossBuildingandDesign)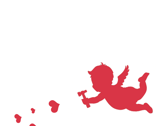 It's coming. February 14th, Valentines Day. Love is in the air. As I sit here and "help" assemble my kids class Valentines cards, I feel like the day has taken on a new meaning for me. Rest assured, I still love my kids and my husband, but I also have found a deep love for my community. I am fortunate enough to be able to go out into the Arlington community and give back as part of my role in the MOSS Community Relations Department. Not only do we offer educational workshops as a way of empowering women to tackle new home improvement skills, we also support many causes and organizations in the region. It's hard not to 'feel the love' at MOSS.
All For A Good Cause
If you want to build a stronger sense of community, what makes better sense than investing in the community around you? In my local community in Arlington, MOSS has invested their time and services to many organizations. To help gather much needed school supplies, MOSS donated backpacks to Doorways, a charity organization for women and families. MOSS volunteered at events such as the Jennifer Bush-Lawson Foundation Memorial 5k, passing out water and food. For raffles, our Handyman For A Day is a common service we donate to help raise money for local organizations such as Kinhaven Pre-school. This only scratches the surface. As spring approaches, MOSS will donate many more items to local organizations and charities; One in particular that I am excited to be part of is the upcoming Skate For Catherine, taking place at the Kettler Iceplex on March 4th. These proceeds will go towards the fight against neoroblastoma. All of these causes are near and dear to the Community Relations team at MOSS and I am proud to be part of a company that gives back as much as it gets.
Learn The Skills To Pay The Bills.
At MOSS, we believe education is key. Maybe you want to learn some DIY skills so that you can feel more independent. Or perhaps you really just want to have something to talk about when you meet the Property Brothers at the Capital Remodel and Garden Show. (We love that!) Whatever the case may be, we are proud to host our HandyGirl and HandyMOM101 workshops for local organizations where anyone who is interested in learning with us is welcome. From individuals looking to host parties with friends, to large groups such as MOPS (Mothers of Preschoolers) and MONA (Mothers of North Arlington), we're there to help! If your community group is looking to host an event this summer, Our HandyMOM101 events are available to schedule starting in June, but are filling up fast so contact us today to schedule your event!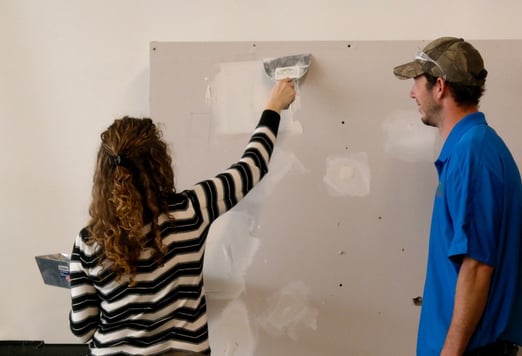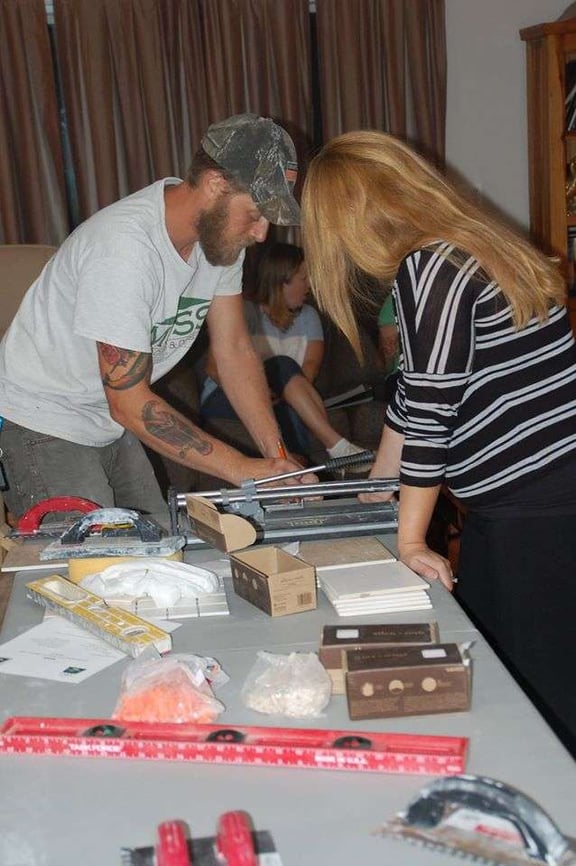 Feel the Love
In honor of the Valentine's Day holiday, MOSS wanted to offer something special for the families in our community they will love. Particularly for those whose 'honey-do' lists are growing longer every week and never seem to shorten... This Valentine's Day weekend we will be hosting a contest of sorts to help your honey shorten that list. Keep an eye out for the image below on our Facebook page for a chance to win a Free Handyman for a Day!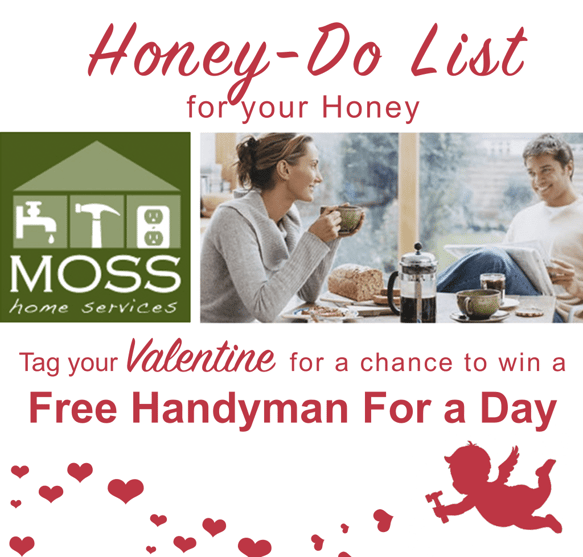 If you are interested in booking a workshop or you have an event you would like us to consider sponsoring, feel free to contact PKopiak@MossBuildingandDesign.com. If you would like to discuss your remodeling plans or have general questions call MOSS at 703.961.7707 or email Sales@MossBuildingandDesign.com.
Give us a Call: 703.961.7707
Send us an email: Sales@MossBuildingandDesign.com
Get Inspired: Portfolio