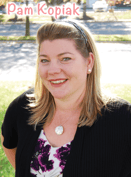 By Pam Kopiak (pkopiak@mossbuildinganddesign.com)
If you are like me, you are SUPER excited for this coming weekend. I mean, how could you not be? The Property Brothers, Drew and Jonathan Scott, of HGTV fame are coming to the Capital Remodel + Garden Show at the Dulles Expo Center ! I couldn't even begin to tell you how many of their shows I have watched. And I have loved each and every transformation that has taken place. At MOSS, we love the Property Brothers so much, we were inspired to show off our own 'Property Brothers' Co-owners and Brothers-In-Law Jason Hampel and Justin Schopp! What a #BeforeandAfter, am I right??
Before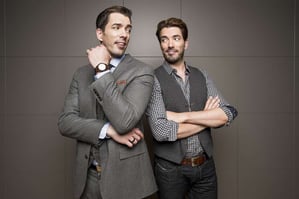 After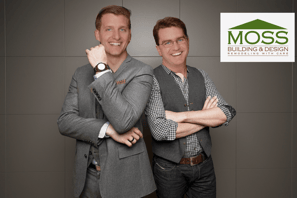 Besides those two #Twinning with Drew and Jonathan, we've noticed more similarities with our MOSS projects and the Property Brother's projects. Let's take a look and compare some of our MOSS remodels to see how we're stacking up.
Keeping The Kitchen Bright
A recent trend in kitchens has been to go with light colors in the kitchen, be it white cabinets or a light colored tile back splash. This Property Brothers after picture shows where they kept the cabinets a pale yellow and stuck with a neutral subway tile back splash in a light grey color. The after picture of a recent MOSS remodel in Oakton, VA also sticks with this theme of light cabinets, subway tile and even a beautiful bright counter top. Add some great light fixtures and recessed lighting and you're good to go!
Property Brothers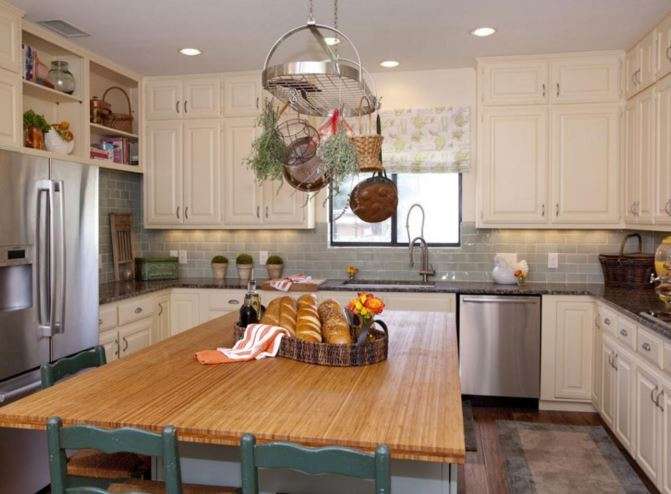 MOSS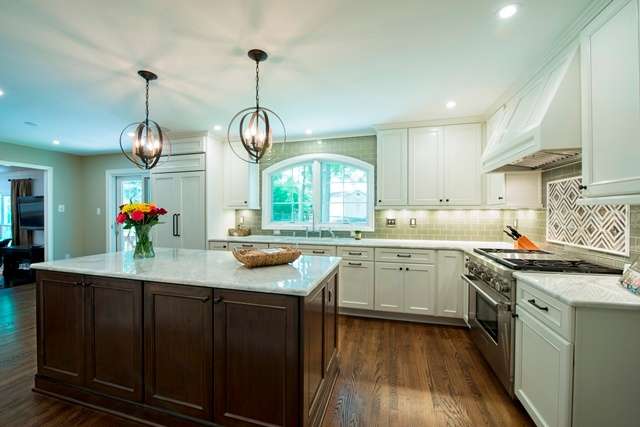 Bathrooms Aren't Just For Large Tile
There are SO many tile choices nowadays. If you haven't been out there for a while, go check out Mosaic Tile Company and you will be amazed at your options! This Property Brothers transformation shows that you can use small tiles (1x1 here) and achieve a dazzling effect. They even tiled the front of the tub – not sure I have seen that before but I likee it. The MOSS after picture shows how an Arlington, VA customer also incorporated smaller tiles on the floor and chose to also do a unique vertical tile on the shower wall.
Property Brothers
MOSS
Beautiful Wallpaper
I absolutely love the wallpaper in this Property Brothers after shot. Such a perfect way to add dramatic flair to a space. Although it may not be the right choice for your entire house, bold wallpaper can be just the right thing to bring a punch of color to a desired space. This MOSS mudroom remodel in Fairfax, VA proves this - it looks fantastic with the addition of the large patterned wallpaper . Shout out to Another Eye Design for designing this space. You can see the entire project on our Houzz profile.
Property Brothers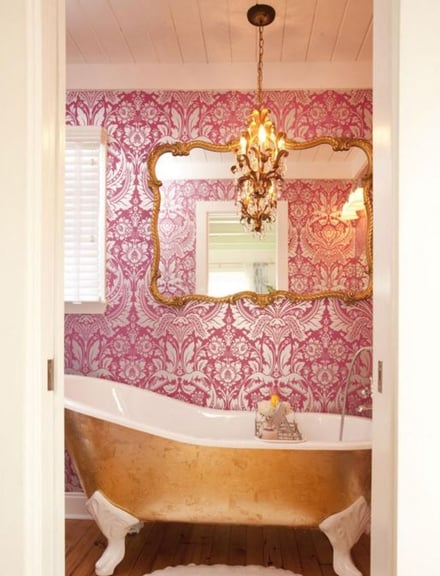 MOSS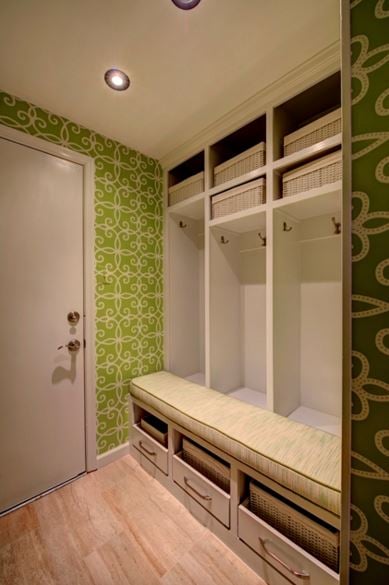 If you are looking for some 'real' Property Brothers ( aka the family-owned and run Moss Building and Design) to remodel your home, the professionals at MOSS are always available to answer questions and share ideas. If you would like to discuss your remodeling plans or have general questions call MOSS at 703.961.7707 or email Sales@MossBuildingandDesign.com.