Matt Muenster from HGTV Bath Crashers is in Town
The Capital Home Show is at the Dulles Expo Center in Chantilly, VA this weekend!
Local home remodelers will be at the show in addition to HGTV and DIY Network celebrities. This year you can see Matt Muenster of HGTV & DIY Network's Bath Crashers on the main stage.
DIY Network: Bath Crashers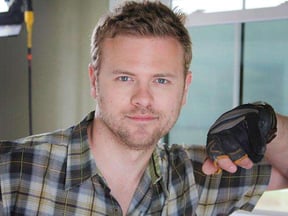 Photo credit: http://people.diynetwork.com/talent/matt-muenster/matt-muenster-bio
Matt Muenster of Bath Crashers will be on the main stage at the Dulles Expo Center in Chantilly, VA on Friday, September 23, 2016 at 6pm with his presentation, "A Modern Take on Bathroom Design."
Can't make it this evening? No worries! You'll have more opportunities to see the Bath Crashers star this weekend. On Saturday, September 24th Matt Muenster will be on the main stage at 5pm. Lastly, your final chance to see Matt Muenster will be on Sunday, September 25th at 1pm.
Laurie March of HGTV
In addition to Matt Muenster of Bath Crashers, you'll also have the opportunity to see Laurie March from HGTV. Laurie is the host of The House Counselor on HGTV.
Laurie will be presenting on the Main Stage at the remodeling home show at the Dulles Expo Center this evening at 4pm. You'll have one more opportunity to see the HGTV host this weekend, on Saturday at 4pm. Laurie March will be presenting the Do's and Dont's of DIY.
Capital Home Show at Dulles Expo Center
Although Moss Building and Design will not be attending the home show this weekend in Dulles, we're located within minutes of the Dulles Expo Center. We're always available to discuss any questions you have about your remodeling ideas. Schedule an appointment to meet with a remodeling professional or call us at 703.961.7707 to discuss your project. You can also email Sales@MossBuildingandDesign.com if you prefer email. Check out our remodeling portfolio to get some inspiration for your next project. We look forward to working with you!