(JMiller@MossBuildingandDesign.com)
I'm a mom and, it turns out, I'm pretty hamn dandy!
For several years I've been hosting HandyMOM 101 workshops for MOSS. My job is to make all the arrangements and run the presentation while one of the MOSS pros does the actual teaching. I've picked up some mad skills myself along the way and put them to good use over the past year and I'd like to share a few examples.
Electrical Work
Our back porch lights are pretty bright which is great for night-time security, but not so great when you're trying to relax and enjoy a glass of wine on the patio. Last spring I solved that problem by installing a dimmer using the skills I learned at MOSS' Dim It workshops. (You know it's really me because nobody rocks the chubby fingers like I do.)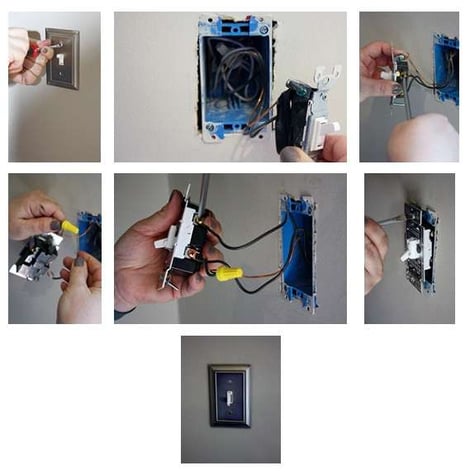 Power Tools
Over the summer, we were hosting a teen party and my son wanted to buy this game he had played at a youth retreat called 9-Square In The Air. I went online and was astonished to find the kit cost $800. Instead of buying it, I taught him how to use the circular saw, which I learned in MOSS' Power-It workshop, and we built it ourselves for a fraction of the price. Winning!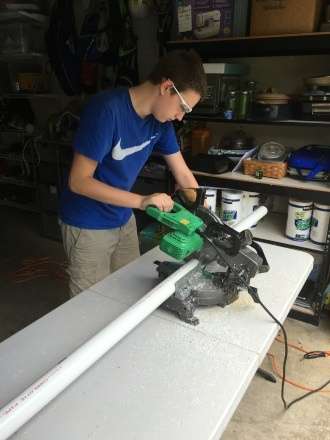 Dry Wall Repairs
Recently, we decided to move our wall-mounted TV to a different location. I could not believe the holes left in the wall when we removed the TV. Using my Patch It skills, I took care of those holes and now the wall looks great.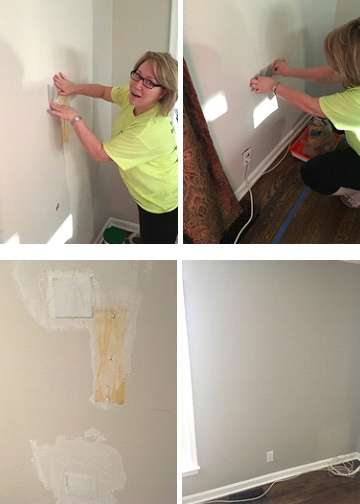 Tiling
Finally, this past week, someone at our church needed help prepping her home for sale. One of the things she needed was grout work. I was so happy to be able to say I would take care of it. Thanks to MOSS' Tile It workshops, I knew what type of grout to buy, what tools were needed and how to do the job. And so I did it.
Handy Mom
One of my favorite things about each of these home repairs is the fact that at least one of my kids helped me or watched me do them (hence the photos). They were really impressed to see mom "do more than just laundry." I'm not going to lie...I'm a HandyMOM and I'm more than a little bit proud of myself.
Best Home Services in Northern Virginia
And now a word from my sponsor: If you would like to up your game and learn some diy skills, check out our website for info on our handymom 101 workshops.
In addition to blogging about all things home and family-related, Jeannine Miller is a member of Moss Building & Design's Community Relations team.