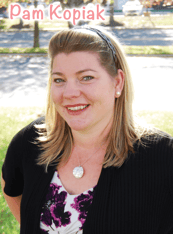 (PamKopiak@MossBuildingandDesign.com)
Open Showers
We got to talking about bathrooms at the office the other day, as we often do in our line of work, and the subject of open showers came up. The concept has been around for a little while now but it still doesn't seem to be very prevalent. I, for one, LOVE the concept of an open shower. If I had the space, I would go for it. Here are some reasons I think they are a good choice.
Wide Open Spaces
Showers normally have walls on all four sides and can therefore make you feel boxed in. Depending on your space limitations, you can end up feeling a little claustrophobic (I visited Ireland this past summer and boy are those showers TINY). When you go with an open shower, you don't have to "watch your elbows." There's plenty of room to spread out. The lack of boudaries on all sides keeps the space open and bright.
Feel The Luxury
The use of an open shower can feel luxurious. It's like being at a spa or using a nice outdoor shower. What a refreshing way to be able to get ready every day.
Added Safety
More and more people are planning their home renovations around accommodating their aging family members. It can be hard (if not impossible) for some people to get into a bath tub or even a shower with a curb on it. Even if it is just a small step, sometimes that can cause added uncertainty to someone without a good sense of balance. Open showers mitigate this risk. By being able to walk in and out without obstruction, this can mean freedom for an edlerly parent. That's worth the expense right there.
Best Bathroom Remodeler
We look forward to continuing to be your one stop shop for all your home improvement needs. If you are thinking of a bathroom home remodel, the professionals at MOSS are here to help. If you have general questions, call MOSS at 703.961.7707 or email Sales@MossBuildingandDesign.com.