It's hard to believe, but Moss Building & Design has been creating and presenting HandyMOM 101 workshops for the Northern Virginia community for over five years. That's hundreds of women (and a few men!) that we have educated and empowered to tackle home improvement projects on their own. And this is something we are very proud of.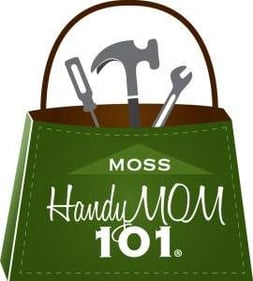 Have you ever been invited to an event with the promise that it's not a sales pitch? Me, too, and I do NOT like it! That's how HandyMOM 101 workshops are different. We charge no fee for the workshop, we bring the materials and experts to groups, we invite questions, and we allow hands-on practice. We definitely do NOT force you to purchase anything! FYI, our most popular workshops are our Patch It, Tile It, and now, our Design It workshop.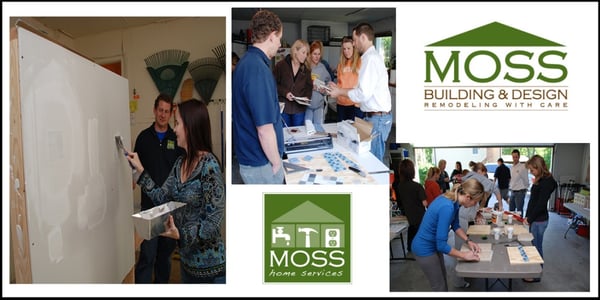 We have developed workshops for specific groups, we have come up with new topics on the fly, and we have created lasting memories for many people. What we love the most is how unique the HandyMOM 101 workshops are.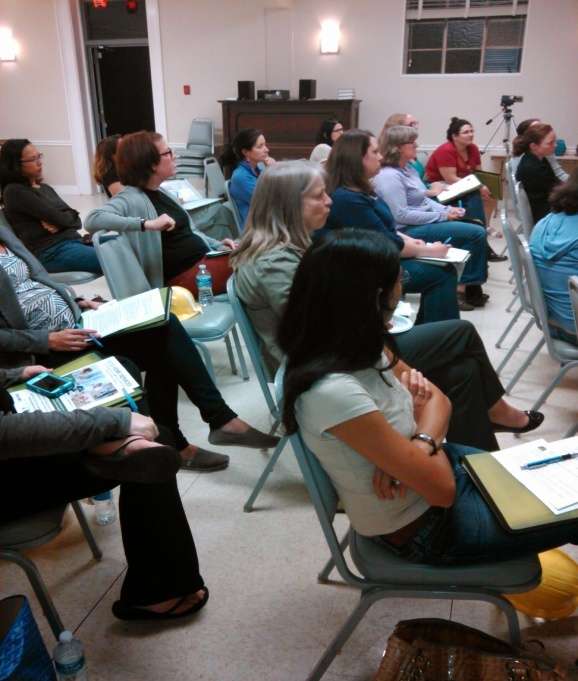 MOSS would love to reach more and more community members with our workshops -- we even now have a Facebook group dedicated to HandyMOM 101! You can visit and join here: https://www.facebook.com/groups/1997174410542966/.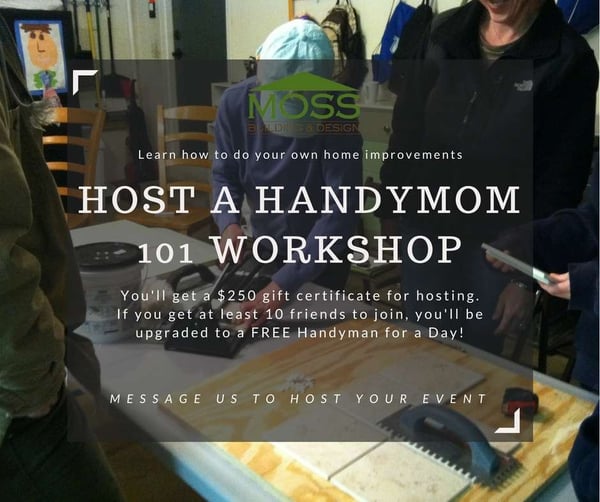 So have I convinced you yet? No obligation. No fees. Just a fun time with your group of mom friends, church pals, neighborhood social group, or anybody! Email us at community@mossbuildinganddesign.com to learn more and to schedule your HandyMOM 101 workshop today! Or, if you're in the market for home remodelng or would like to speak with a professional, call us at 703.961.7707 or email us at Hello@mossbuildinganddesign.com.