Fall is a hectic time for families with back-to-school activities and sports practices filling up the calendar. Some people may even start thinking about prepping for Halloween or the upcoming holidays. To me, however, there's nothing better than sitting back, relaxing outside, and enjoying the cooler, more pleasant weather this month. So how can you create a backyard oasis that can be used all year round?
Accentuate the Outdoors
Natural materials are "in" – think cedar posts, native plants, water features, and natural stone. A fire pit is another fun accent for the backyard and the perfect way to get your family together to roast marshmallows. If you're looking for a more dramatic design effect, consider installing an outdoor gas fireplace. Safety is really important when it comes to deck fireplaces, so make sure to choose a fire-safe hearth, especially if you want a more traditional wood-burning variety fireplace. This remodel in Arlington, VA (pictured below) has the perfect outdoor space.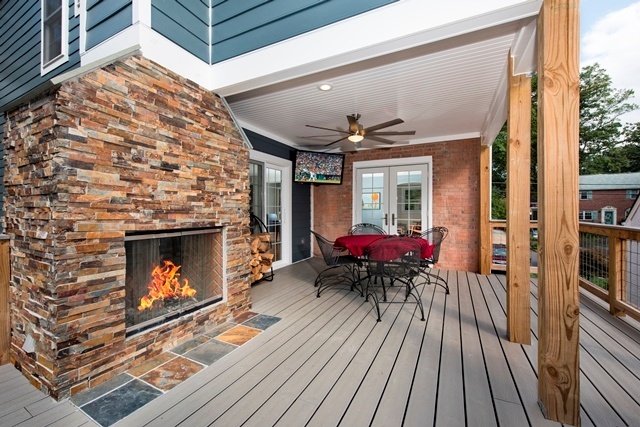 Enclose the Space for Use all Season Long
You can also make your backyard really feel like home by enclosing your space. Whether you use glass, screens or keep it open to the air, adding a fan and some lighting overhead will make your outdoor space feel more like another room in your house. Screens will keep the pesky bugs out in the summer and fall and the fan will keep air moving on hot days. To get the chill out of the air during fall and temperate winters, use a gas or electric patio heater.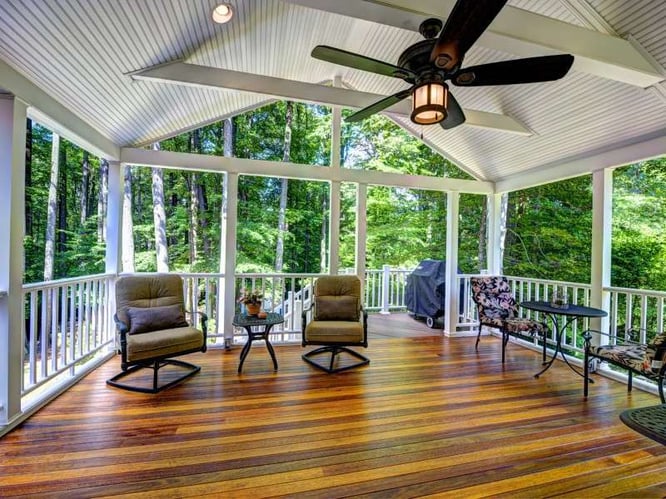 Bring the Indoors, Out
Make your outdoor space feel more like home by adding indoor-outdoor furniture. Many couches, chairs, and rugs now look more cozy than your typical benches and can stand up to the wind and rain. Patios also can be equipped with sound systems and televisions as long as they're protected from the elements. If you like to cook, you could even install an outdoor pizza oven for authentic, home-cooked family pizza nights. Then you'll have great food and a lovely place to sit and eat it! This remodel in McLean, VA (pictured below) includes indoor-outdoor furniture, as well as a beautiful rafter celing for a extra touch of 'home.'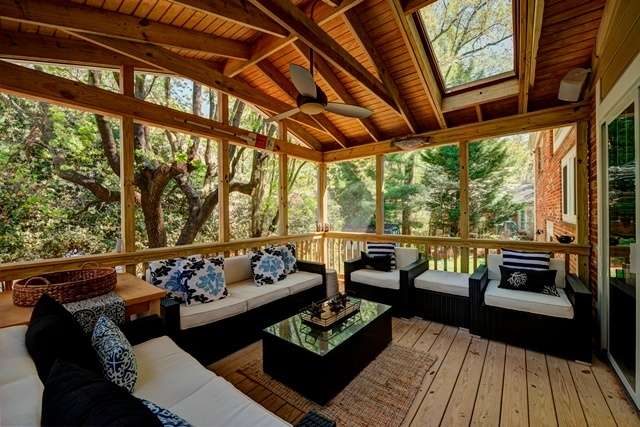 Outdoor Remodels and Additions in Northern VA
We look forward to being your one stop for all your home improvement needs. If you are thinking of creating or updating your outdoor space, the professionals at MOSS are here to help. If you have general questions, call MOSS at 703.961.7707 or email Sales@MossBuildingandDesign.com.