I was proud to visit Northern Virginia fire stations today on this 16th anniversary of the September 11, 2001 tragedies in New York City, Arlington, and Pennsylvania. Sixteen years ago today, I lived in Northern New Jersey only fifteen miles from the World Trade Center. Like so many others, I will never forget where I was when I heard the news that morning. We were all touched in some way by the tragedy and cannot thank the firefighters, police officers, and other emergency personnel enough for their dedication to helping others.
Honoring the men and women who serve our communities is important every day. Today, especially, we at MOSS wanted to do something special to surprise those firefighters and emergency workers who keep us safe. To say "thank you" we personally delivered cupcakes to fire stations around our area and met many of the great people who drop everything to help their communities.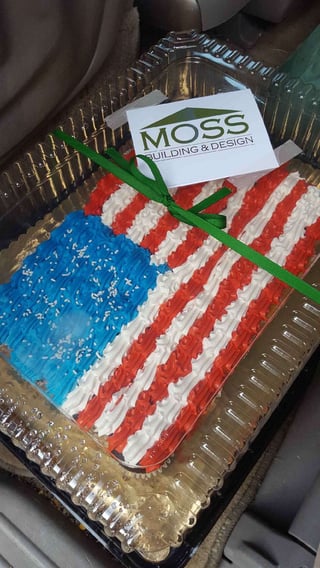 Moss Thanks Arlington Fire Station 8 and Fire Station 3
We are happy our sweet treats and sincere thank yous put smiles on the faces of the brave men and women we met today.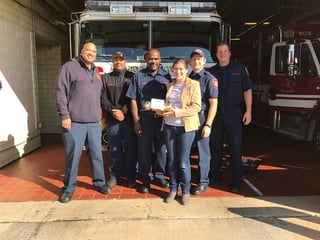 Arlington Fire Station 8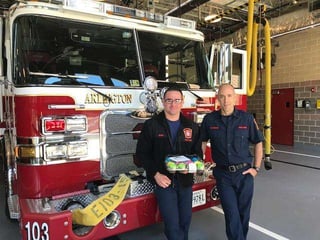 Arlington Fire Station 3
Thank You for Your Service
There was no lack of excitement this morning as we visited busy fire stations with firefighters actively out on emergencies as well as those preparing to race to their next call. In addition to fire stations in Arlington, our community relations team visited Great Falls Station 12, Wolf Trap Station 42, City of Fairfax Station 3, Fairfax City Station 33, Tysons Corner Station 29, and McLean Station 1.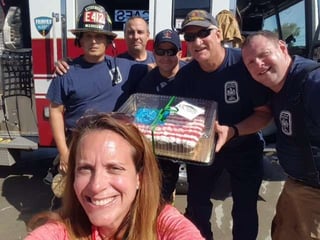 Great Falls Fire Station 12
Wolf Trap Fire and Rescue 42