Like most workers in the Washington, DC metro area, you've probably found yourself in the middle of a long commute at some point in the past few years. That's why more and more of us are turning to some sort of "flex work" or work from home arrangement. It's now commonplace for many Northern Virginians to work from home at least one day a week. To accommodate this, Moss has seen an increased focus on designing home office spaces. So, if you are limited by space, how can you make the most of what you have and not feel like you're working in a broom closet?
Work Comfortably From Home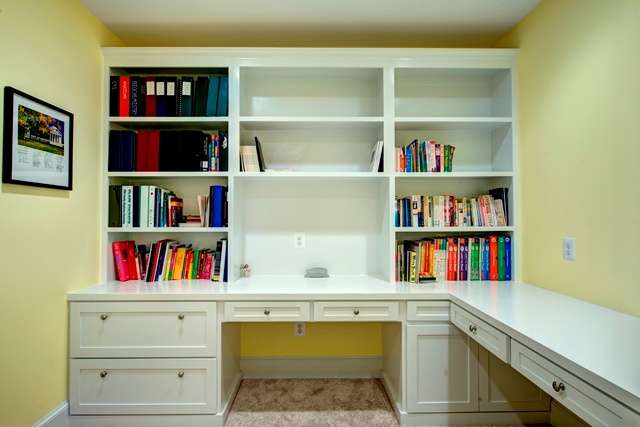 Instead of crowding your space, keep things simple. Functionality is key, especially in small spaces, so make sure any built-ins can double as bookshelves as well as storage for key office essentials. Many home remodeling projects in Arlington, VA, for example, forgo classically large home offices for built-in space adjacent to kitchens, living rooms or basements.
Incorporate a Sliding Door Into Your Remodel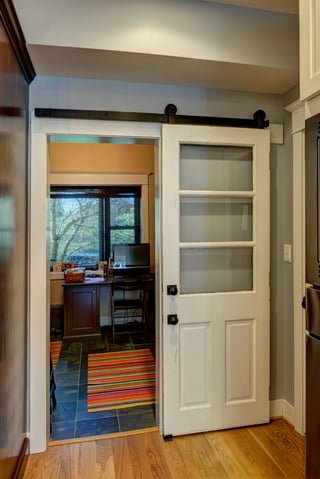 As an addition contractor in the Northern VA area, we recently completed a project in McLean that included an office nook off the side of the new kitchen. Instead of just being used as a closet or for other storage, this small space, which became separated from the living area by a sliding barn door feature, doubles as an office nook. The beautiful sliding door brings in a hip design trend element to any home while also creating separation from the main living space for making calls and focusing on work. It looks great with doors open or closed!
Remodel Your Home With an Office Space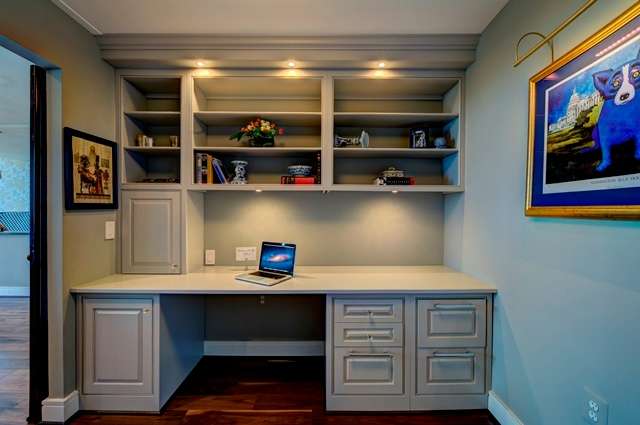 Like in kitchens, a white color palette creates a neat, yet inviting space for you to complete your work projects. Nowadays, so much of business is taking place virtually on laptops, phones and iPads. Therefore there's little need for large, clunky office furniture and deep desks that take up a lot of space. You may even choose to hide common office equipment like printers that don't get much use behind cabinet exteriors. This adds to the clean look of your space, especially if visitors will frequently walk past or peak into this area near one of your other common living spaces.
Best Remodeling Company in Northern Virginia
If you're in need of a Northern Virginia contractor for your next remodel, addition or home-office project, contact Moss, the premier remodeler in Northern Virginia at 703.961.7707 or email Sales@MossBuildingandDesign.com.