This is the second week of our #BacktoSchoolHoneyDo giveaways! We are giving away a free "Wine & Design night" to one lucky winner. The night will be a fun event for you and your closest friends to learn about the latest design trends while enjoying some great drinks! If you've been stressed out trying to get the kids and the house ready for back to school season, this is the perfect opportunity to unwind!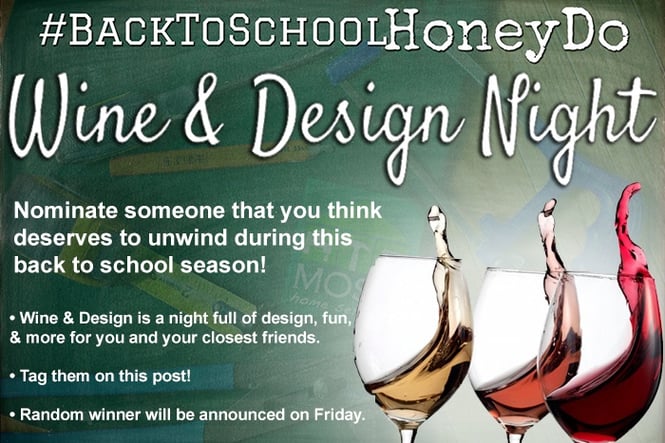 All you have to do is comment on our Facebook posts. Nominate someone that you think deserves this fun night! You can nominate a neighbor, friend, or family member who lives in Northern Virginia. Learn more about the rest of our #BacktoSchoolHoneyDo giveaways, here.
Northern Virginia Home Design Trends
We will pick a random winner on Friday and announce it on our Facebook posts. Want to learn more? Check out one of our most recent design events. Learn about the hottest local trends and have all of your questions answered by the professionals!
Design Your Home With Northern VA's Best Contractor
Do you have questions specific to your own home design? The professionals at MOSS are here to help. If you have general questions, or would like a free estimate, call MOSS at 703.961.7707 or email Sales@MossBuildingandDesign.com.