All this week, we are celebrating some of the best guys around, dads! We want to share some of our favorite gifts, both DIY and to order, recipes dads will love, and more. Plus, we are going to be hosting a few competitions for you guys to show us just how much you appreciate your fathers.
My Dad is The Best Because...
Beginning on Tuesday, June 13th, tell us why you think your dad is the best! And we mean all dads! So husbands, grandfathers, step-dads, you name it. Look for this post (pictured below) on Facebook, and comment on the photo. If your comment is randomly selected on Friday, June 16th, your dad will win a $250 gift certificate to MOSS! So tell us why you think your dad is the best, and use the gift certificate to give your go-to handyman a break! Note: must live in Northern Virginia to win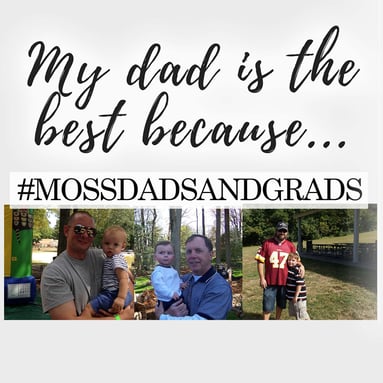 My Favorite Memory With My Dad is...
This Throwback Thursday is a special one! On Thursday, June 15th, share with us your favorite memory of your dad. Tell us about your favorite memory with your dad. And again, we mean all dads! Fatherly moments with your husband, grandfather, step-fathers, dads, etc. *Bonus points for pictures* The winner, who will be randomly selected on Friday, June 16th, will win a Handyman For A Day. So give your dad a break from his home improvement duties. Tell us your favorite memory together for a chance to win! Note: must live in Northern Virginia to win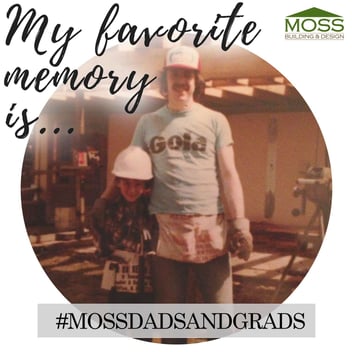 DIY Gifts For Dad
Feeling creative this Father's Day? Here are some great DIY gifts you can make yourself, with love, for your dad!
Your backyard will be the place to be this summer once you build dad his own custom, personalized, cornhole set

Is your dad a beer lover? Make dad a few coasters, made from his favorite drinks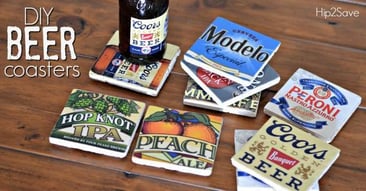 Is dad the master chef/griller at home? Then he'll love this DIY grill set holder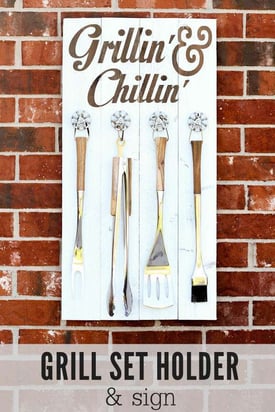 For a more low-key DIY project, check out these fun cards, candy jar, and this cute mad libs/fill in the blank Father's Day craft for the kiddos.
Crafts aren't your thing? These gifts are unique and will arrive at your door quickly! Like this handy tool, manly cookbook, manly phone charger, and more.
Father's Day Around the Home
Set the table the morning of Father's Day with these napkin ties! Or maybe decorate candy bars around the house with these cute DIY tags. Does dad have a sweet tooth? You can't go wrong with these grill cupcakes, football oreo balls, or burger/cupcakes! Whatever you make, your dad will love it because it's from you.
Show us what you made or bought, using the hashtag #MossDadsandGrads!Don't forget to participate in our Facebook competitions for the chance to win some great prizes!
Northern VA Contractor
Moss Building & Design is the area's top remodeler. If you are looking to design and remodel your home, look no further. We specialize in additions, kitchens, bathrooms, basements, and home services. The professionals at MOSS are here to help. If you have general questions, or would like a free estimate, call MOSS at 703.961.7707 or email Sales@MossBuildingandDesign.com.