By – Jeannine Miller (jmiller@mossbuildinganddesign.com)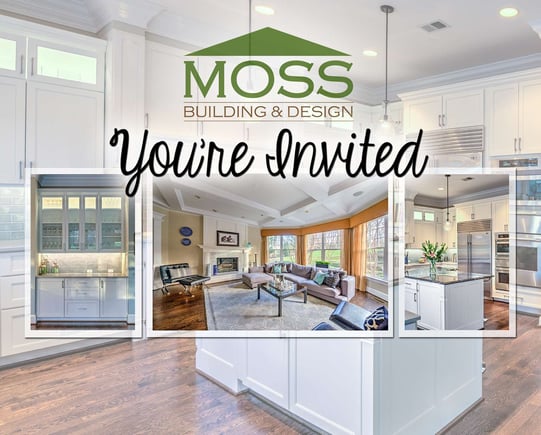 I love love love hosting Open Houses at homes MOSS has remodeled. This McLean home is a perfect example of why. A summer evening spent showcasing beautiful design, meeting new people and enjoying a nice glass of wine...WINNING.
Open Concept Kitchen Design in McLean
People often ask about the "typical" renovation and, I have to say, there just isn't one. Every single remodel is different. The combination of house, homeowner, budget and location is always different and that results in a unique remodel every time. It's wonderful!
Remodel Your Home to Fit Your Style
This particular family was planning their move from the UK to the US when they saw this 2003 New England style house for sale online. While the home's location in Langley Forest had an appealing school pyramid and large lot, the interior style of the home did not suit them. Upon the recommendation of their real estate agent, the homeowners called MOSS to see if this home with great "bones" could be transformed to meet their love of timeless design with functional style and simple sophistication. MOSS was able to work with the homeowners while they were still living abroad and give this family of four just the home they wanted when they reached the US.
Remodeled Open House in Northern Virginia
Please join us this Thursday evening to see this gorgeous home for yourself. As always, the MOSS Open House is free, but you do need to register by clicking here. And now a word from my sponsor...
The Best Remodeler in Northern Virginia
If you're in the market for some home remodeling, call the experts at Moss Building & Design. We will consult with you and help you explore the many possibilities for updating your home. Call 703-961-7707 to schedule an appointment for a free estimate.
In addition to blogging about all things home and family-related, Jeannine Miller is a member of Moss Building & Design's Community Relations team.