Shiplap. Rustic Decor. Deep, wide kitchen sinks. Reclaimed wood. Sliding barn doors. Large cozy furniture.
These all describe farmhouse chic design elements, which are seemingly everywhere you look these days. From Chip and Joanna Gaines on HGTV's "Fixer Upper" to dozens of pages of farmhouse home design on Houzz, Pinterest, and other inspirational interior design websites, it's truly a design style that has taken the world by storm.
So, what exactly is farmhouse chic interior design?
Farmhouse chic home design became trendy after the popular modern and traditional design eras, ushering in a more relaxed style with comfortable design elements that carried a level of sophistication. It's an American classic that evokes a warm and cozy feel.
Typical features of the style include the use of reclaimed wood, plank floors and a few tasteful country accent pieces that retain a level of sophistication.
How do I achieve a farmhouse style in my kitchen?
One of the most popular ways to showcase farmhouse decor in a kitchen is with a deep farmhouse sink. This Moss Building & Design remodel in Great Falls showcases a beautiful sink, gorgeous white kitchen cabinets, wood plank floors, and other rustic decor.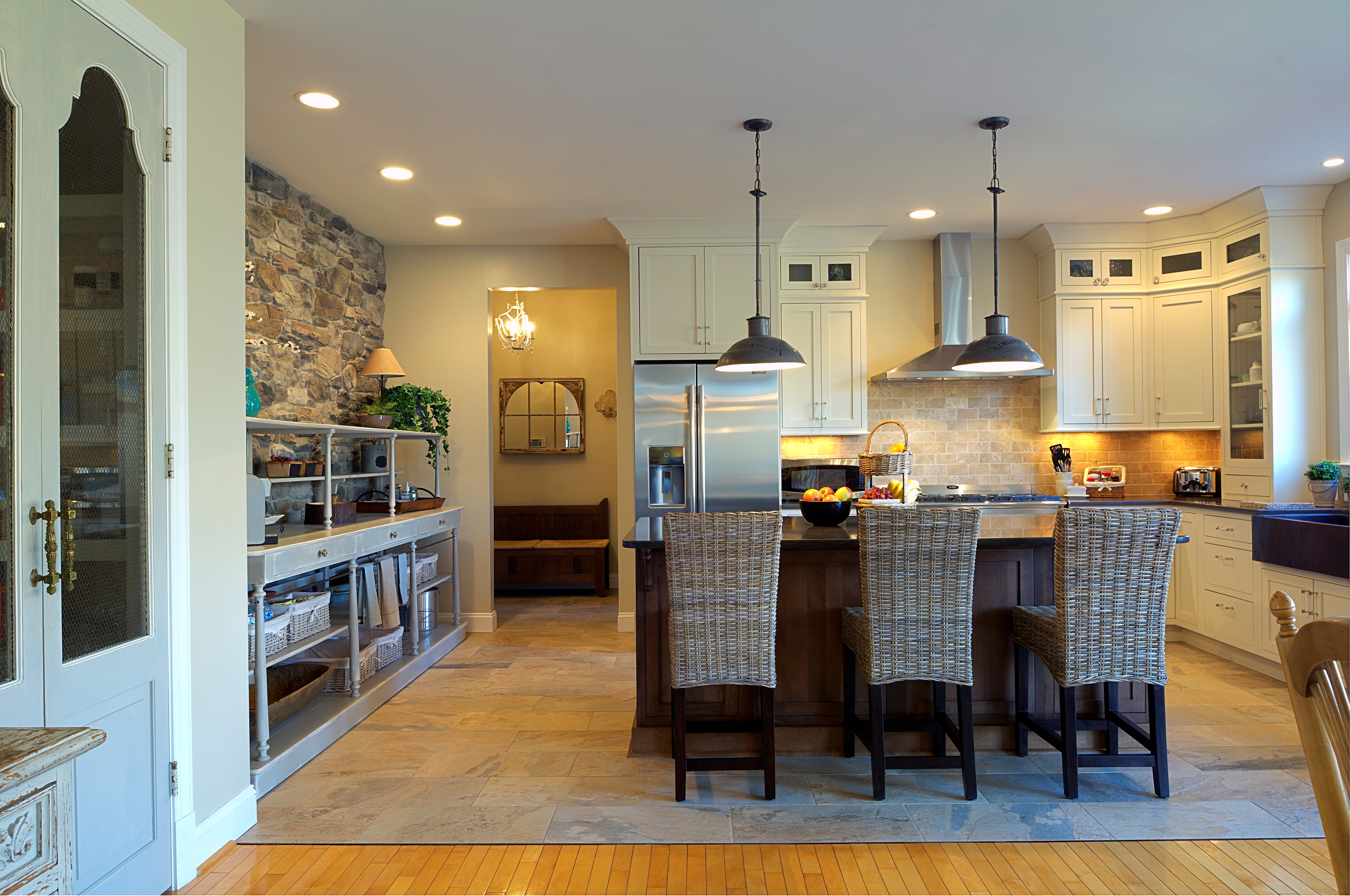 Open-storage shelving, wood plank floors, and other farmhouse design elements like burlap and large glass jars are reminiscent of the farmhouse home design in a kitchen. This Great Falls kitchen remodel features all of these elements as well as a stone accent wall.
Finally, this Oakton kitchen remodel showcases beautiful white cabinets, wood plank flooring, a deep farmhouse sink, and reclaimed wood accents to bring out the farmhouse chic design style.
How do I achieve a farmhouse style in my living room?
Farmhouses of past and present showcase a welcoming front porch, greeting visitors and leading them into the home's living room. Once in the home, a sliding barn door (as seen below in this Moss Building & Design living room remodel in Great Falls) brings the feel of a country look with sophisticated results.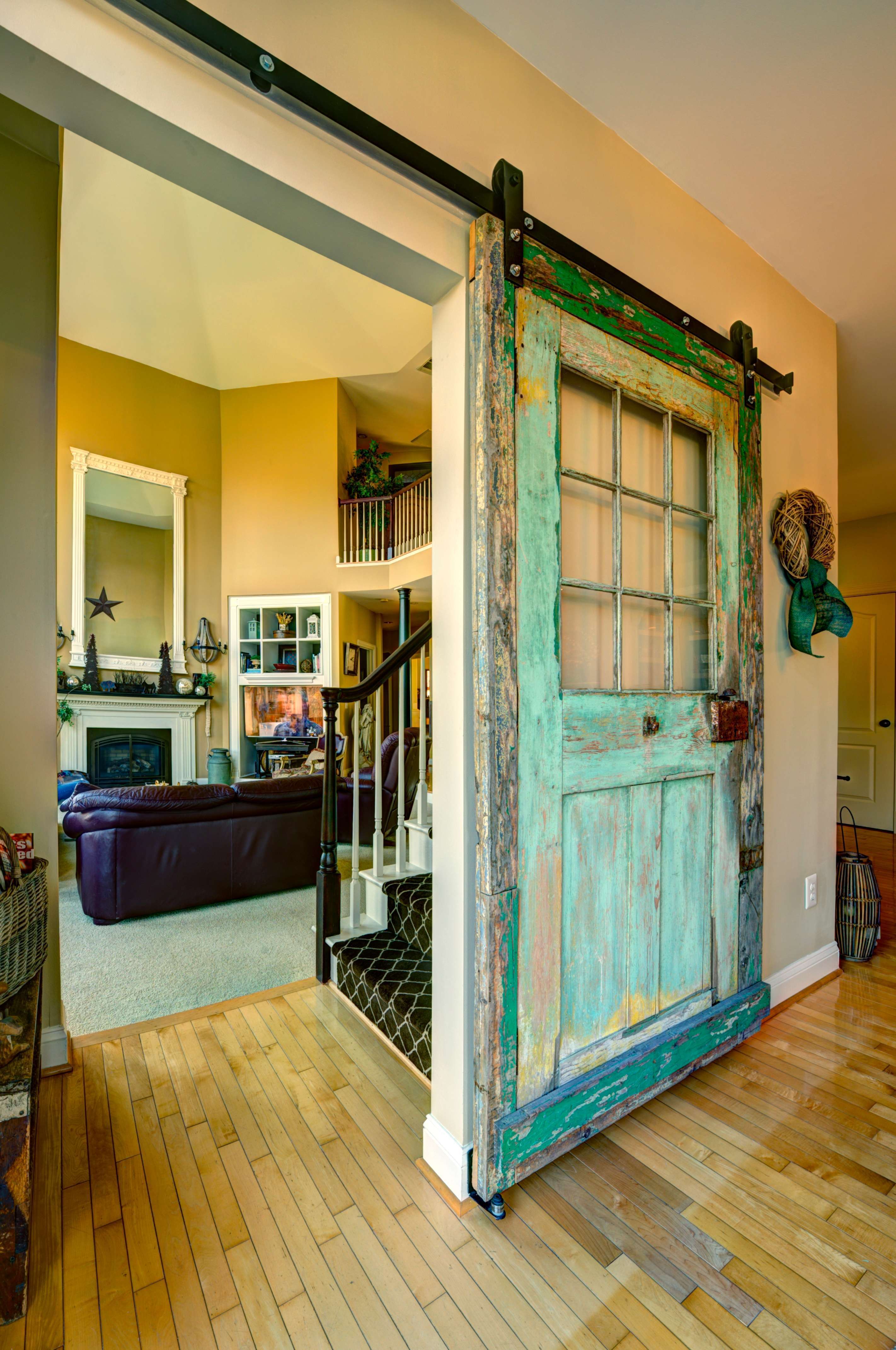 A farmhouse living room is meant to evoke a feeling of coziness and comfort. It's typical to find exposed wooden beams, natural wood and stone, and comforting colors including greys, pinks, and neutrals. A stone fireplace and shabby-but-chic furniture complete the living room's look.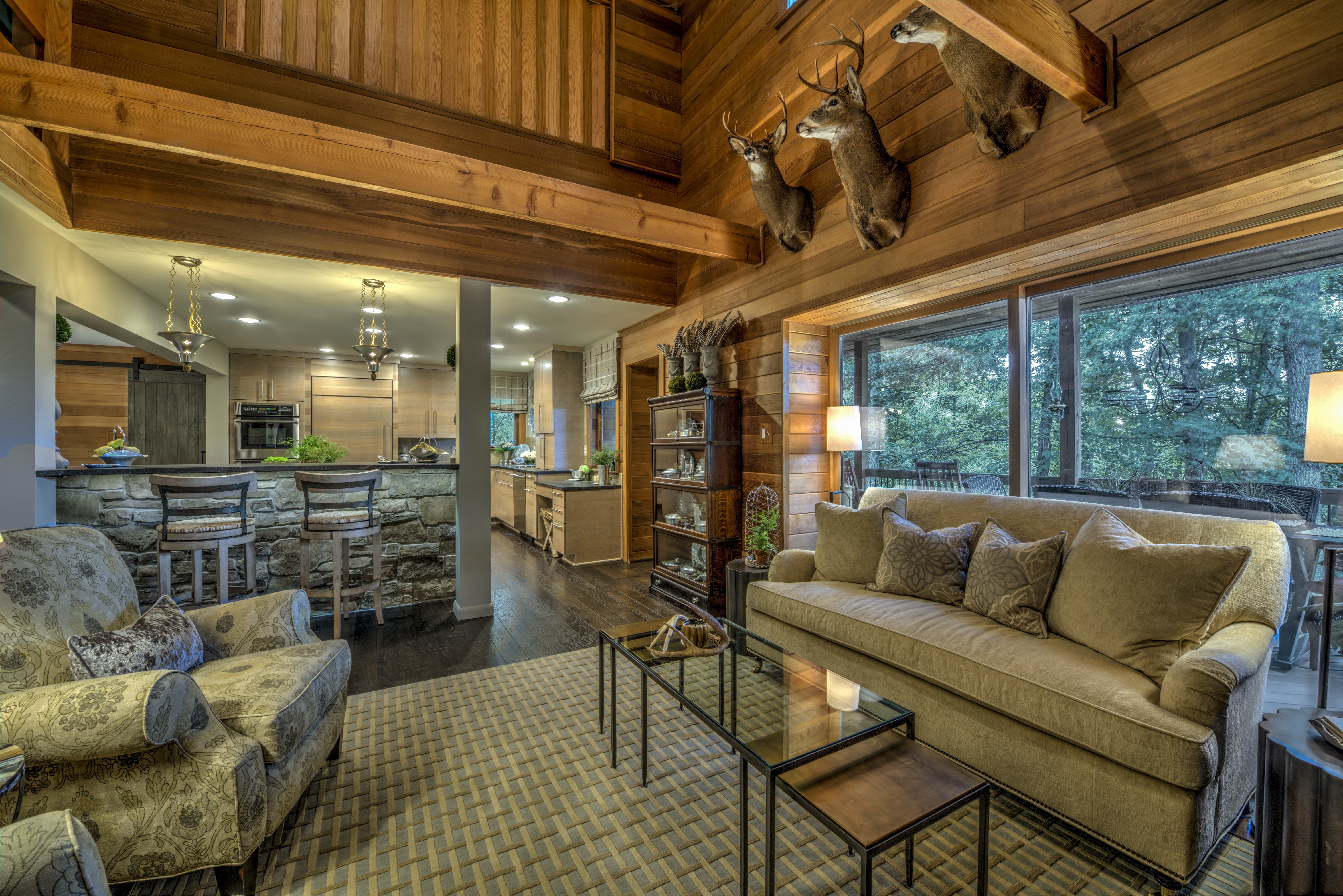 You have no shortage of ways to make your home farmhouse chic. If you combine elements of vintage decor (including old-school kitchen appliances and metallic lighting fixtures throughout your home) with comfortable, cozy, natural colors and rustic decor, your home updates to a sophisticated and charming mecca.
The Best Remodelers in Northern VA
If you're in the market for home remodeling or if you'd like to talk to a professional about a farmhouse chic home interior, call us at 703.961.7707 or email us at Hello@MossBuildingandDesign.com.
Sources:
Guide To Farmhouse Chic Home Design