A Stunningly Bright Kitchen and Functional Laundry Room Complete this Oakton Home's Main Level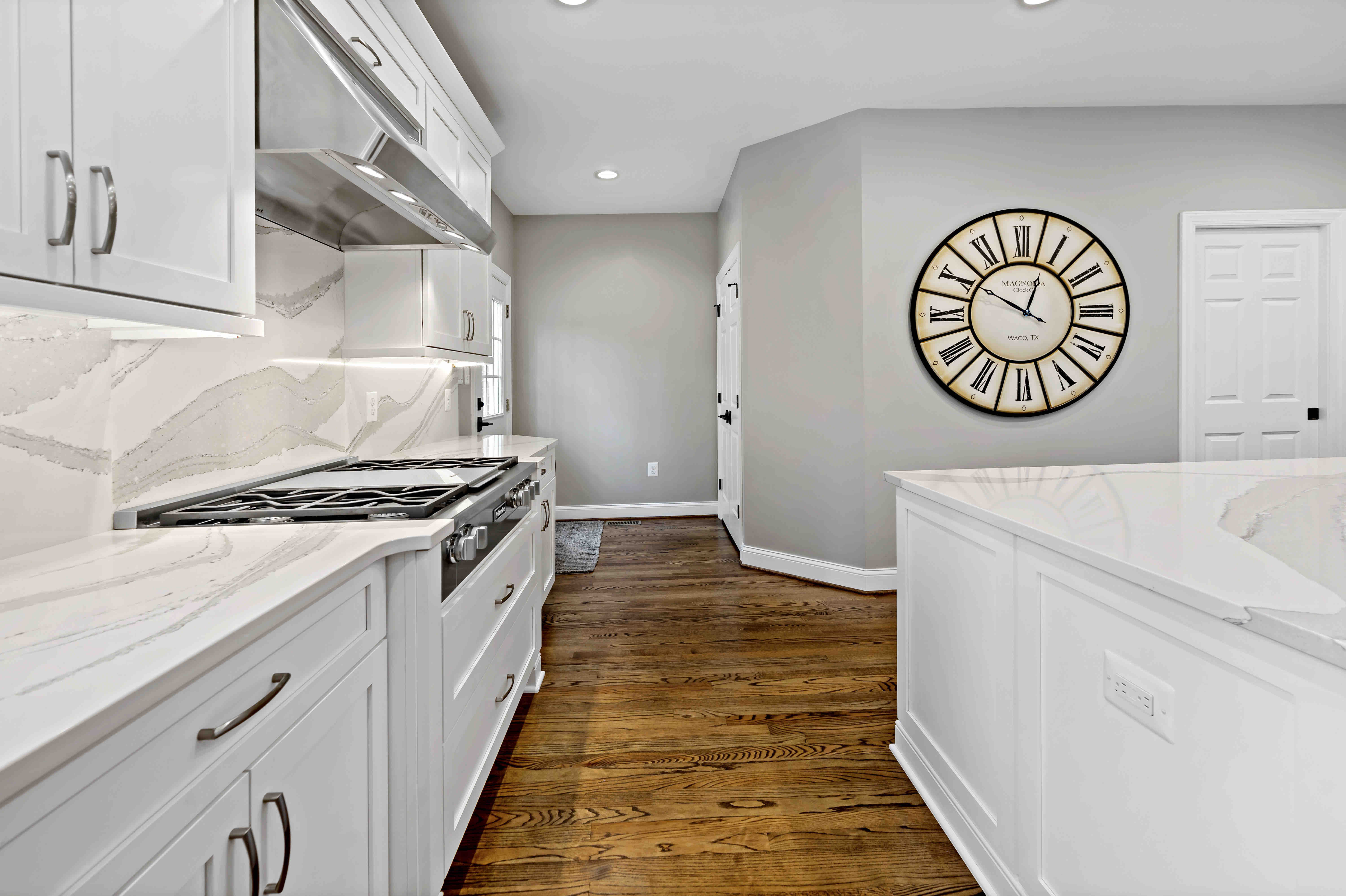 Safety
Knowing that they would be without a kitchen for a period of time, MOSS worked with the homeowners to create a temporary kitchen in their space that allowed them to use certain appliances as much as possible and as safely as possible. In addition, with this remodel completed during the global pandemic, all CDC recommended guidelines for health and safety were strictly adhered to, with daily health checks for both the homeowners and the entire MOSS team that worked on the home.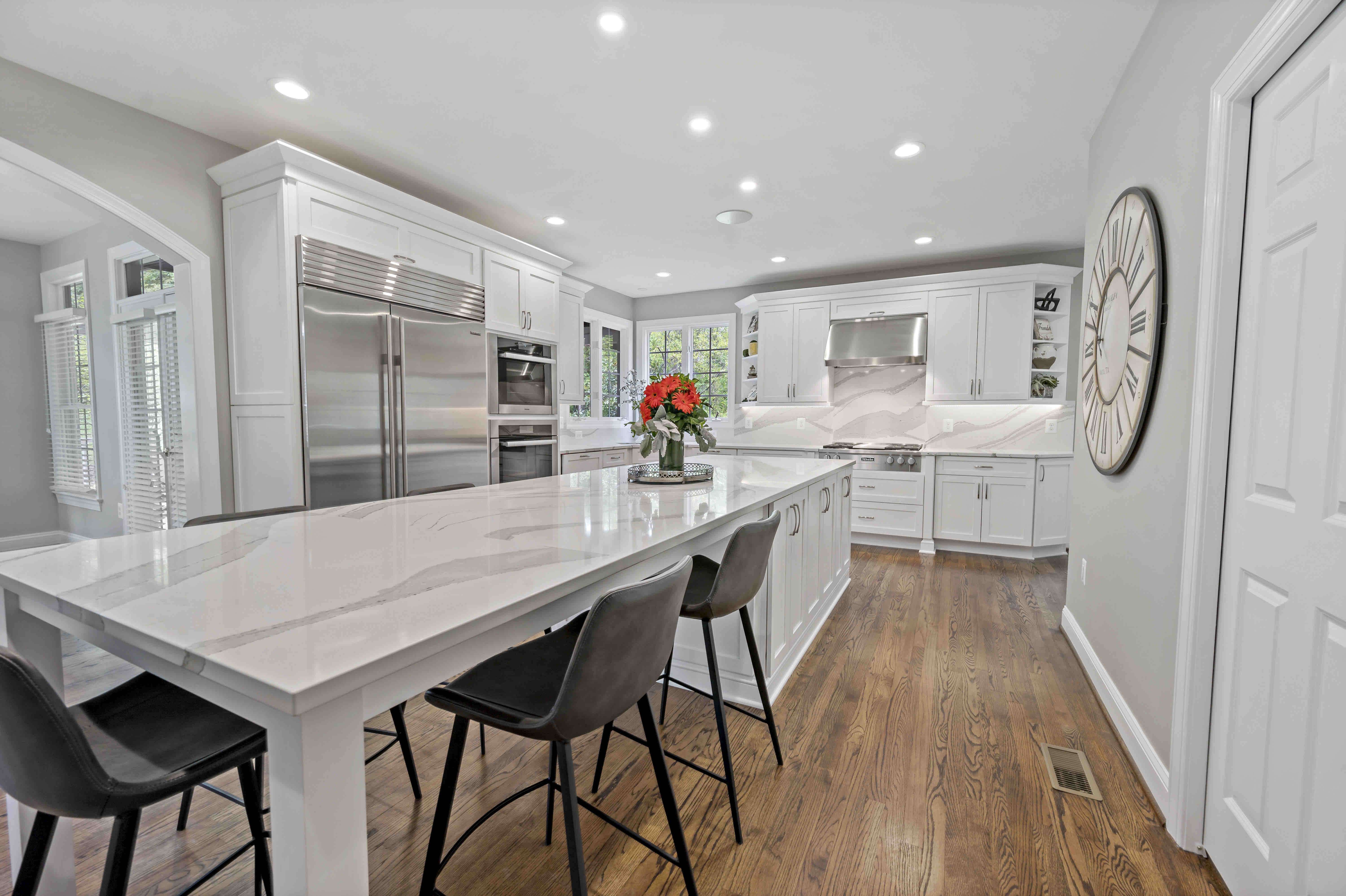 Fairness
MOSS was completely transparent and communicative with our customers about the process of the remodel, from pulling appropriate permits to delays with appliances and other selections, due to supply chain issues encountered during the pandemic.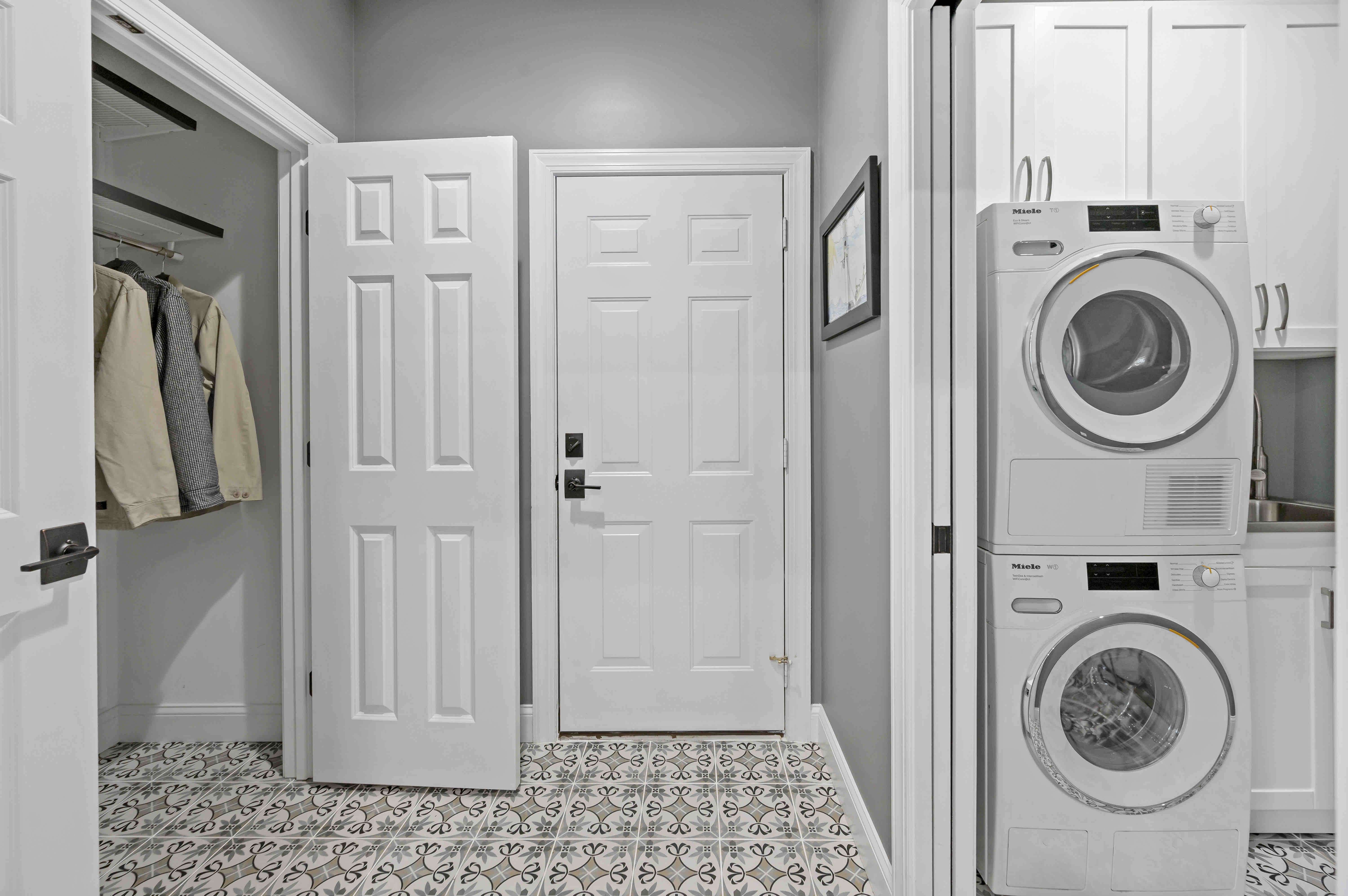 Project Gallery
With an updated kitchen and laundry room in place, this Oakton home's main level is picture perfect.