Beautiful Centreville Open Floor Plan Showcases Bright Kitchen and Updated Family Room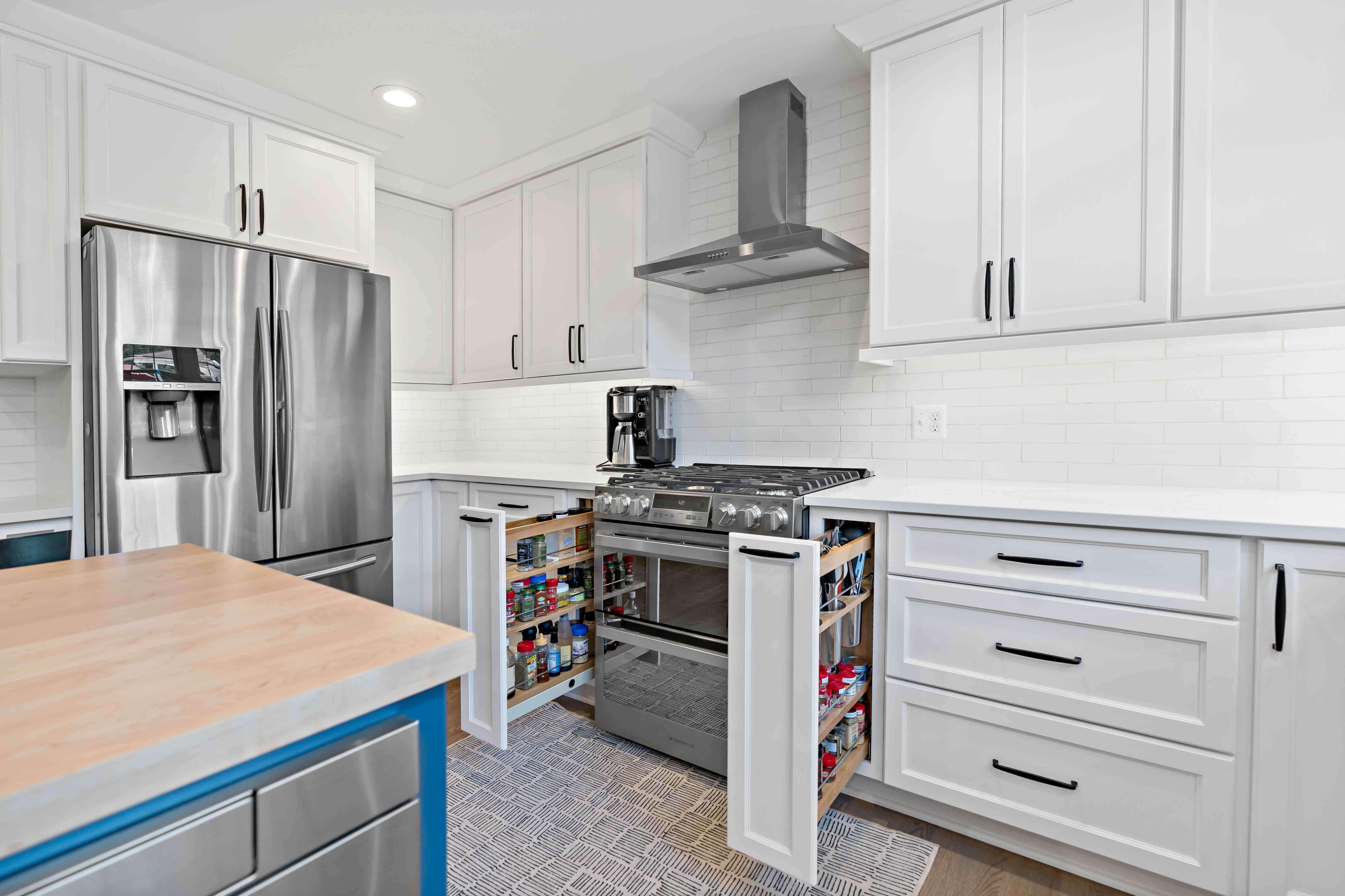 Safety
This project was completed during the global pandemic. All CDC health and safety guidelines were followed.
Bumping out the kitchen required the installation of an extremely heavy beam to hold up the upper level safely. The installation was completed safely and without bodily injury nor damage to the home in the process.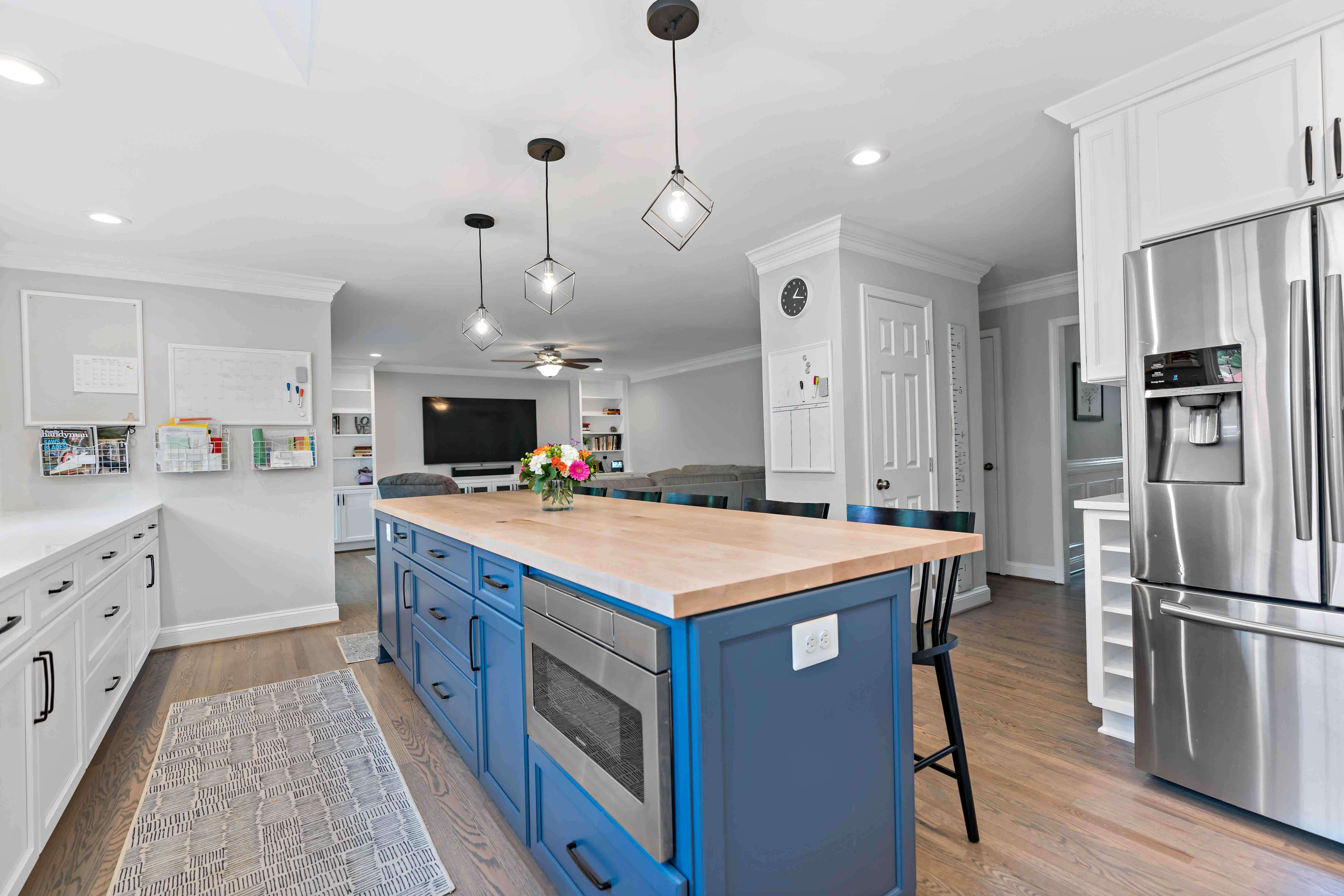 Fairness
Our homeowner had been considering a change to the kitchen's adjoining family room. Namely, the removal of the fireplace entirely and, in its place and surround, new shelves and an entertainment center. As MOSS was already in the home with the kitchen remodel, our customer decided to add on the work to the family room, choosing to have MOSS cover the fireplace and create built-in shelving and storage in its place. The television was also moved into a spot directly above where the fireplace had been and is currently in a better vantage point for both those in the family room as well as those in the kitchen.