Beautiful Chantilly Master Bathroom Remodel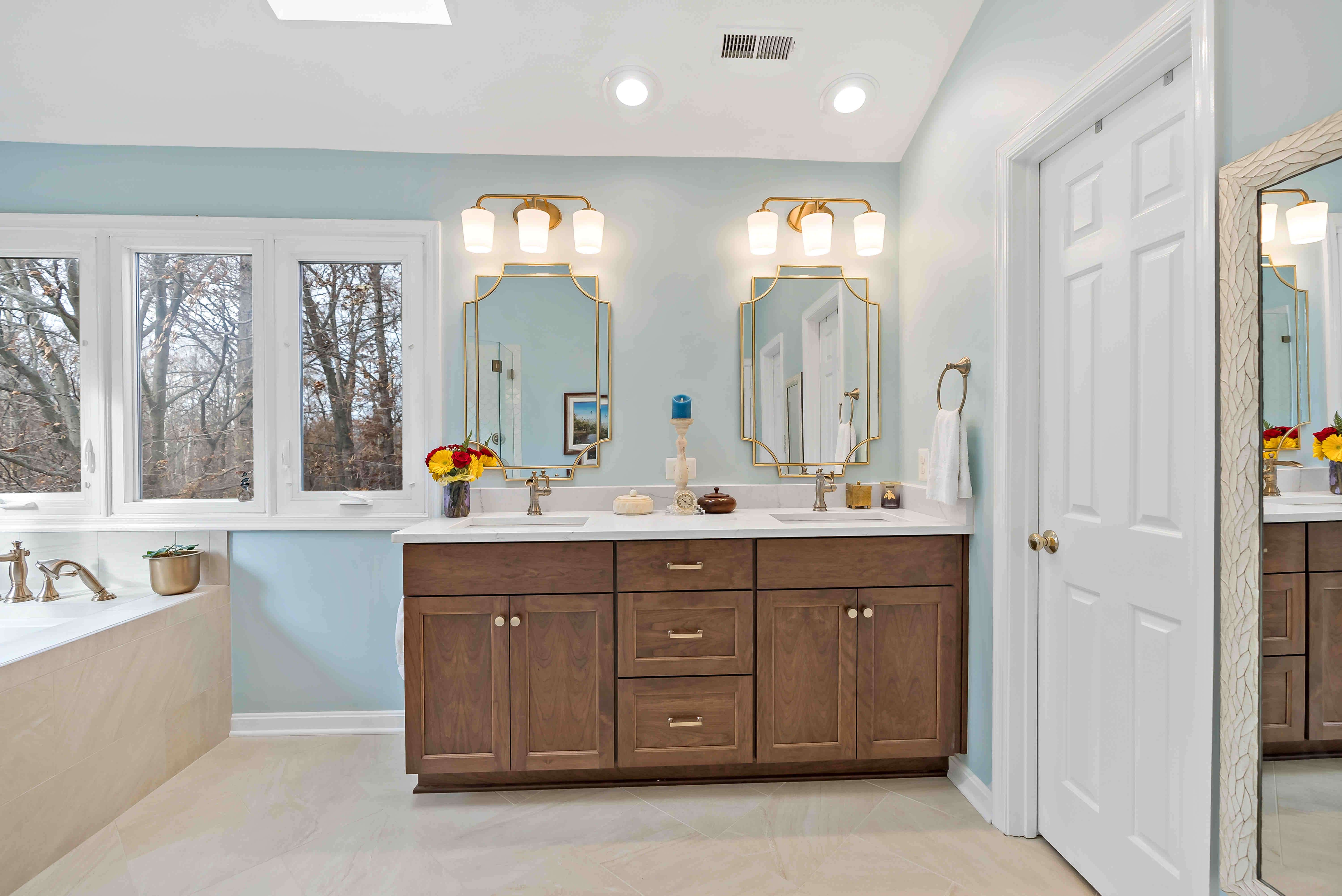 Safety
Our customers shared the following: "To top it off our entire home was treated with respect, covered with tarps, etc. and guarded during the demolition." Not only did MOSS keep the home and our customers safe throughout the actual construction process, our team adhered to all CDC health and safety guidelines, as this project was completed during the global pandemic.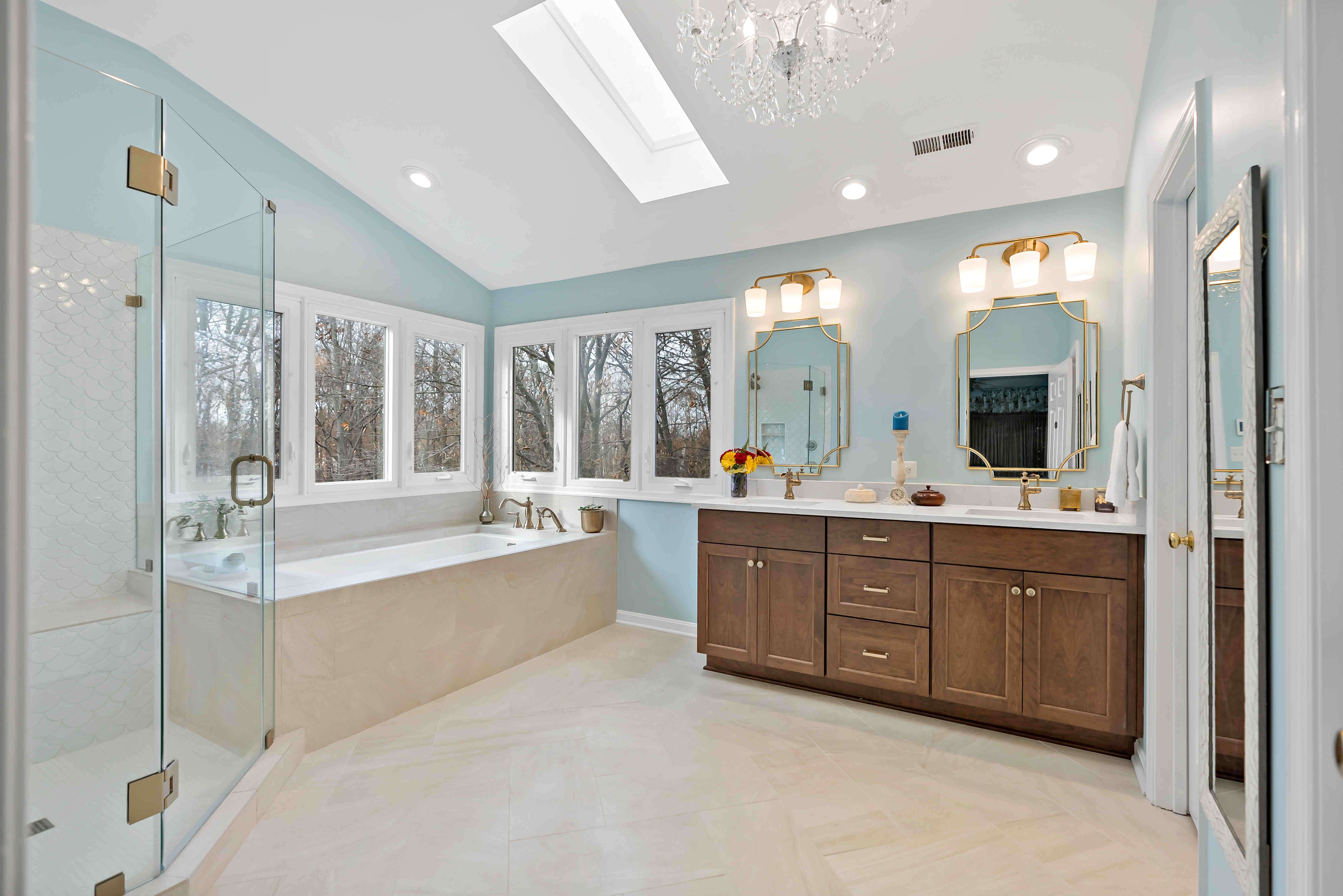 Fairness
The beautiful, vintage overhead chandelier was mistakenly installed in the master bathroom – however, our homeowners loved it so much that they decided to keep it! In a situation such as this, MOSS would have corrected its mistakes immediately had the homeowners not been so happy with the unintended result.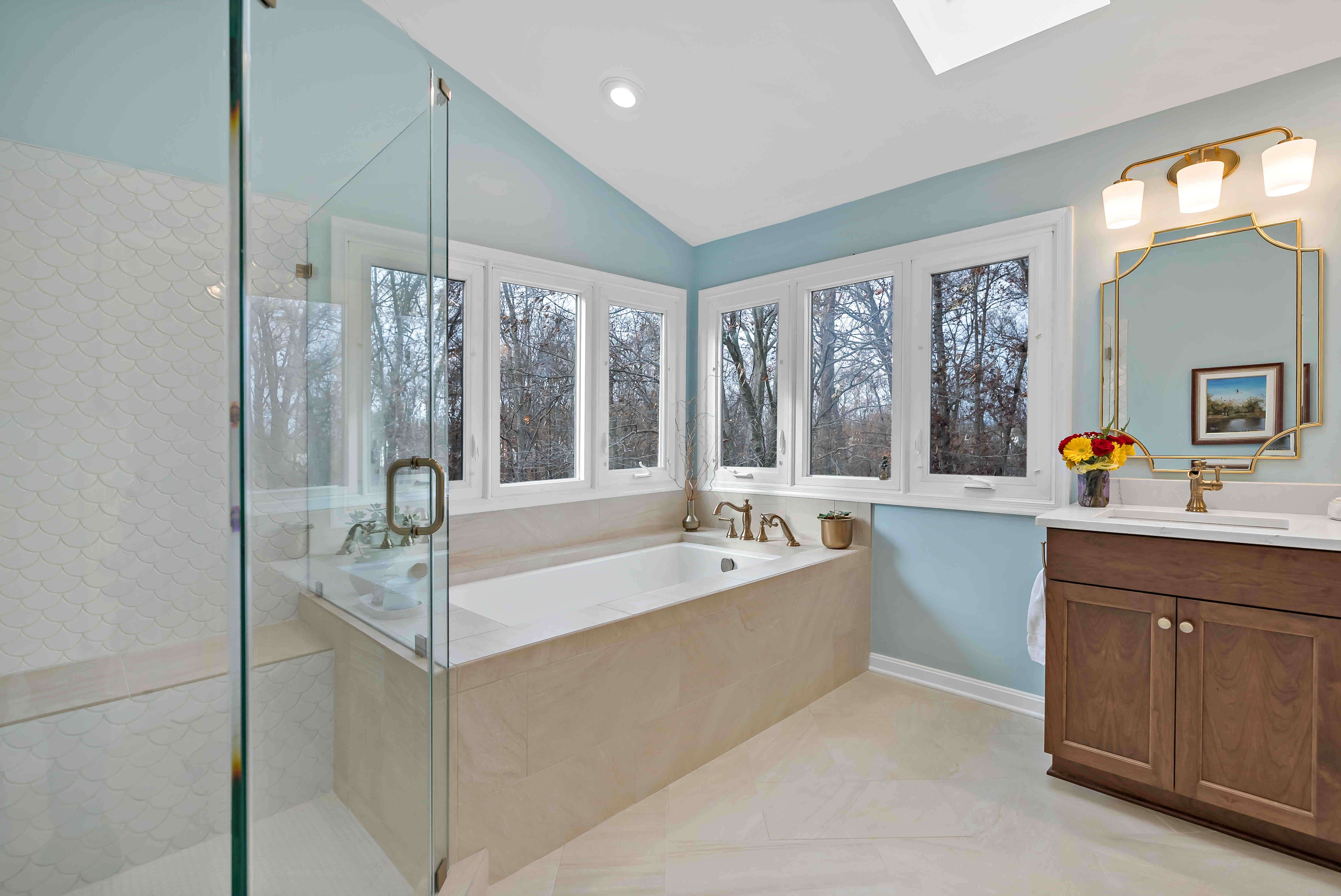 Project Gallery
A beautiful master bathroom remodel in Chantilly showcases delightful design touches and more.