Beautiful Interior Updates in McLean Home
A gorgeous updated kitchen and family room on the main level and stunning bedroom and bathroom updates on the upper level gave this home a better use of space and matched the homeowner's style to a tee.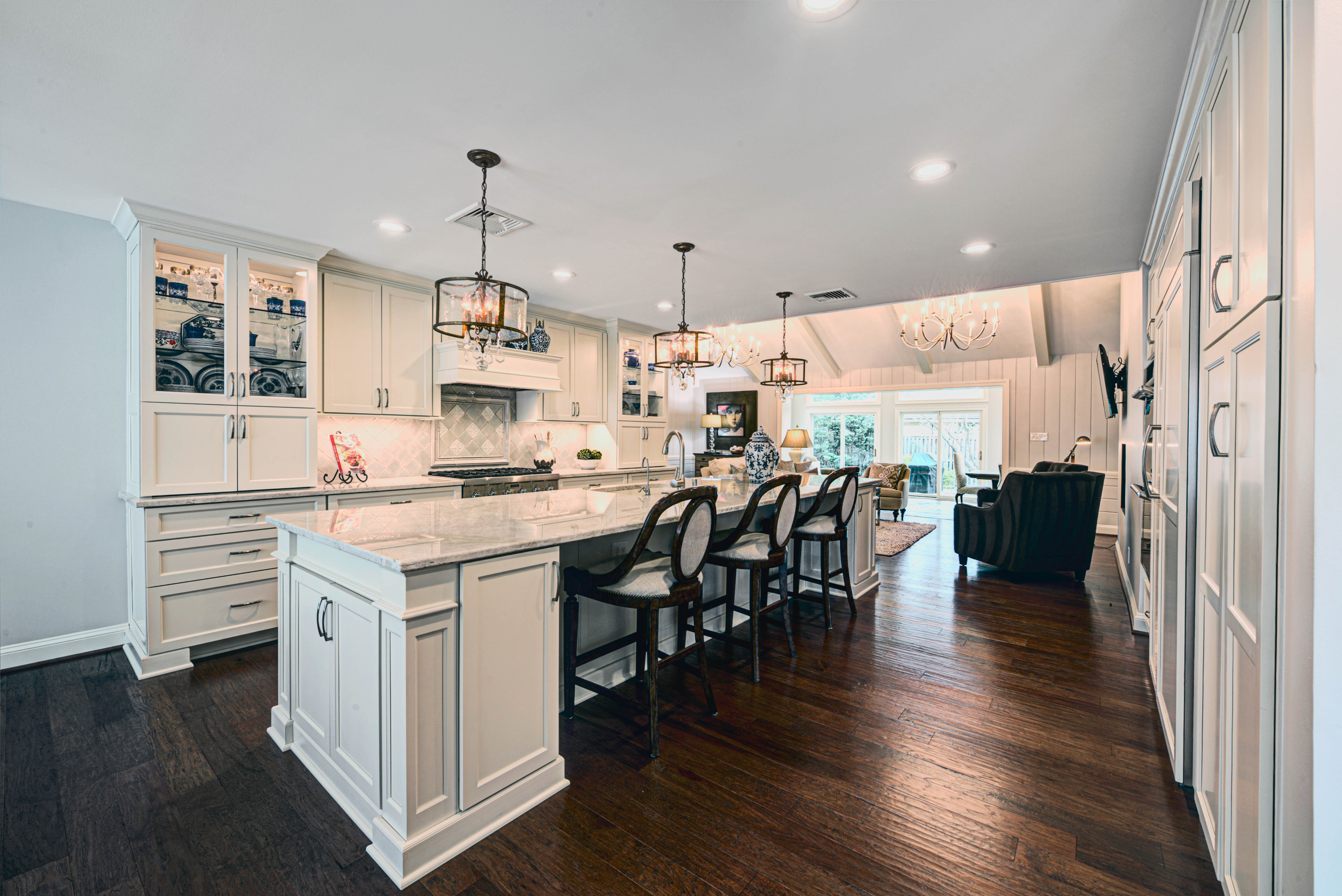 Safety
The homeowners knew they wanted to age in place in their remodeled home. MOSS worked diligently to create a safe bathroom space for them, giving them a large open space with safety grab bars in the shower and the tub, and choosing the tile flooring carefully to reduce the possibility of slipping and falling.
Fairness
Maintaining a safe and fair situation for all involved meant an incredible amount of transparency and communication between the homeowners and the entire team at MOSS. MOSS was careful to check in on the family's welfare and comfort level throughout the project and always kept the home as clean as possible throughout the project's duration.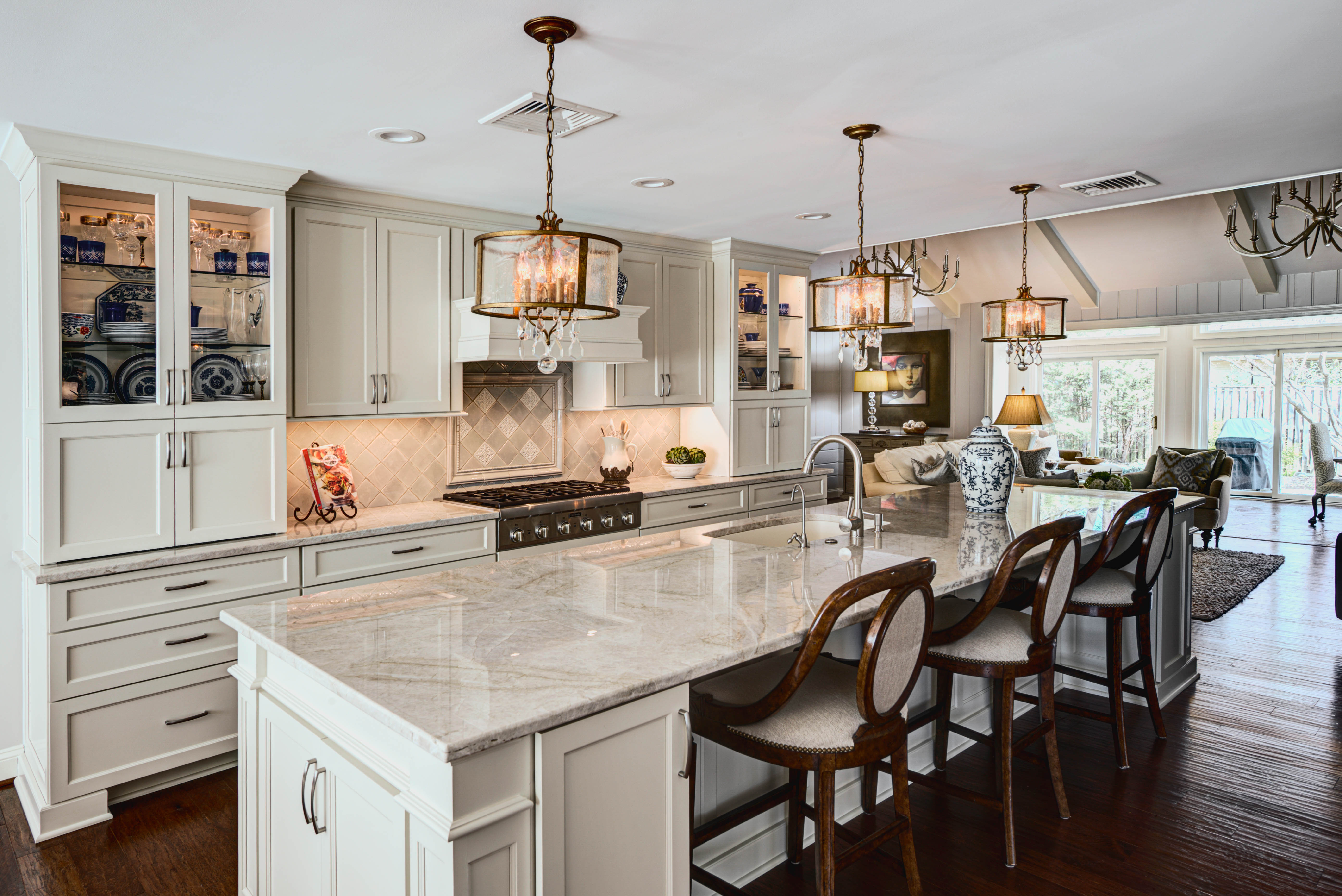 Project Gallery
Bringing this interior remodel to fruition, including the kitchen, family room, master bathroom, guest room, and other spaces, was a true labor of love and vision for the homeowners and MOSS designers.