Beautiful Screened Porch Gives Arlington Homeowners Space for Entertaining and Relaxation
Safety
Because this remodel project took place during the global pandemic, all CDC guidelines were implemented throughout the duration.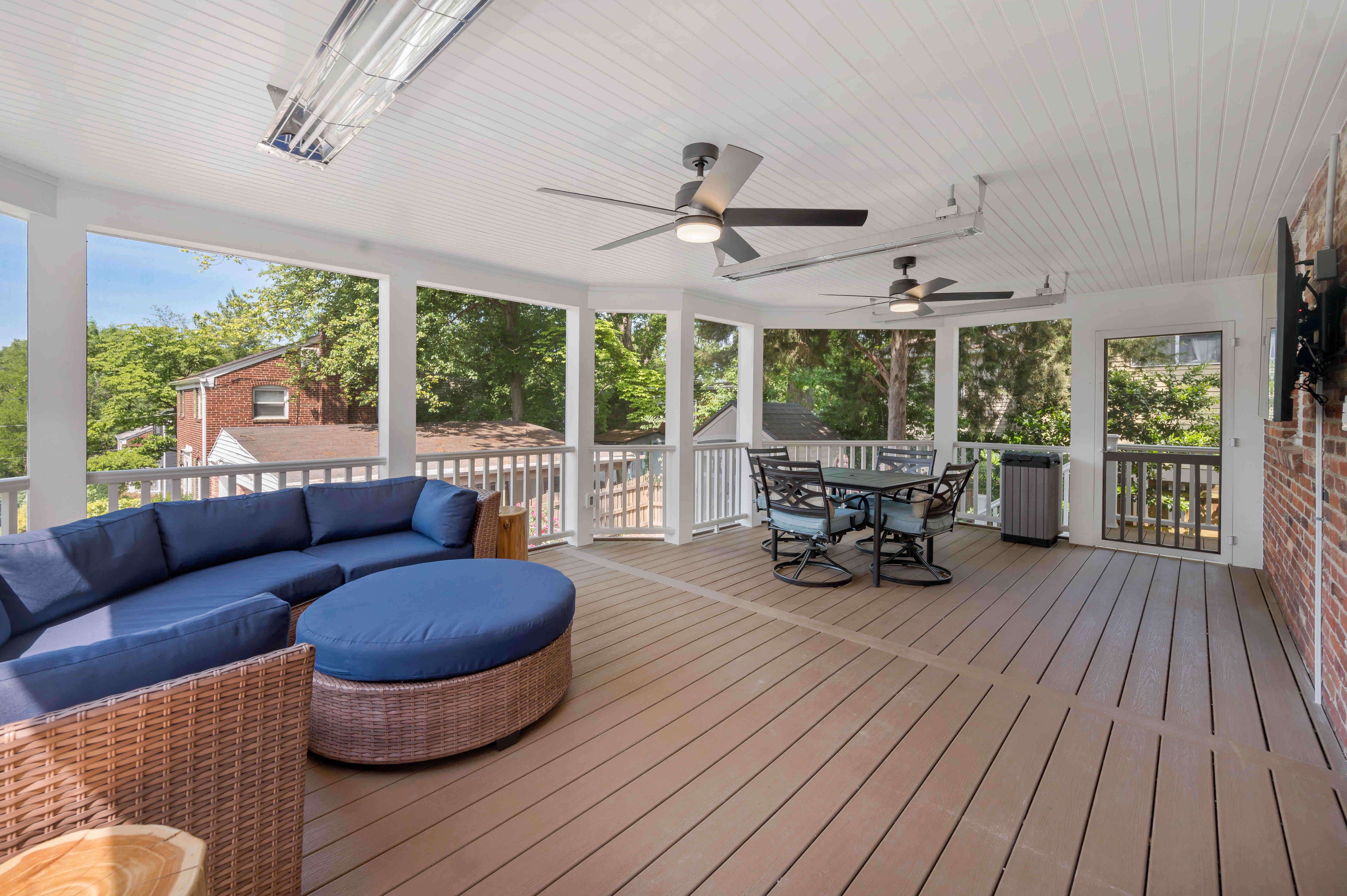 Fairness
Our MOSS designers knew that our customers wanted an entryway to the screened porch from the interior of the house versus the original method they would take to get out to their deck (through an exterior door from their kitchen). MOSS worked closely to open up the house, which is brick, and to match the quality of the brick and associated mortar once the new sliding doors were installed. Today, it is nearly impossible to see the difference from the original and new brick.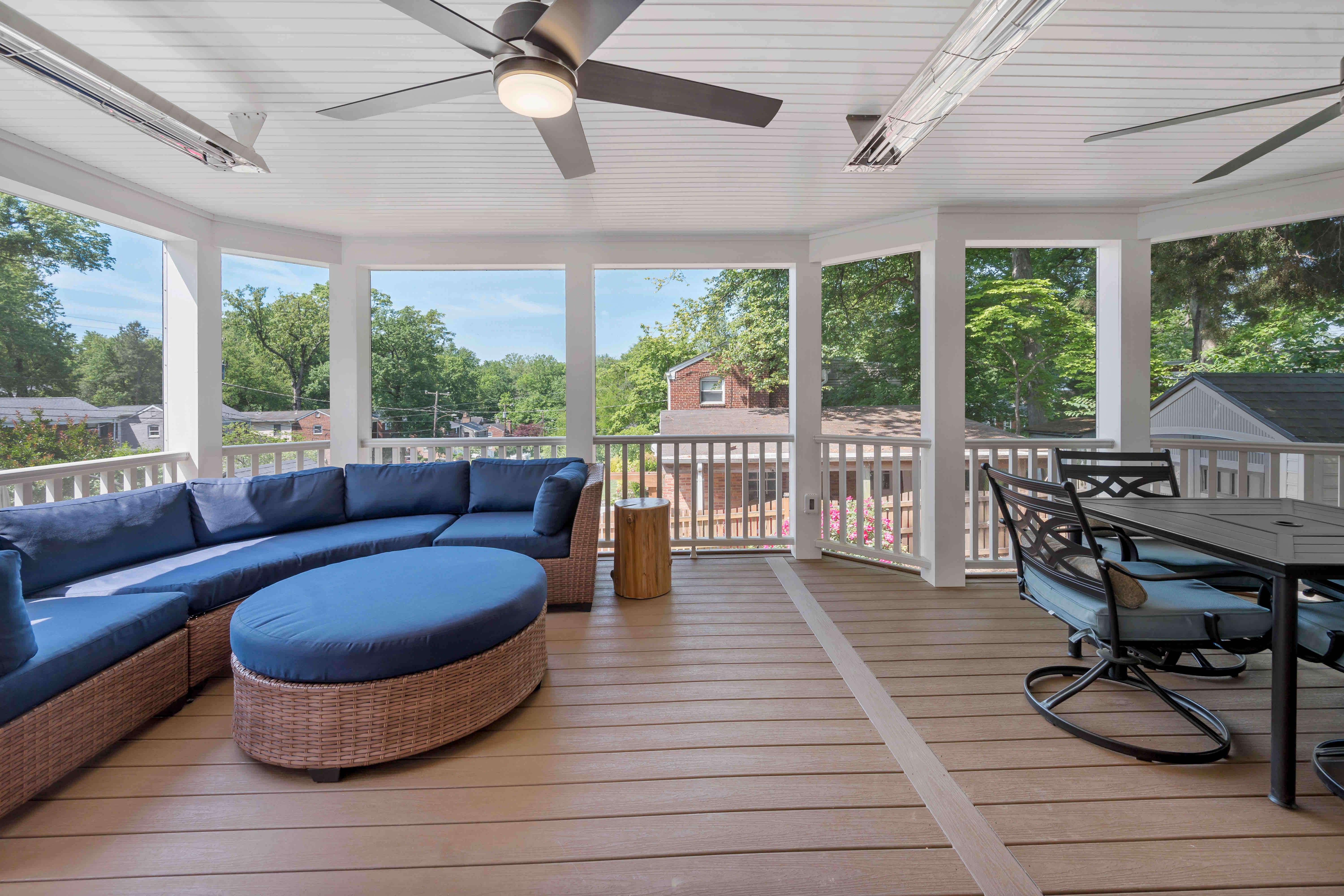 Project Gallery
With a new screened porch added on to their Arlington home, with better access from their interior, updated features including durable materials, and much more, this remodel showcases the best that design and production can do to make an older space new again.