Beautiful Spa-like Master Bathroom Remodel in Centreville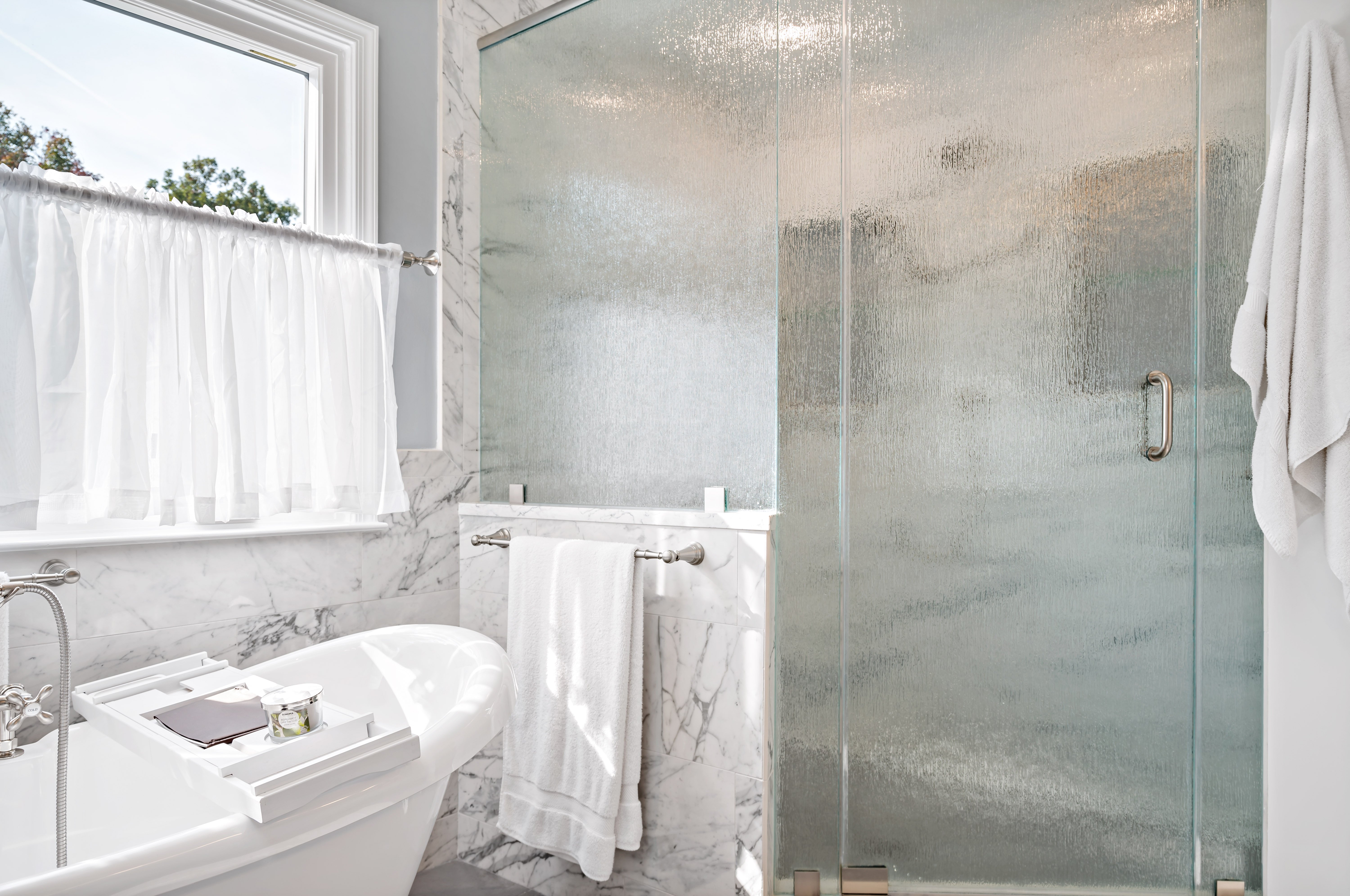 Safety
This remodel was completed during the global COVID-19 pandemic, and as such, all CDC health and safety guidelines were implemented throughout the duration. Daily health checks were completed for both the homeowners and workers as well. The usual safety features that are used in any remodel were also implemented, including floor and stair coverings to reduce dirt and wear.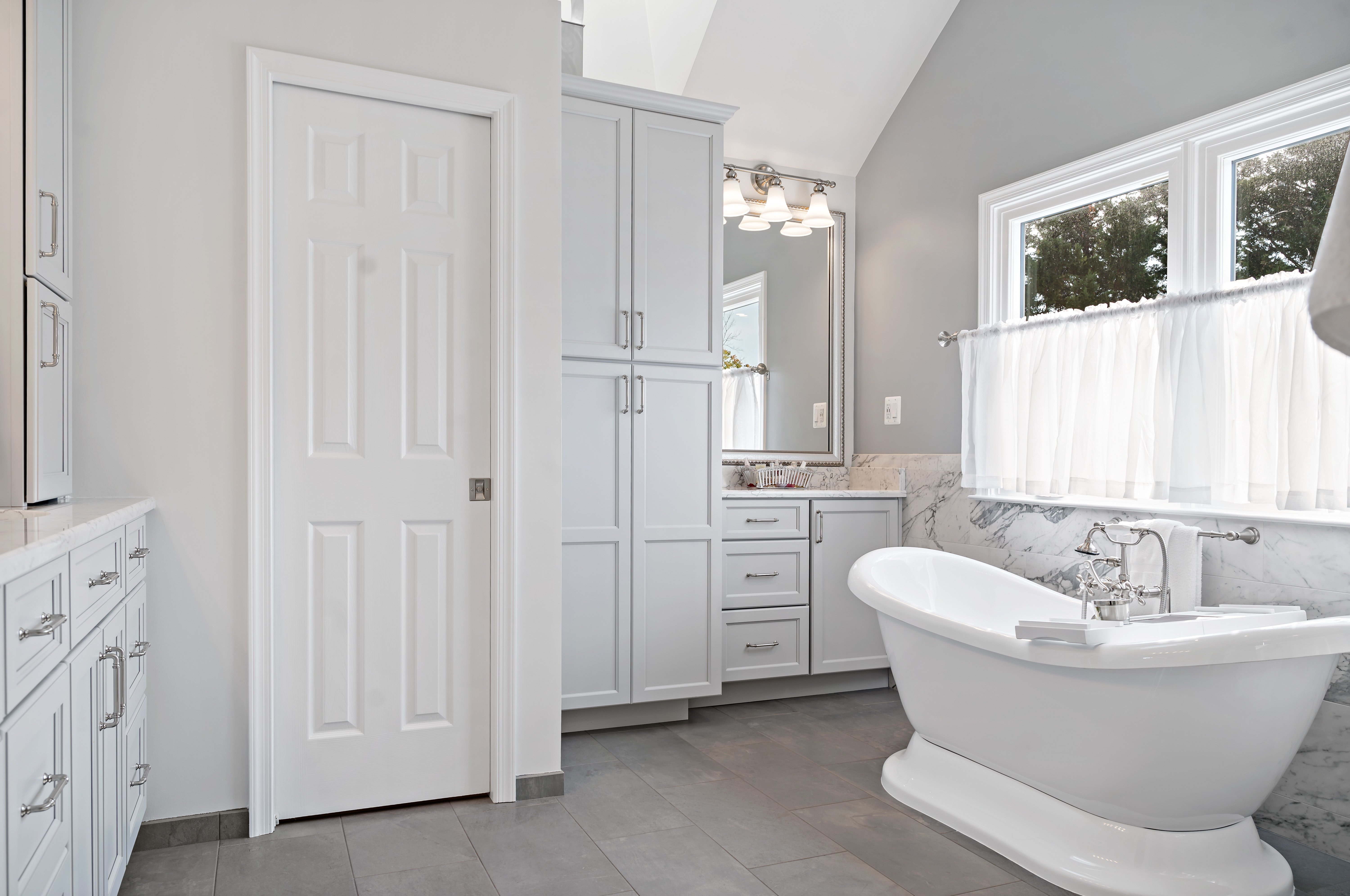 Fairness
Our customers have been using MOSS for a variety of home remodel projects for many years. When they enlisted MOSS to revamp their master bathroom, they specifically requested the same designer and project manager to help with the project. Unbeknownst to the homeowners, our team members had been placed on new internal teams that didn't service their area any further. However, their request was granted and fulfilled, much to their happiness and delight.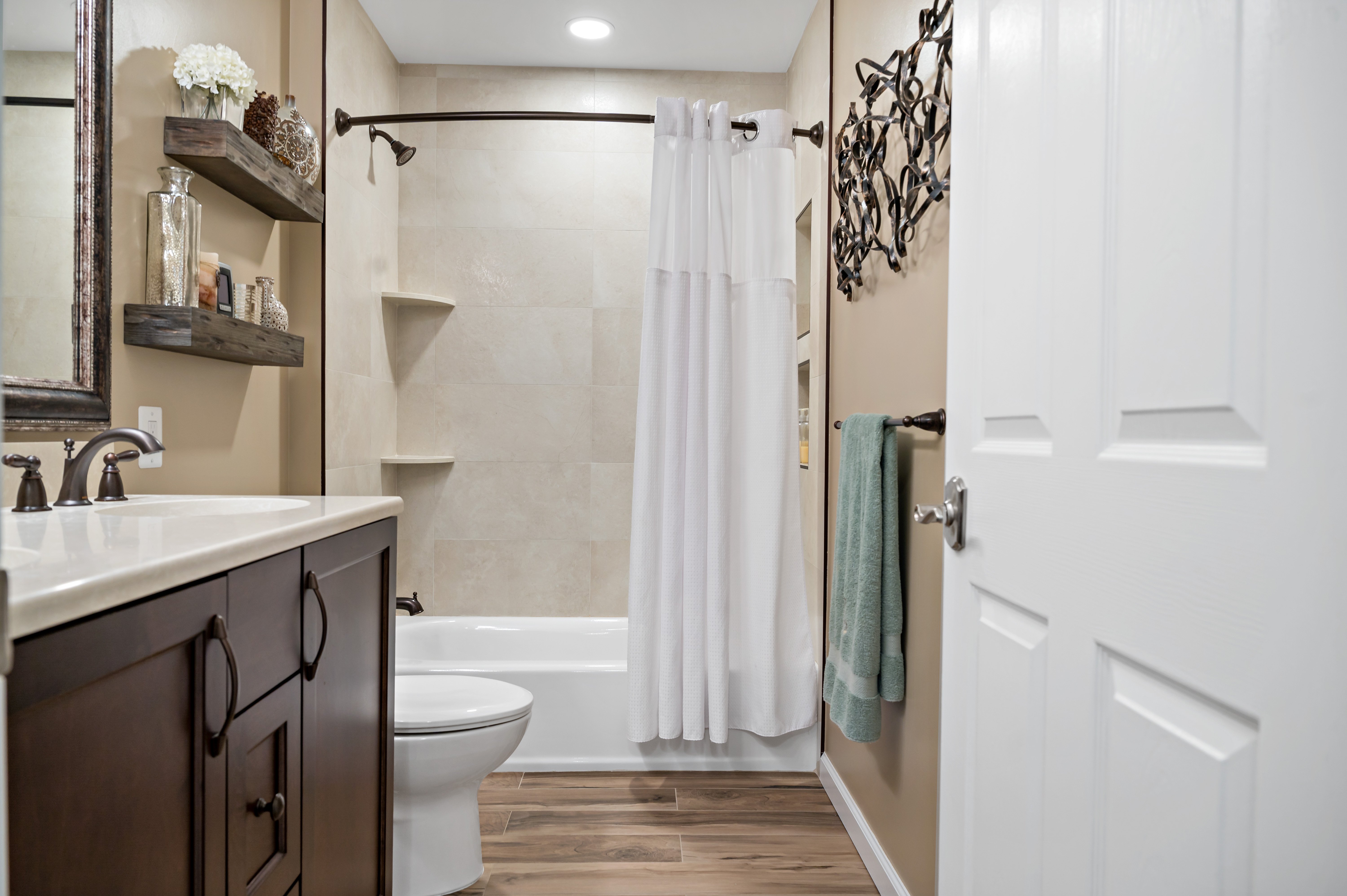 Project Gallery
Crisp and inviting, relaxing and comfortable...combined with functionality and beauty, this master bathroom is a dream come true for our customers. Fulfilling their vision and giving them a space that makes sense for their lives was the end goal of this remodel and it was achieved with gorgeous aesthetics and design.