Better Use of Space Makes For A Beautiful Herndon Kitchen Remodel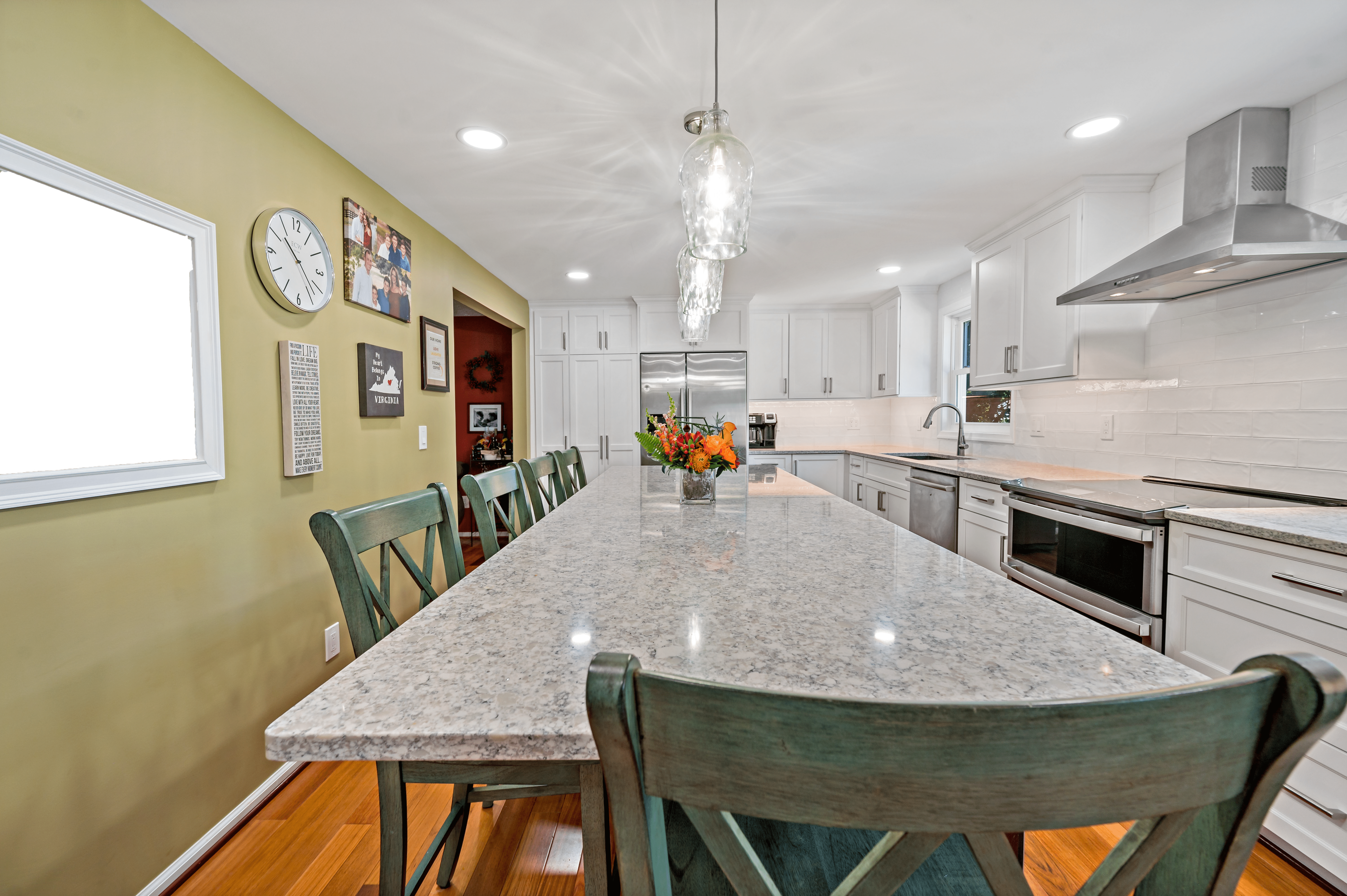 Safety
This kitchen remodel was carried out during the global pandemic. Not only were all CDC health and safety guidelines followed, but, the MOSS team had to contend with all three of the family's children doing virtual school in their bedrooms and both parents working from home at the same time. It was a busy household but the project was carried out with no incidents.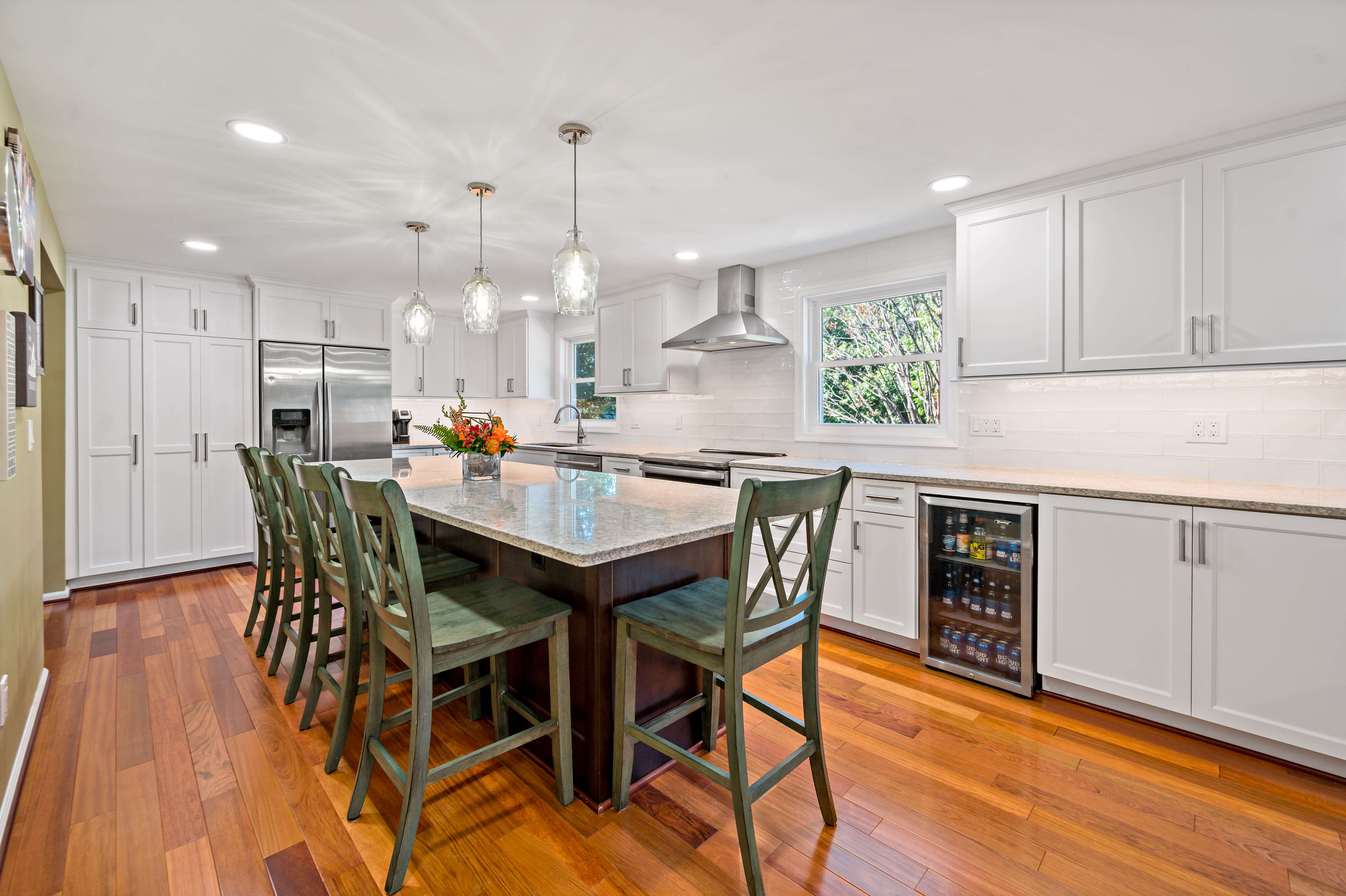 Fairness
The kitchen originally had a tile floor, which the homeowner wanted removed and replaced with hardwood to match the rest of the main level. However, the hardwood, a Brazilian Cherry, was out of stock as it was an older style. The MOSS team visited 4-5 stores to attempt to match the wood and find something as similar as possible. In the end, the hardwood was found and purchased – while it was delayed due to shipping issues during the pandemic, in the end the hard work was worth it.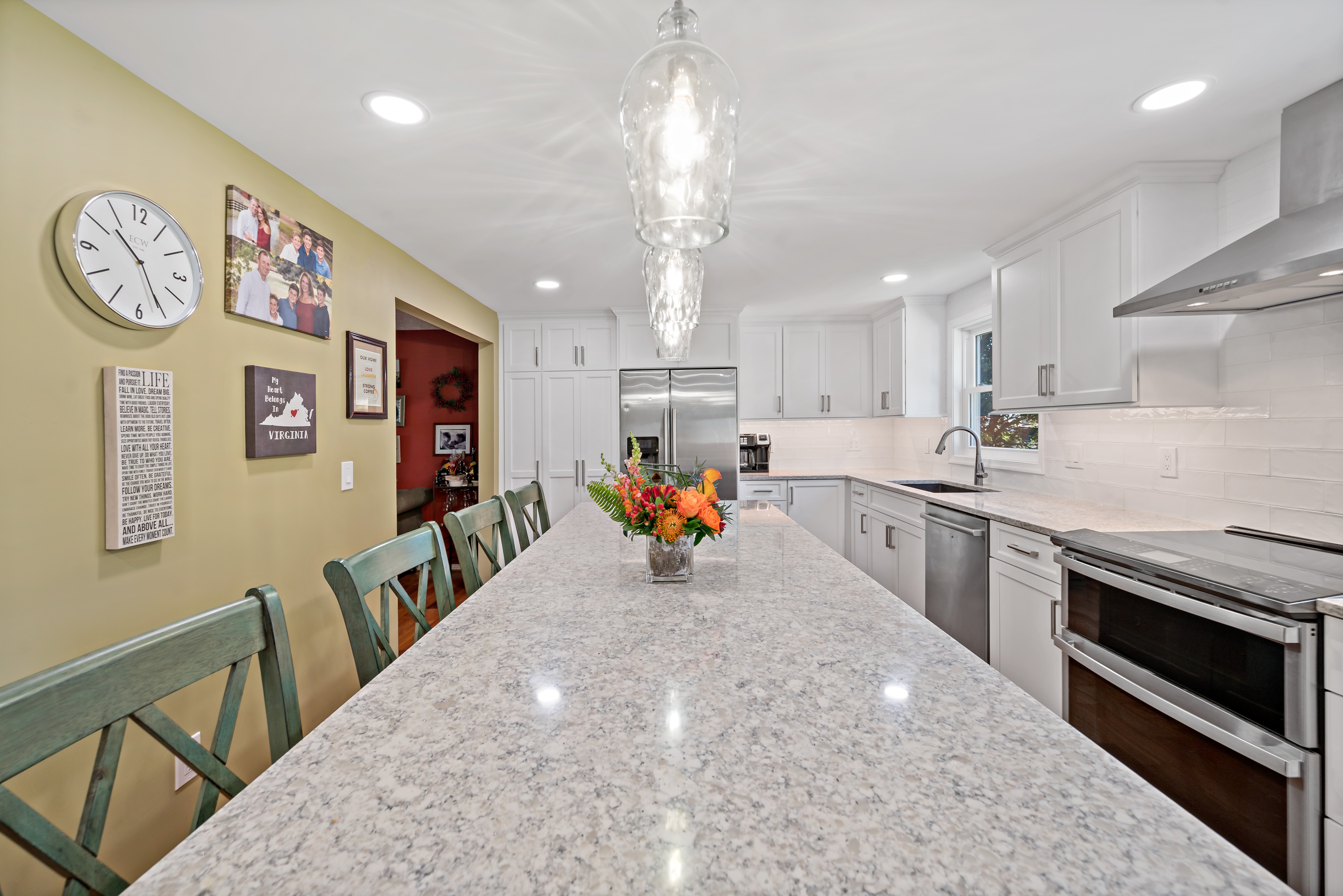 Project Gallery
From dark and closed in to bright and open, this Herndon kitchen remodel has given our repeat customers the dream space they longed for to be able to spend more time as a family and with friends.