From Basic to Beautiful for this Arlington Basement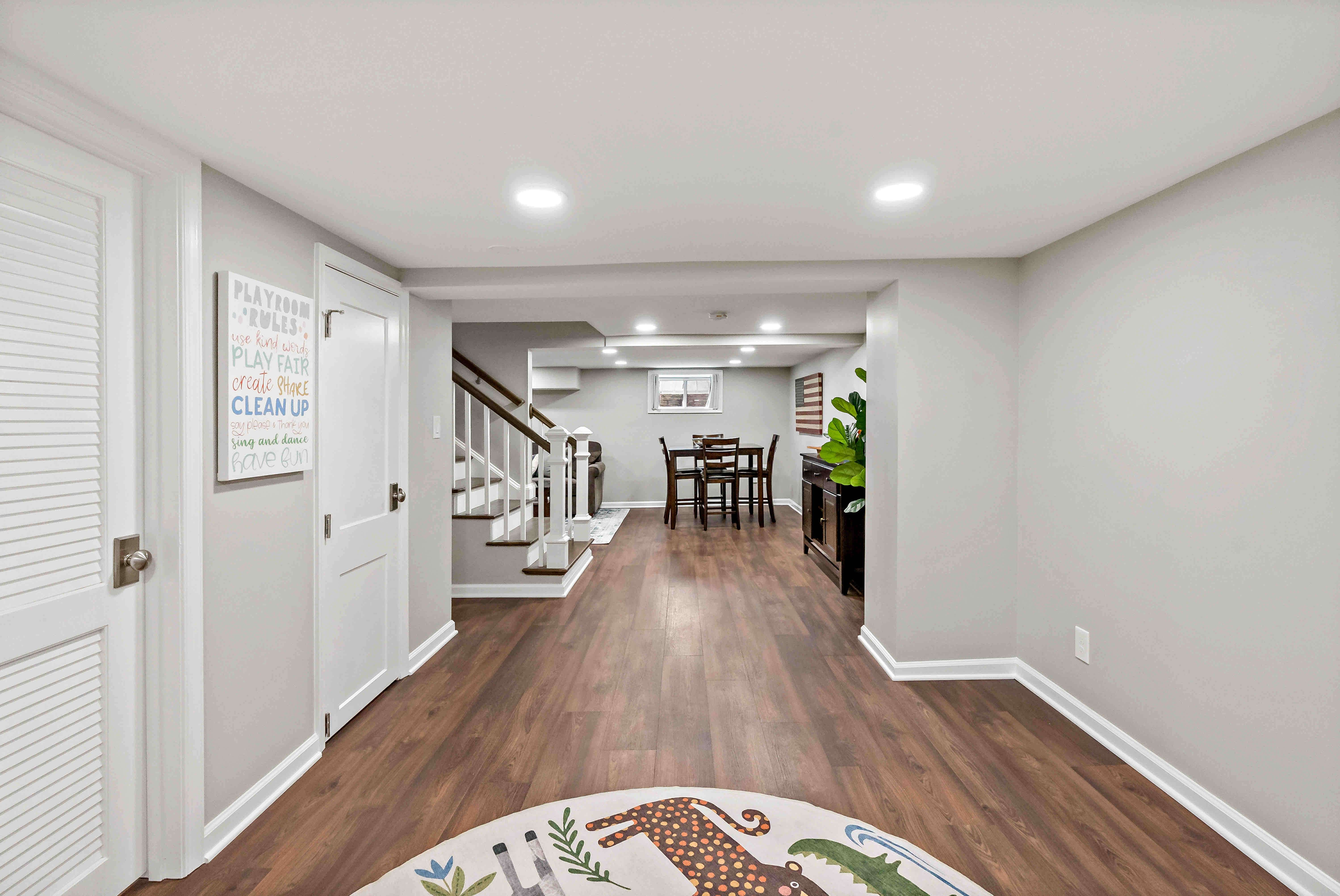 Safety
One of the most important aspects of this remodel was the repair and restructuring of the staircase. Originally, it wasn't built to code and had an awkward bottom step that was too short, which could have led to falls and/or injuries. MOSS was able to heighten the threshold of the staircase at the basement entry and rebuild the stairs so that they were safe and to current code. In addition, MOSS replaced the original carpet with luxury vinyl tile on the stairs as well as the entire basement floor, giving the space even more safety features.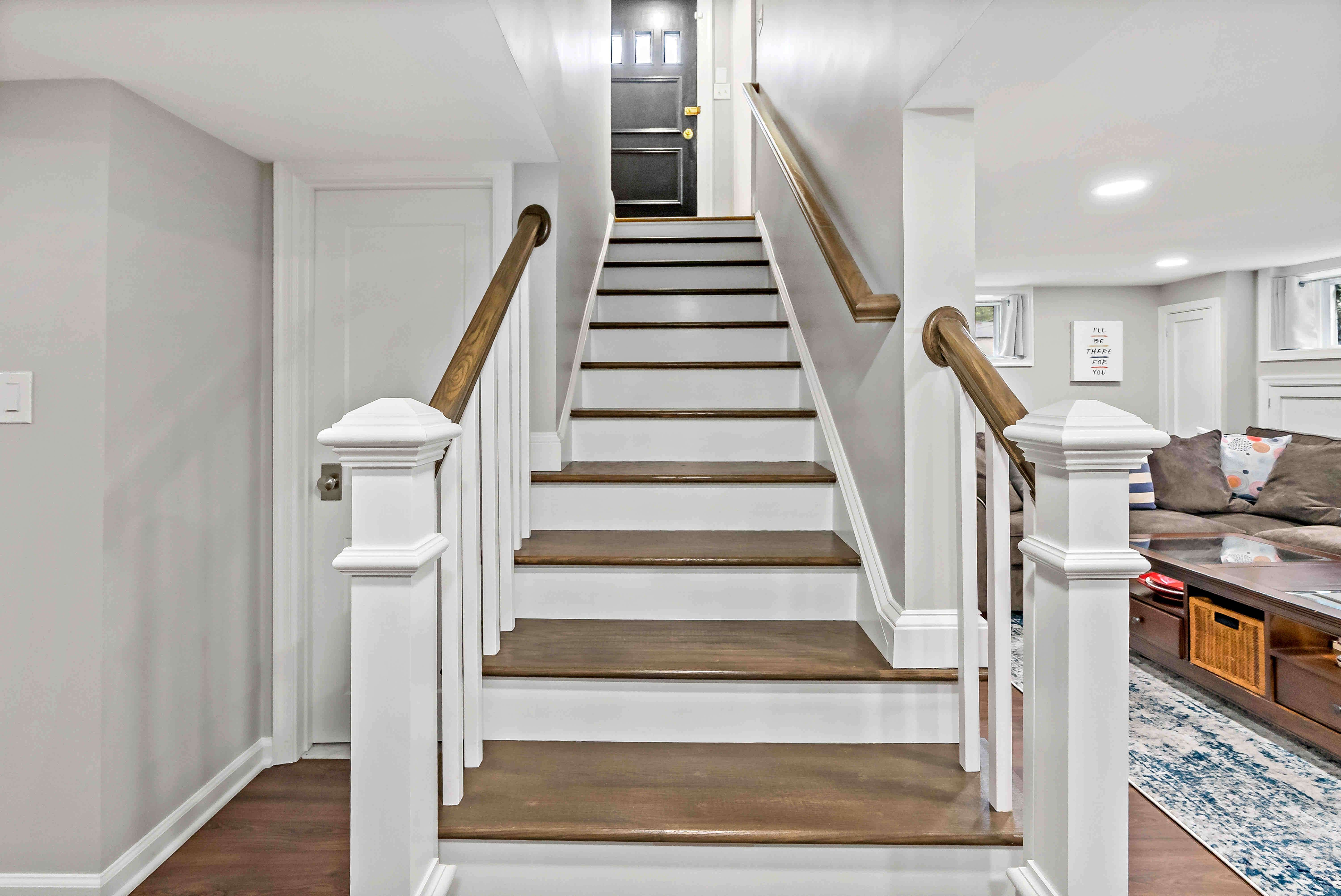 Fairness
Because of the age of the home, MOSS had to contend with many features that were outdated and/or not to code. MOSS worked carefully with the homeowners and Arlington County to ensure that the remodel was done to meet code while also being attractive.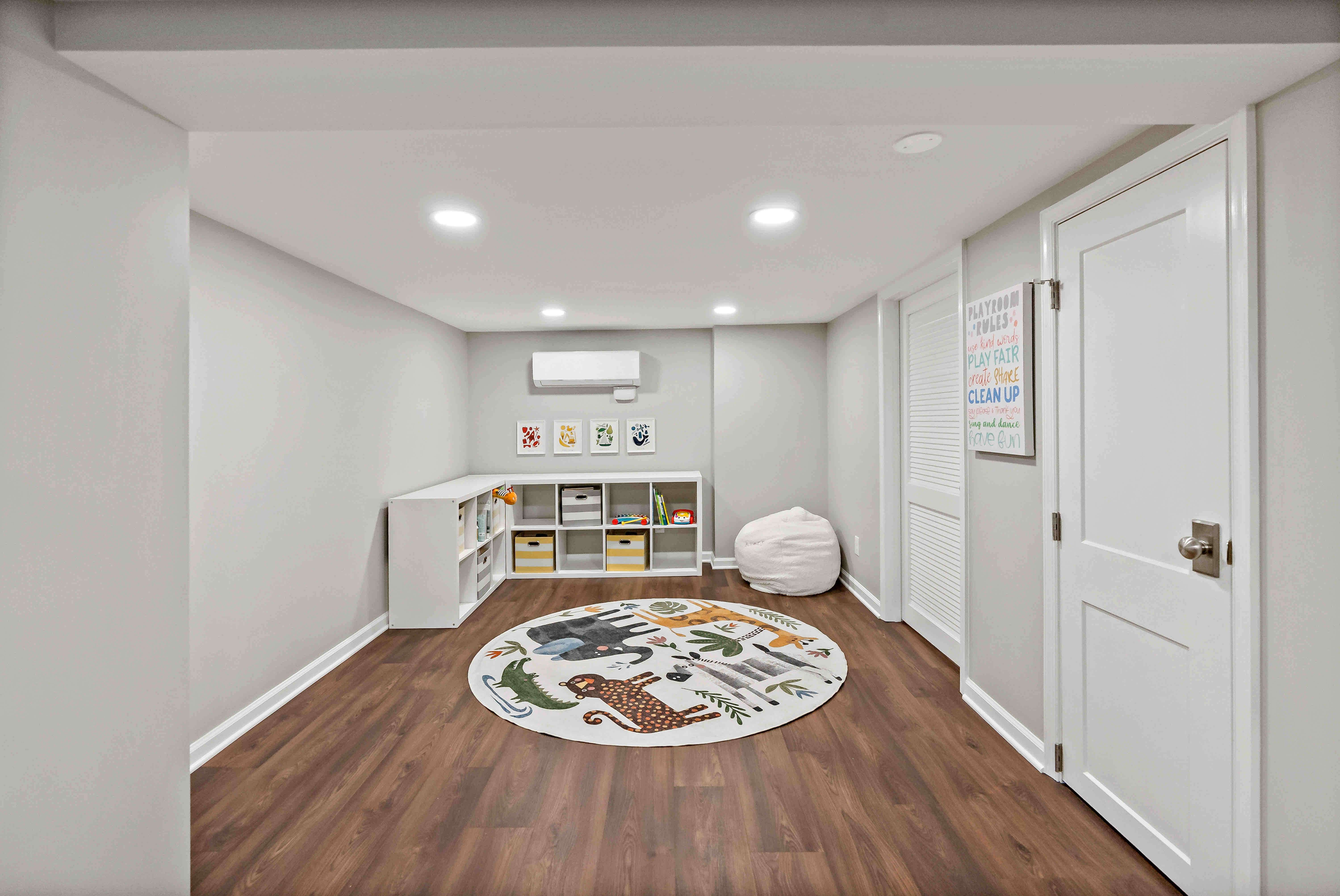 Project Gallery
This Arlington basement remodel is a multi-functional space that this growing family can enjoy for years to come.