From Traditional to Contemporary, A Beautiful Reston Interior Remodel Shines
Lacking an updated design and good flow, this Reston home has been transformed into the comfortable yet contemporary space our homeowner envisioned.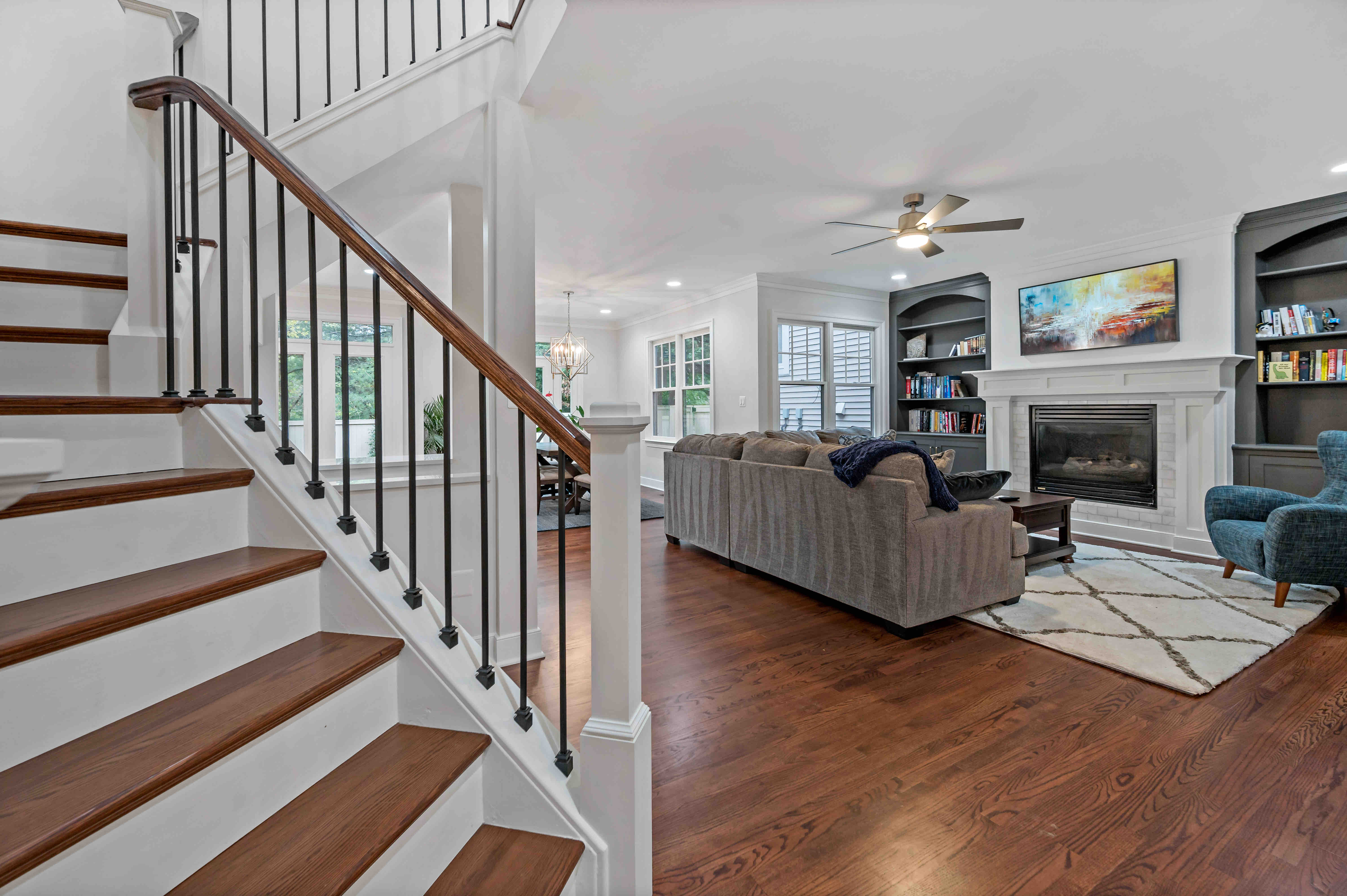 Safety
MOSS began and completed this project during the COVID-19 global pandemic. Not only did MOSS follow all CDC guidelines for health and safety, to protect both our teams and our customer, but as with all MOSS projects, safety was put in place to protect the home's floors, furniture, and other parts that were not being affected, to keep the homeowner's dogs safe throughout, and to minimize dust and debris.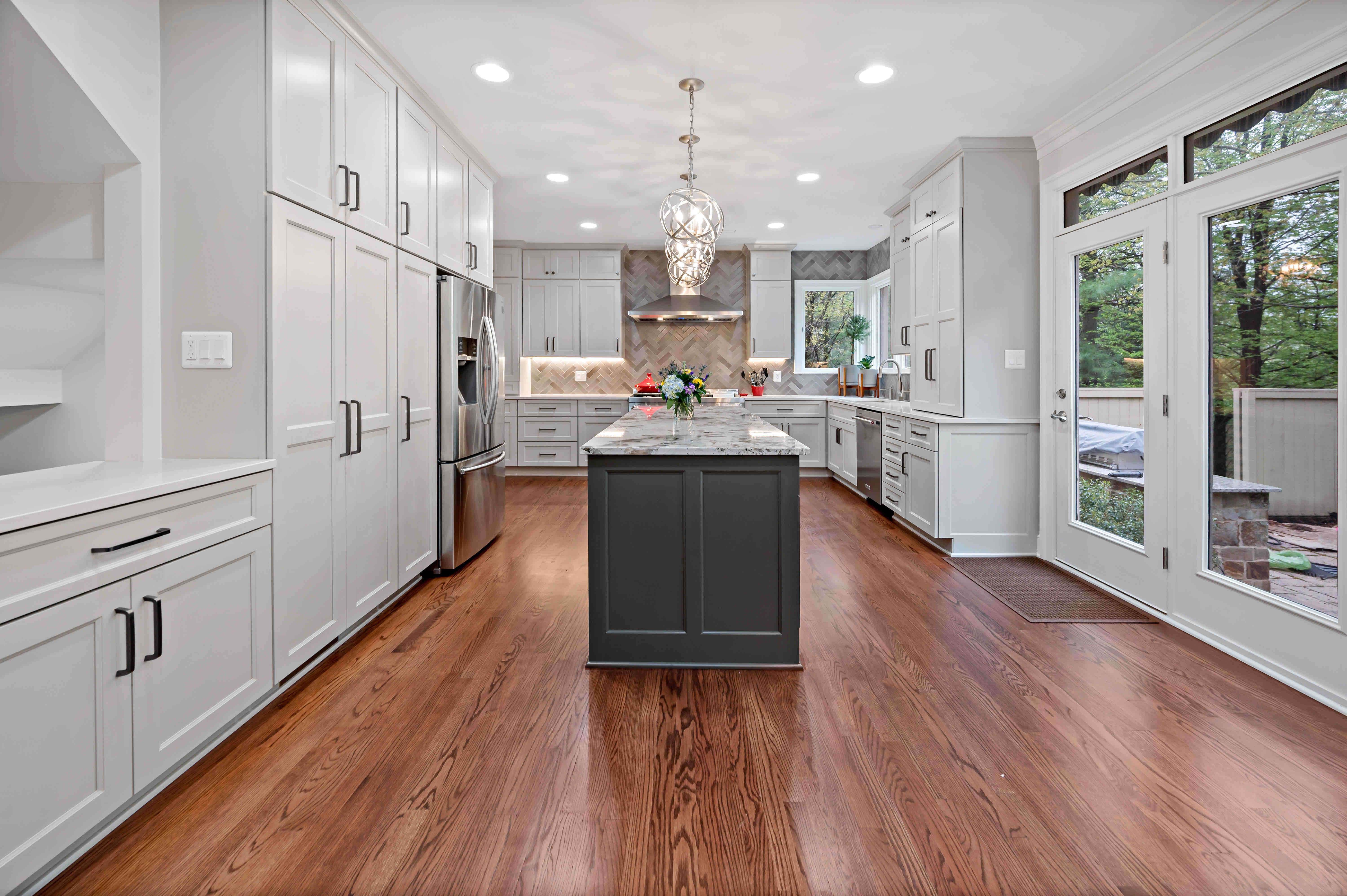 Fairness
Purchasing a home sight unseen (or quickly seen on a visit!) can be a leap of faith for home buyers. Working with our customer long-distance, we knew this was the case. It's important to note that all decisions were done in concert with our homeowner, which is a crucial component of our driving principle of Fairness.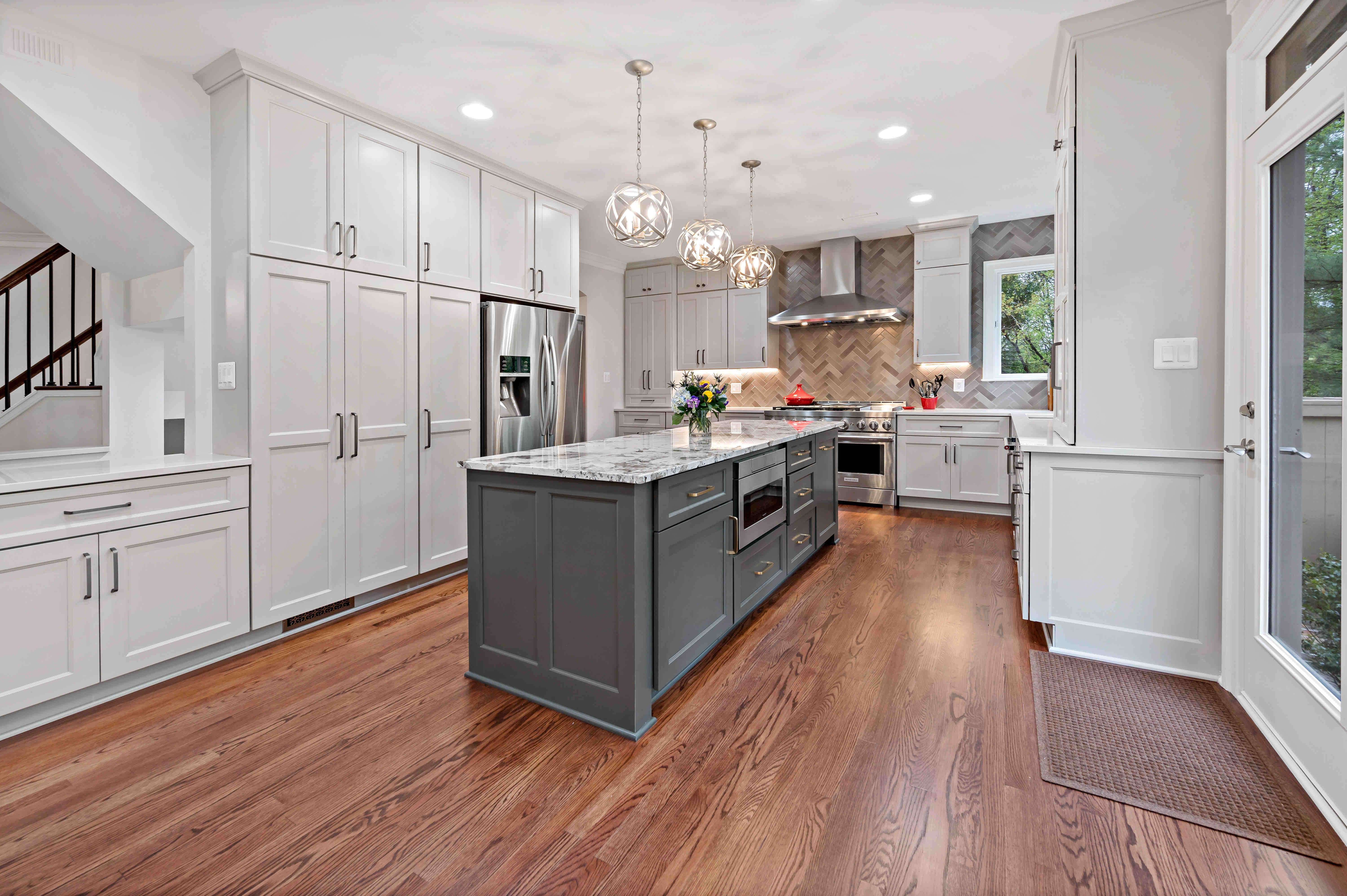 Project Gallery
A stunning interior remodel that has given this homeowner a home they can call their own, with a newly reconfigured kitchen with open eating area, a newly updated dining room, more contemporary stair railings, updated wall color and trim, and much more.