Gorgeous Exterior Updates Create Ambiance for Great Falls Home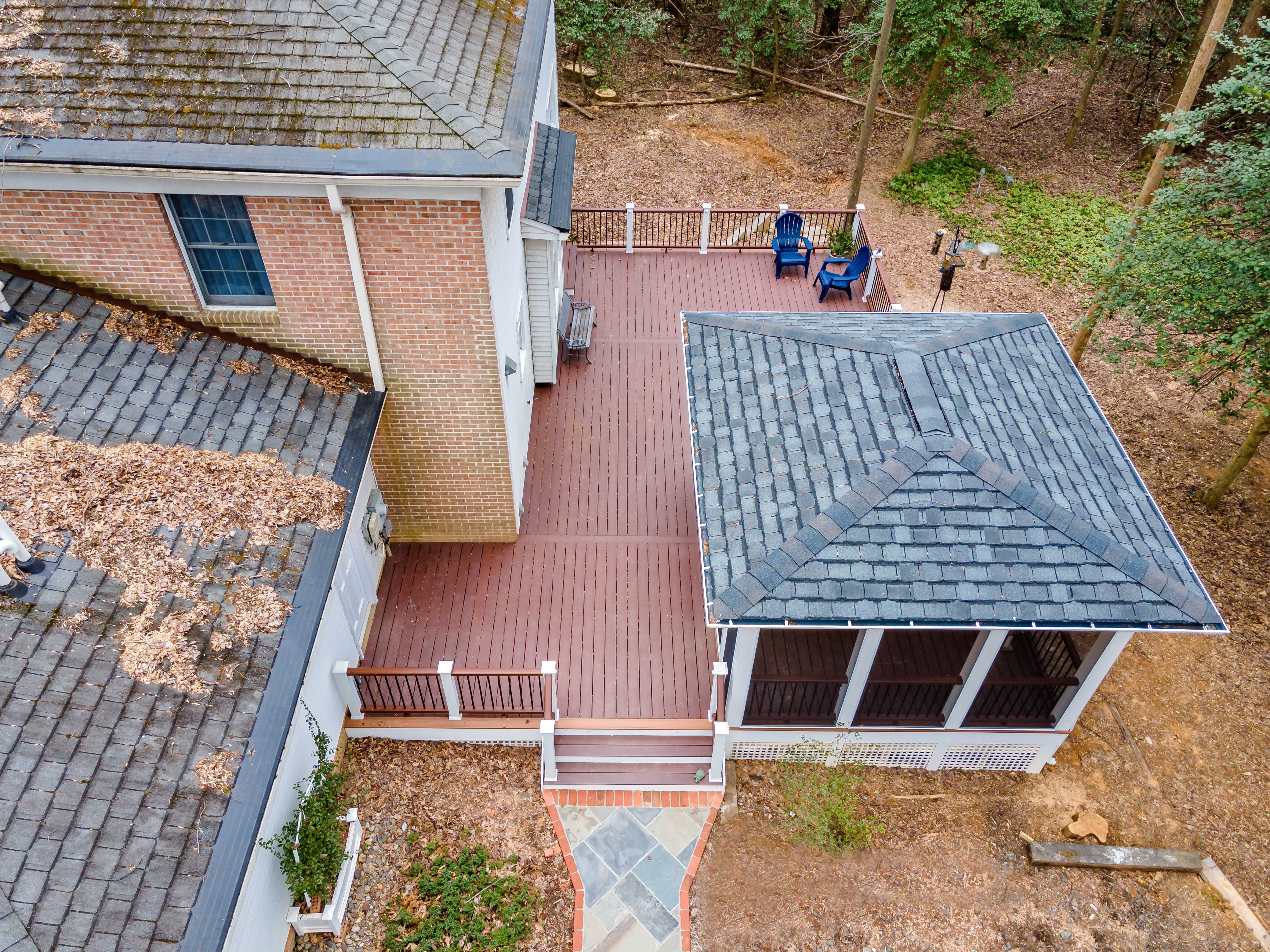 Safety
With this project happening during the global pandemic, MOSS followed all CDC health and safety guidelines for its employees who went to the home each day. Our customers' safety always remains at the forefront of our core principles.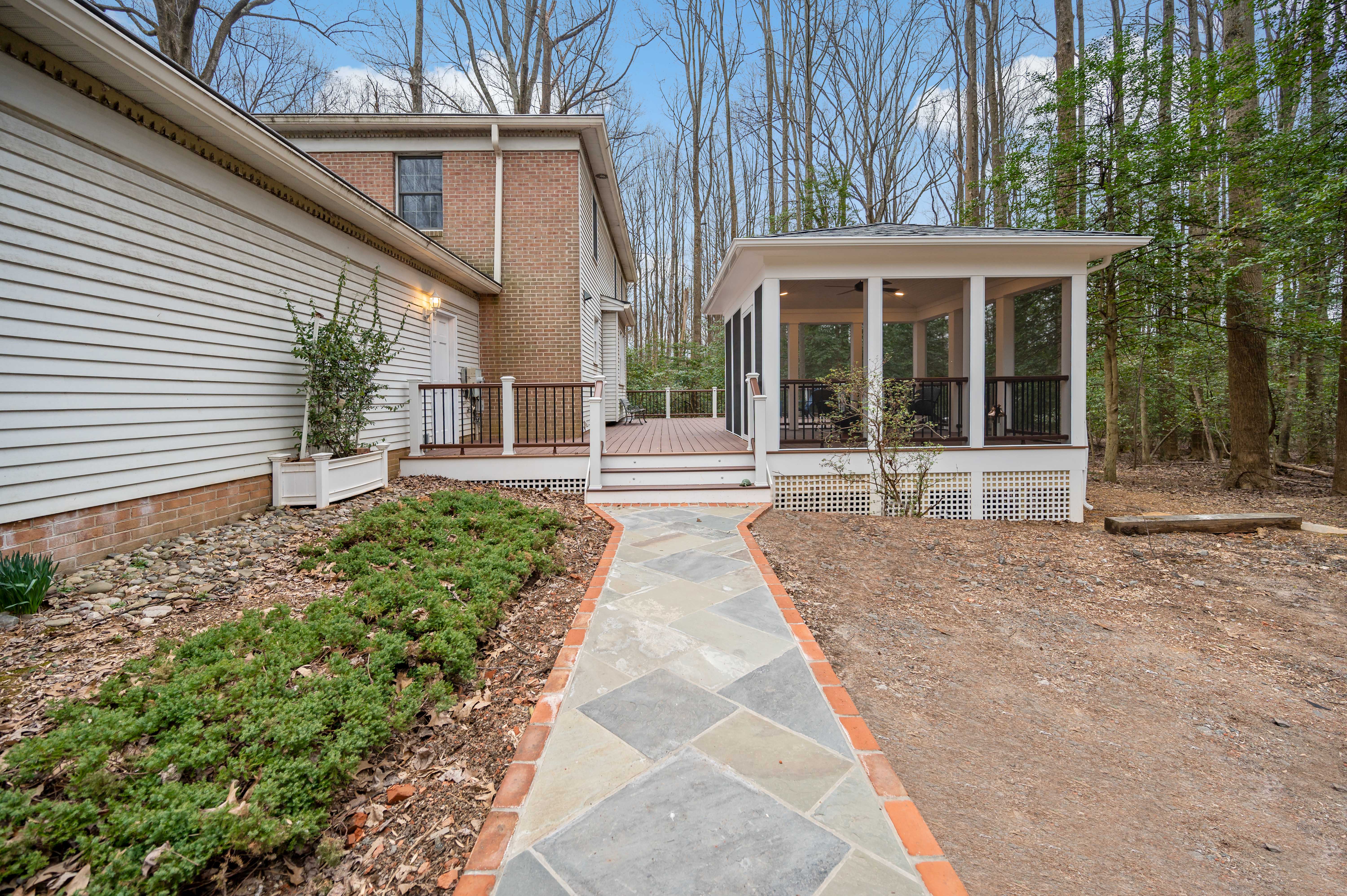 Fairness
MOSS is incredibly transparent in its sharing of permitting situations with our customers. The design of the back patio included a short set of stairs up to it. Knowing that the building permit would require safety features, MOSS designed the space to be to code while also attractive.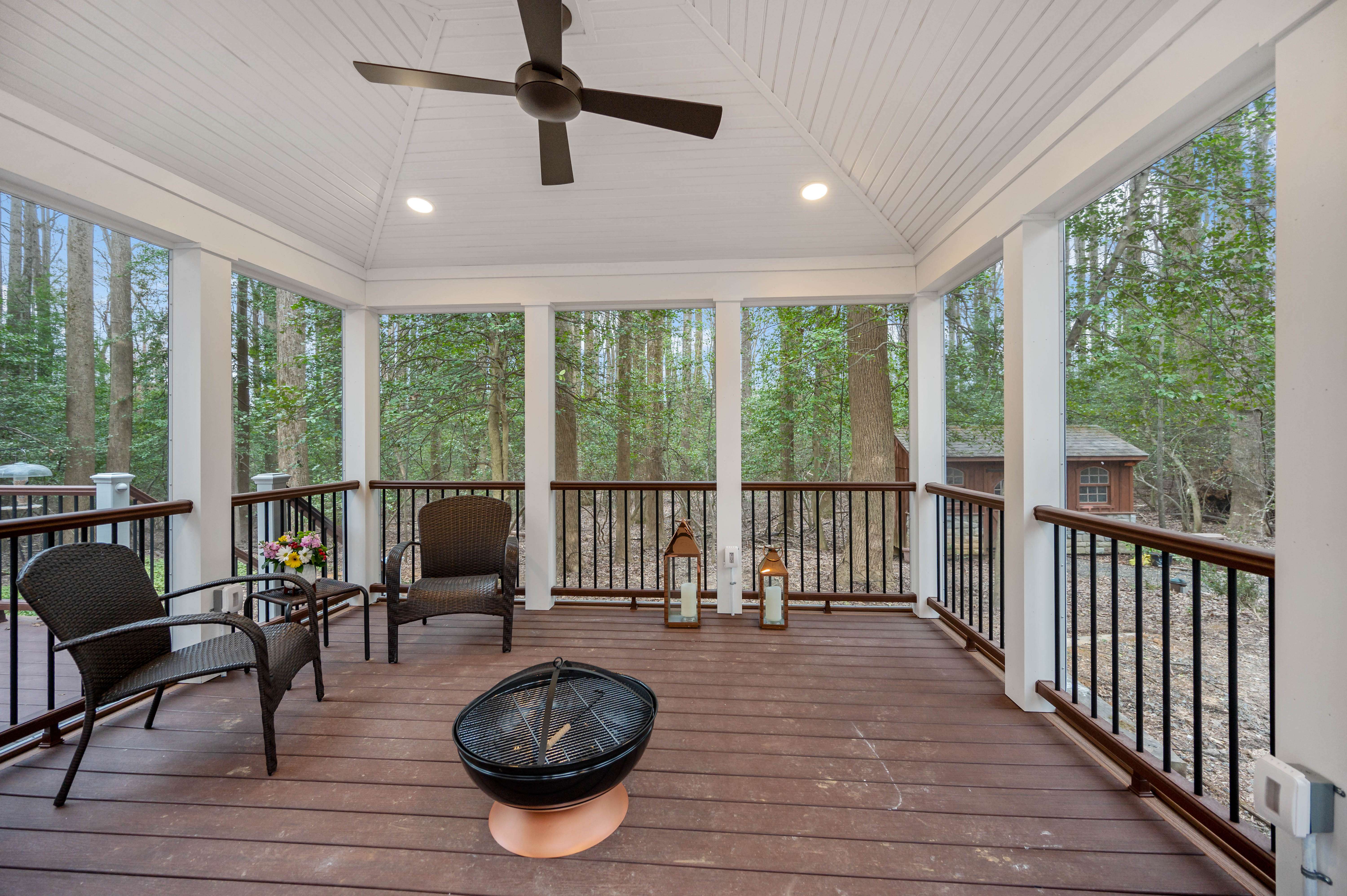 Project Gallery
Who wouldn't want to enjoy visiting this home? The new front portico is stunning and welcoming, while the new deck and screened porch, nestled in the woods on the home's 5-acre lot, are inviting for summer nights under the stars.