Over-Garage Apartment Provides Space for Guests and Xbox
This family loved their Fairfax home and location, but needed a little more space to spread out. These homeowners bought this, their first home, in 1998. There is no basement and, as their family grew, they knew they would eventually want an addition in the form of an apartment over the garage. They wanted it to be both functional and flexible. Perhaps they would use it for out-of-town guests, their teens playing Xbox, an in-law suite or even possibly a rental.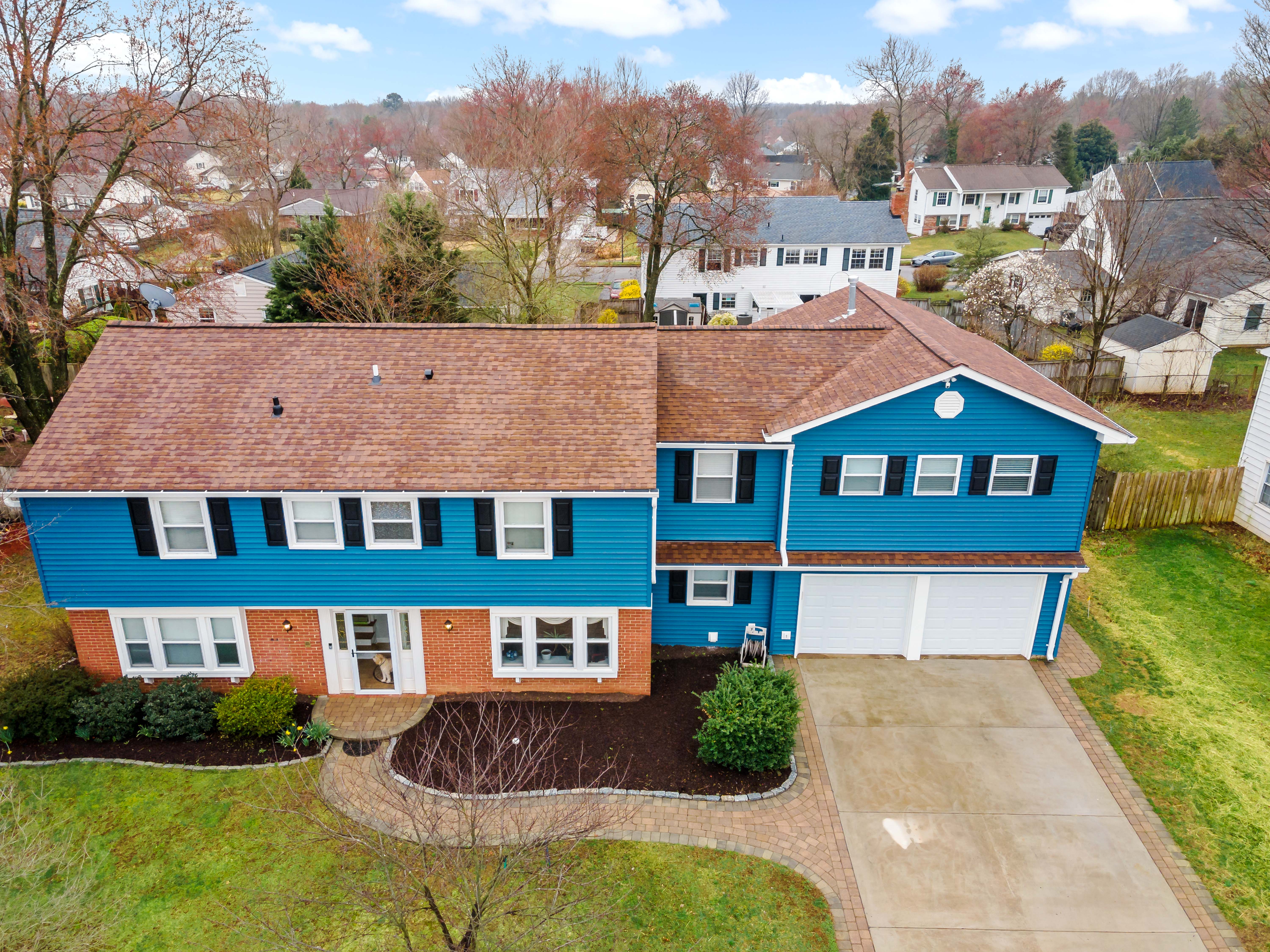 Safety
Safety was properly addressed throughout the process. MOSS used appropriate site protection and always followed the CDC-recommended COVID protocol. The aging family dog was often outside while work was being performed and the technicians took great care to protect the beloved pooch at all times.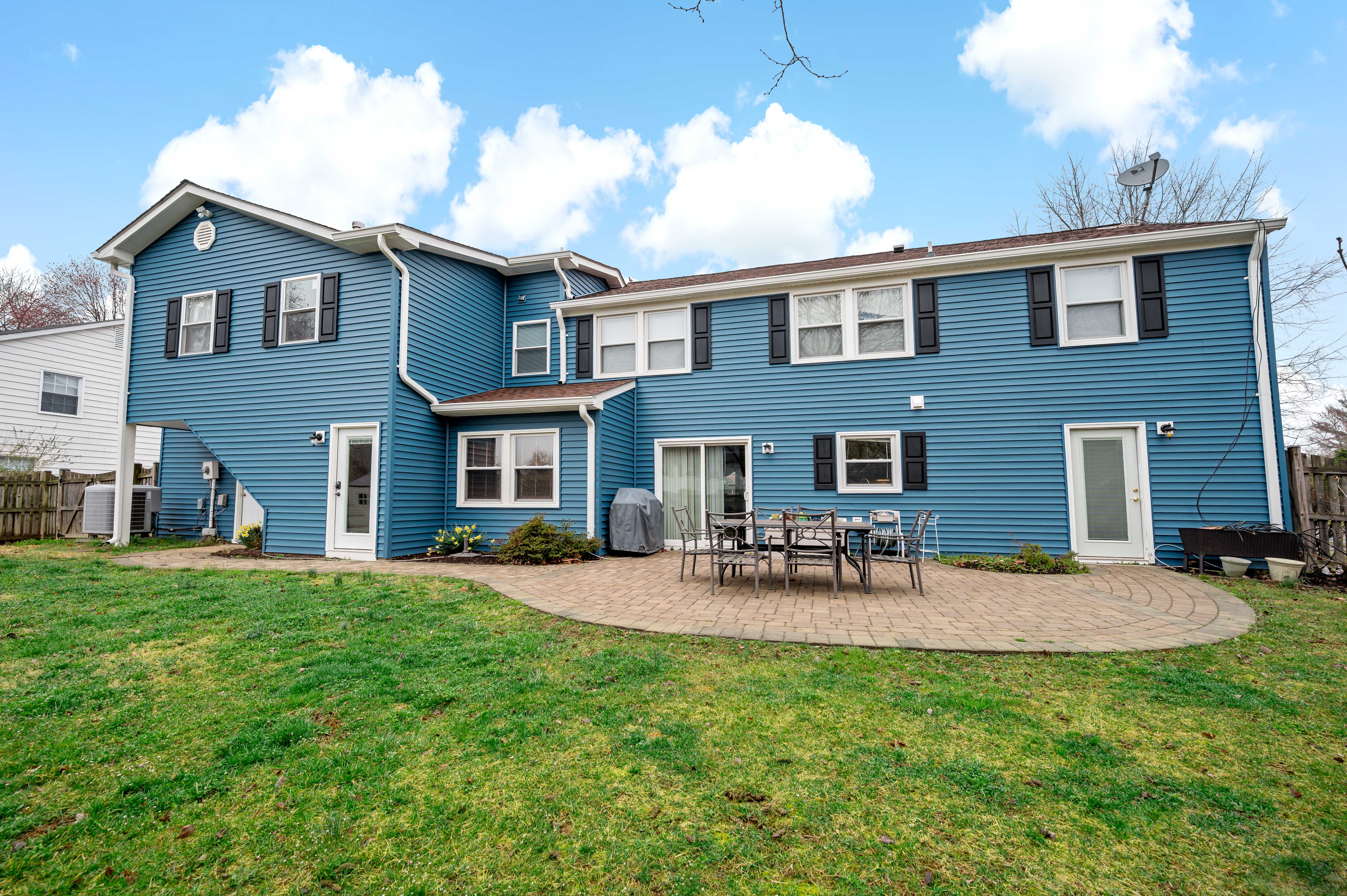 Fairness
Even though the kitchenette portion of the garage apartment was not in the scope of the project, the MOSS designer was happy to help with the design so it integrated nicely. MOSS allowed the homeowners to source their own items for the kitchenette and MOSS installed them.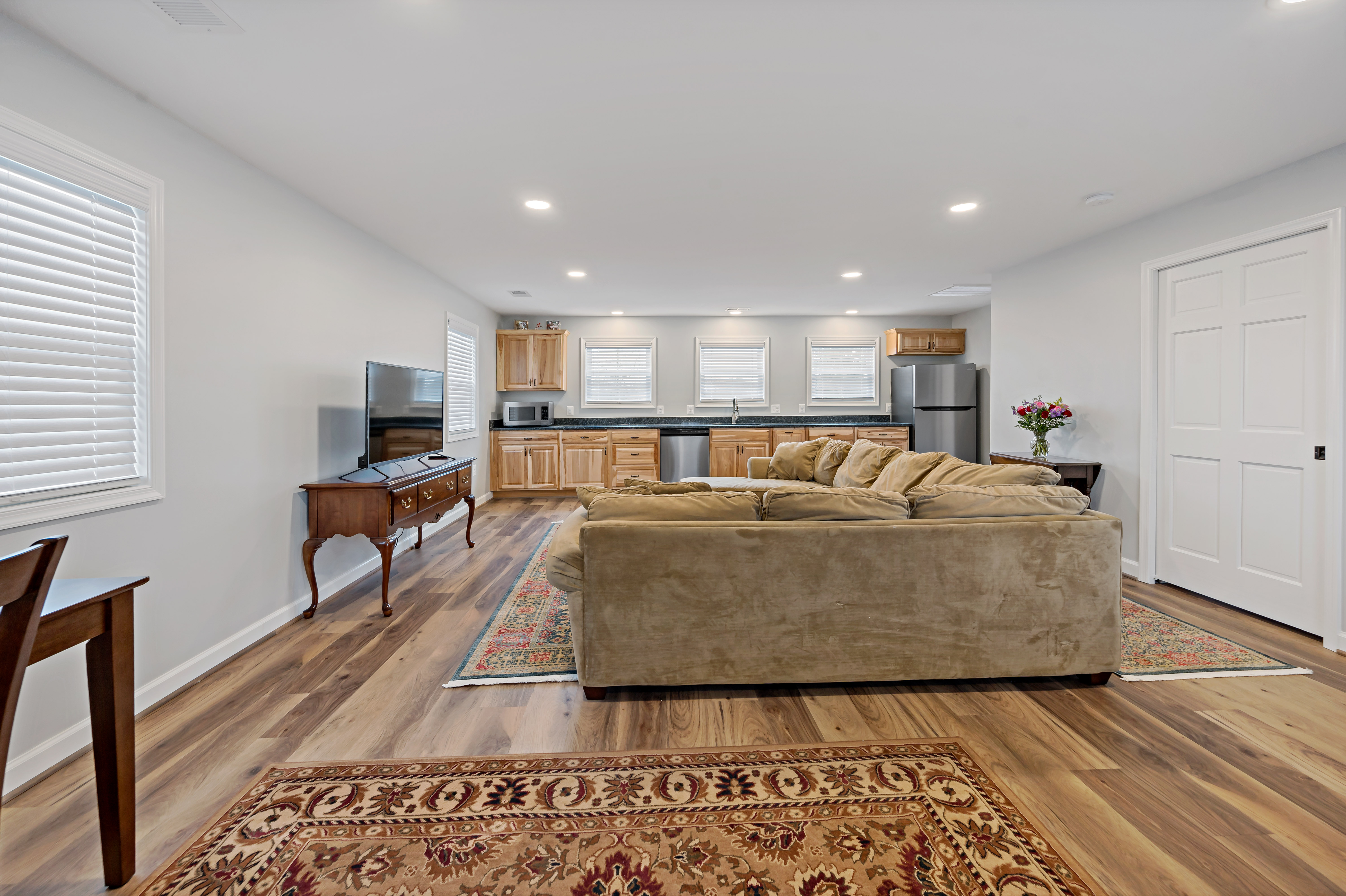 Project Gallery
The icing on the cake is the blue siding. After 20 years, they were tired of their old white siding that they found boring and difficult to keep clean. They went with a bold choice and don't regret it for a minute. Their favorite thing to hear neighbors say is: "Oh, you're the blue house? We love that house."