"

A marriage of color conveying a message of strength and hopefulness that is both enduring and uplifting."

Pantone
Unlike previous years, Pantone has gone out on a limb with its 2021 Color Of The Year, choosing to combine two colors as their favorites. The choice to marry Pantone 17-5104 Ultimate Gray and Pantone 13-0647 Illuminating is a reflection of what the company says "...gives us resilience and hope". It's a bold move but one that is likely a direct response to the desire for a brighter and yet calmer future for all of us.

So, what say you about these two colors? We polled our MOSS designers for their thoughts on the colors and how they might best be used in home design. Shades of gray have been very on trend for interiors for many years, lending a soothing and calming color to walls and décor that is not only timeless but practical as a neutral tone. Ultimate Gray would do well for an entire home wall color as it fits nicely into the traditional gray color palette. Illuminating is a bright and happy yellow color, and while it could be a bold choice for walls, it is likely best used as an accent color - but could also be incorporated in décor, cabinetry, furniture, and more. Together they do convey a sense of classic yet forward-looking color creativity.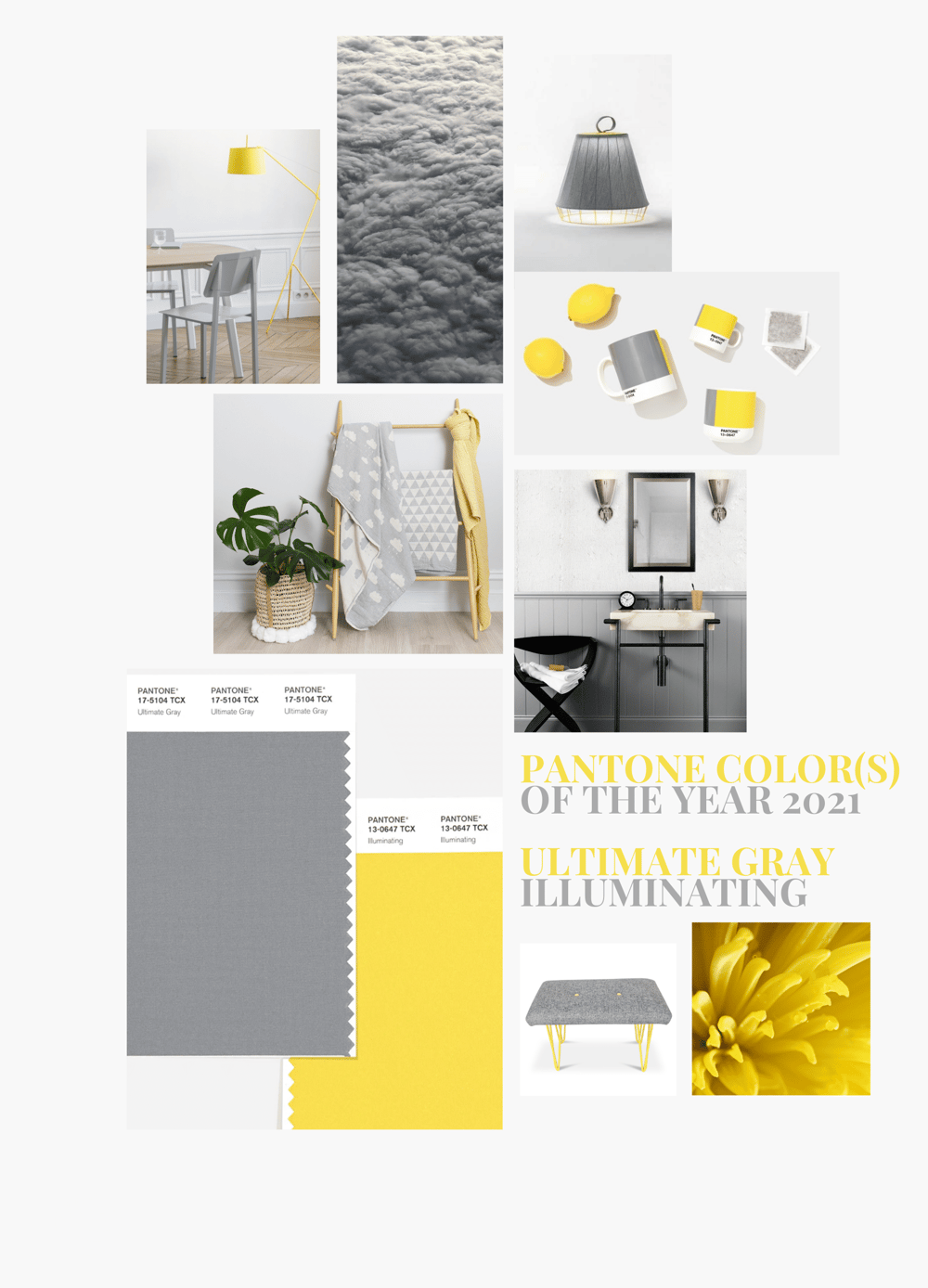 Perhaps some of these ideas will serve as inspiration as you look to change things up around your home – whether that's wall paint, furniture, rugs or flooring, décor, accent trim, or even a few pieces of artwork, the Pantone Color of the Year combo will hopefully set the path for a future we all are looking forward to.