Unique Design Touches Transform Arlington Kitchen, Powder Room and Primary Bath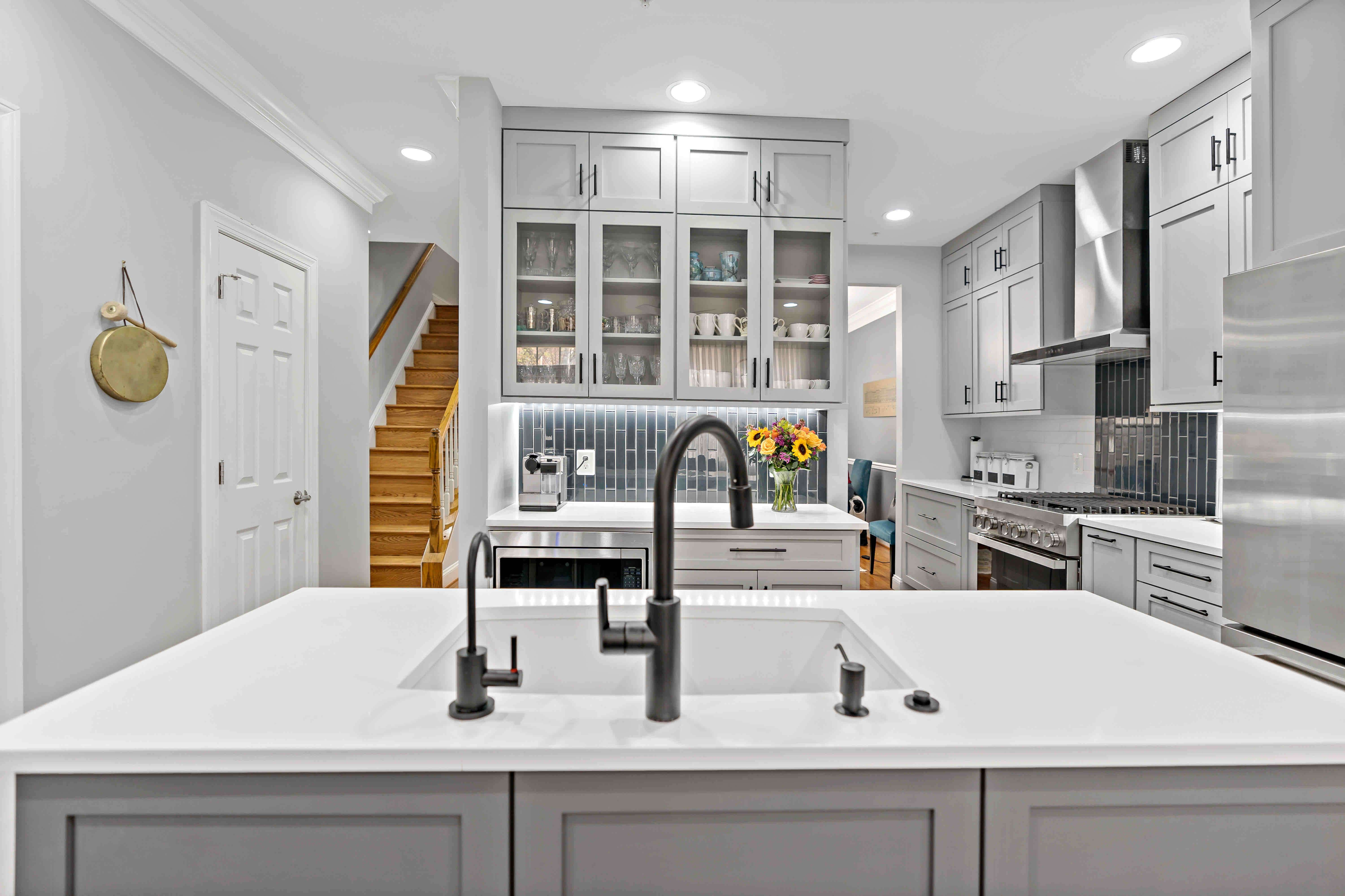 Safety
This remodel project was completed during the global pandemic. All CDC health and safety guidelines were followed. Separately, the bathroom shower and sauna required an immense number of large pieces of glass. Our team had to carefully carry it up three narrow flights of stairs to install it all; no one was injured during this process (and none of the glass was damaged!).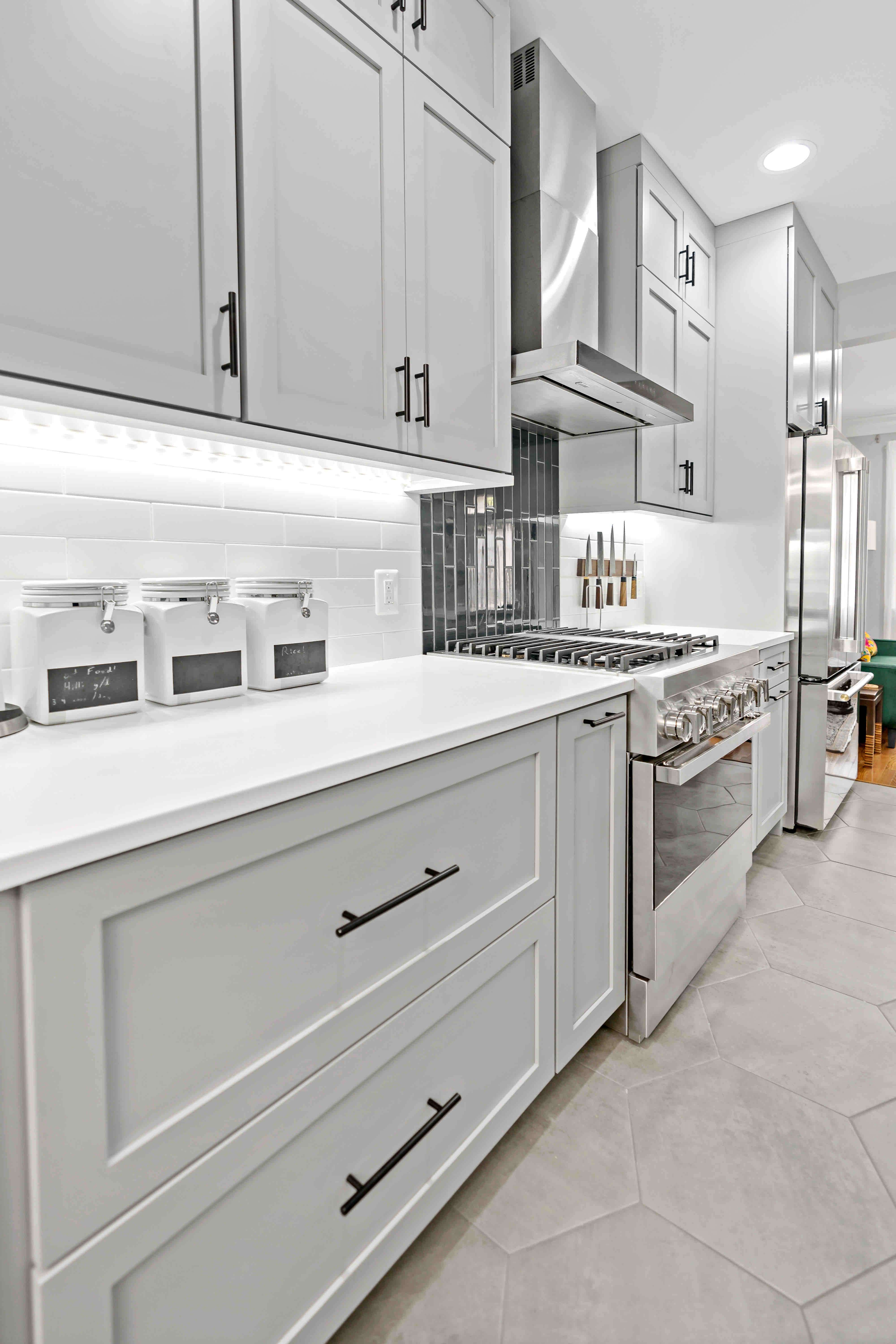 Fairness
One of the challenges of this remodel was space constraints. Because of the square footage that the kitchen covered, the center island had to be sized appropriately. That included the dishwasher that was part of the island. Our MOSS design team had to source a slightly under-average sized dishwasher to fit the space.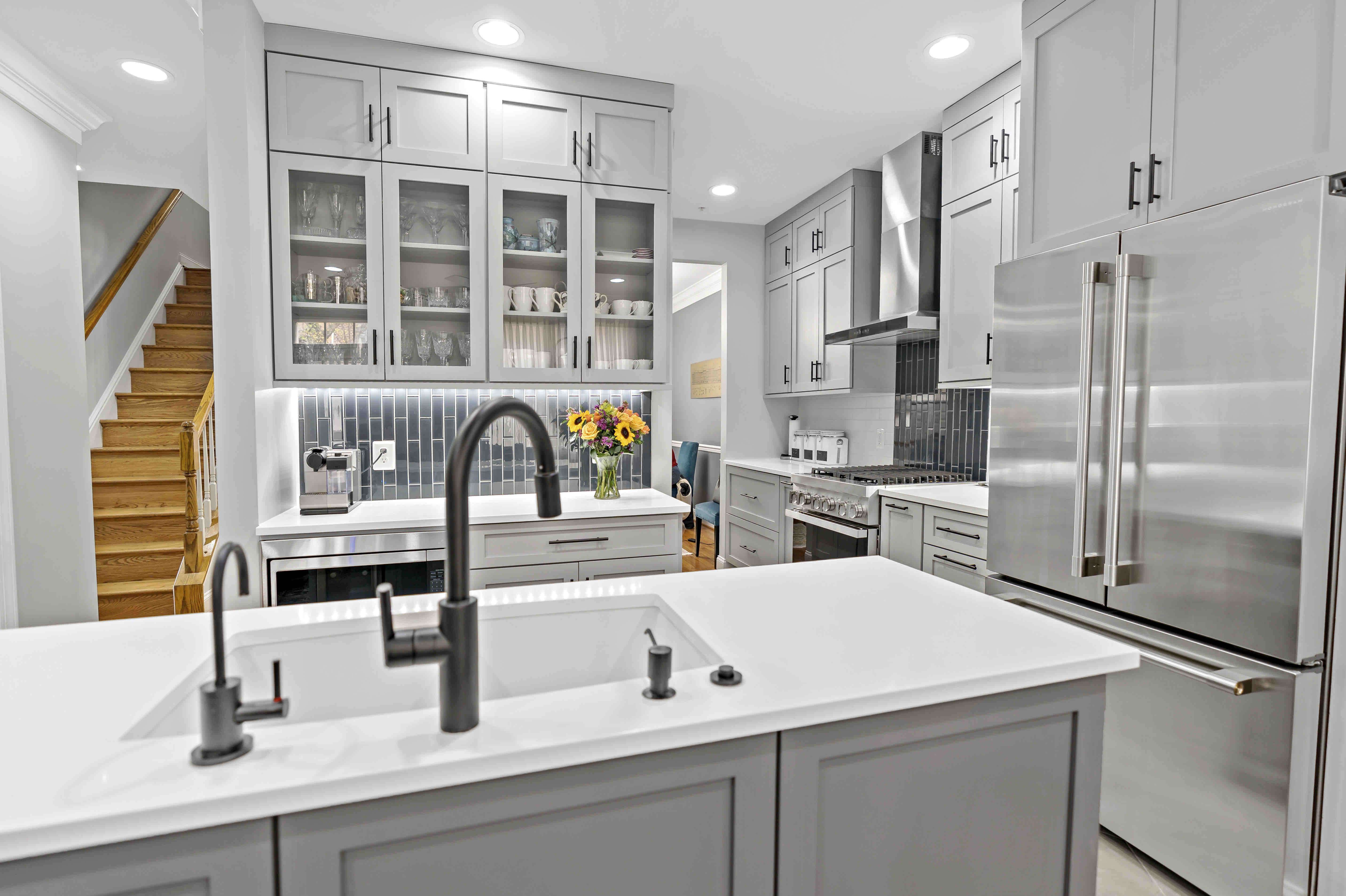 Project Gallery
Check out more images of this incredibly designed and executed Arlington townhome remodel...