Uniquely Retro Basement Remodel in Oak Hill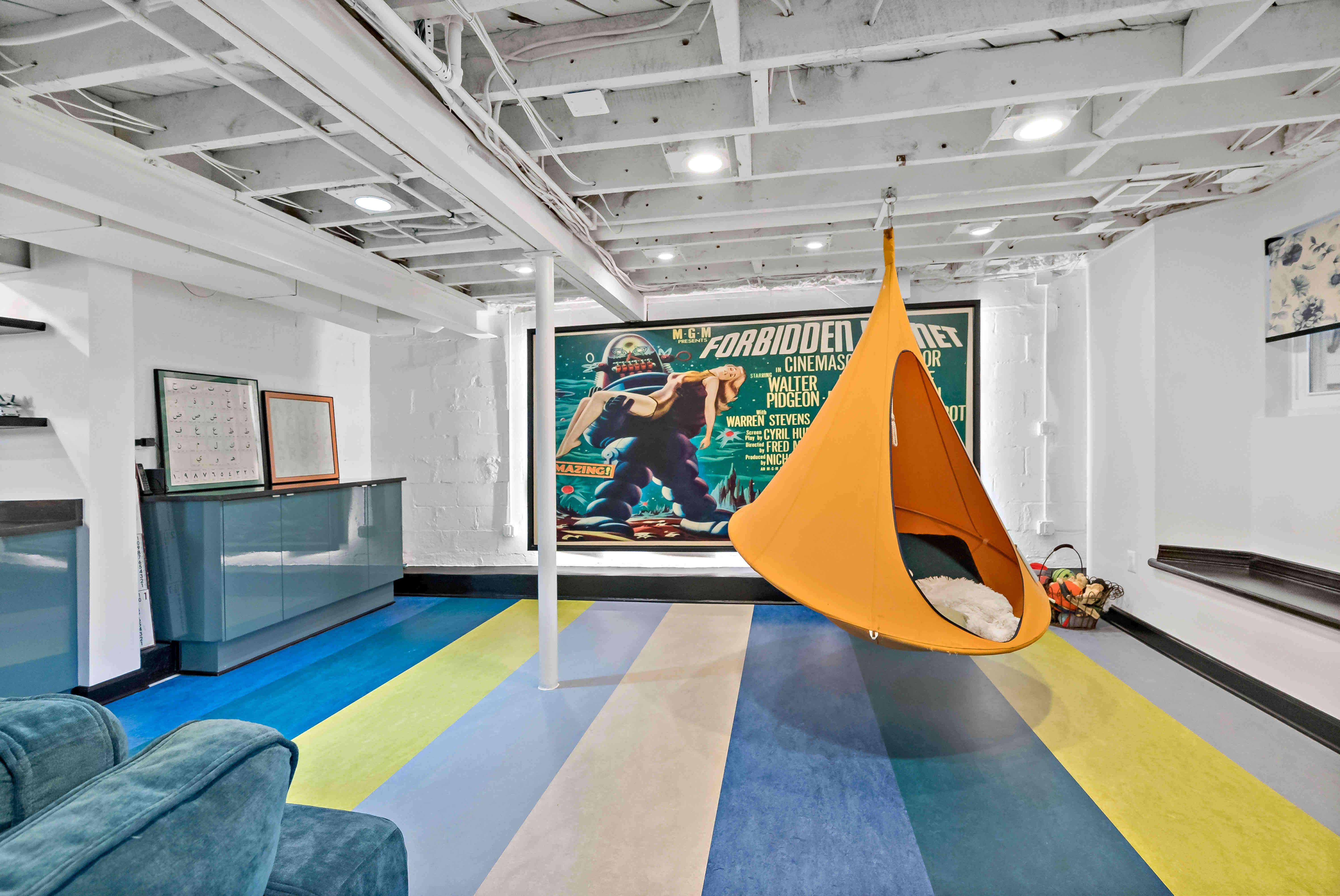 Safety
This basement remodel was completed during the global pandemic, with all CDC health and safety guidelines followed to keep both the homeowner and family as well as MOSS teammates safe throughout the process.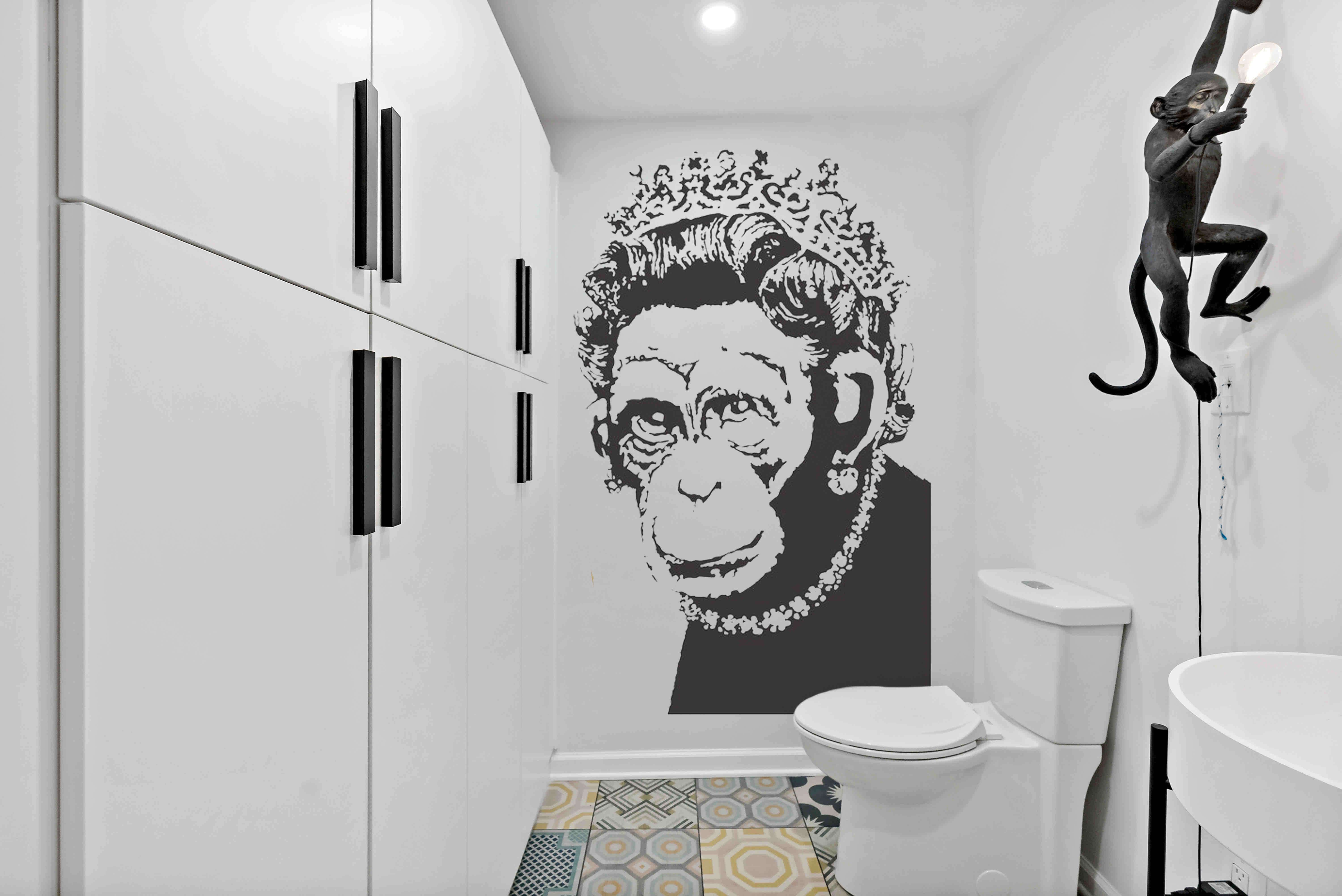 Fairness
Design is a personal decision, and many of those for this basement remodel came from our homeowner. Our team works with our customers to provide helpful suggestions for design but also to align with them if they have specific guideposts for how they envision their space to look. This basement's colorful floor was a specific idea from the homeowner – our design team took that idea and helped choose the remainder of the selections (cabinets, etc.) with that in mind.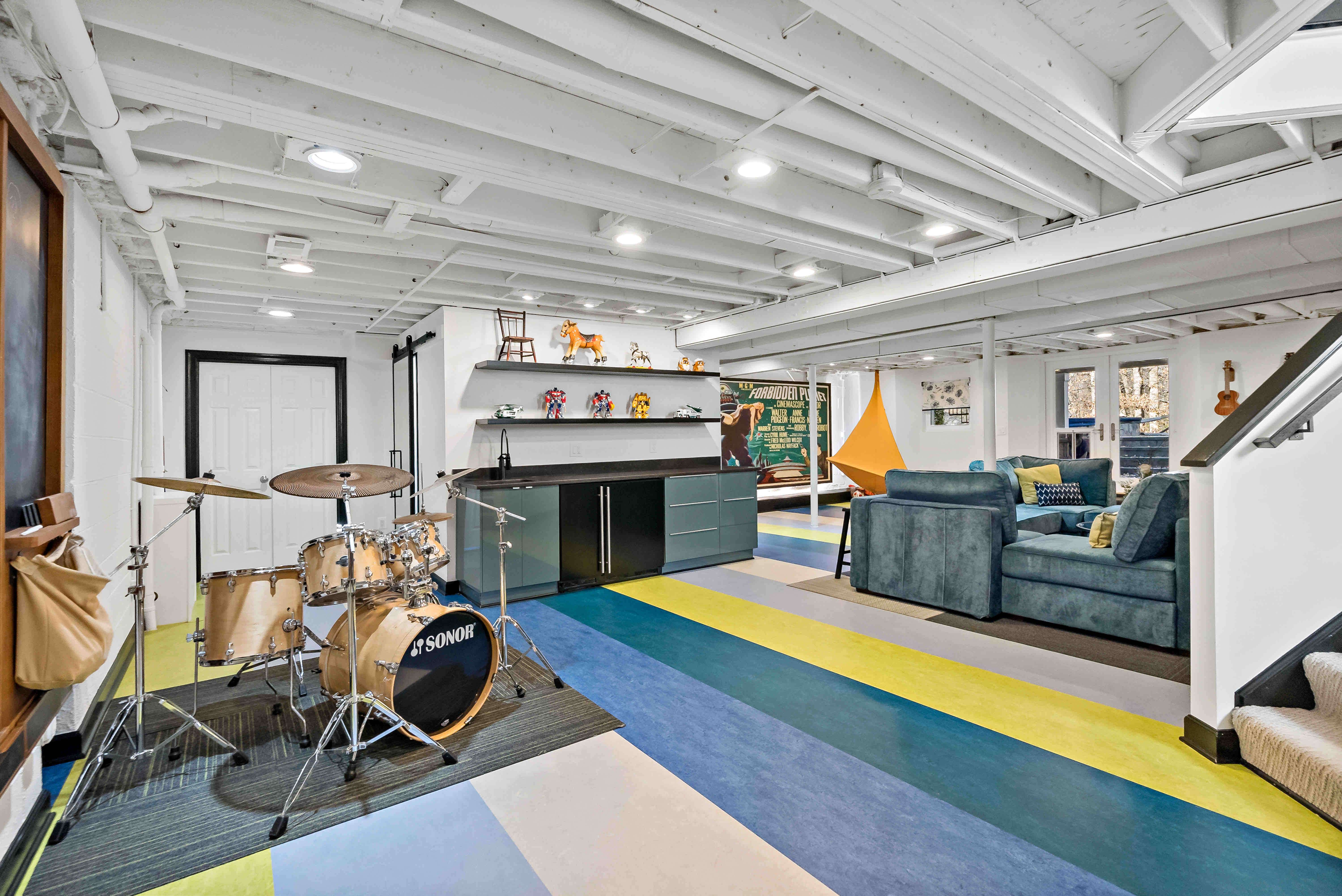 Project Gallery
We love this basement for its uniqueness and fun vibe – visit the portfolio to see even more of it!