Updated Vienna Basement Provides Better Use of Light and Space Plus Unique Design Features
While previously finished, this Vienna basement needed a refresh, with

an

emphasis on light,

better flow

, and a touch of unique design

,

to create

a

perfect

series of spaces for these homeowners.
Safety
With a remodel completed during the global coronavirus pandemic, and with two curious cats wandering the home, MOSS had to be especially careful of the health and safety of all the residents of the home. Strict adherence to CDC guidelines combined with MOSS's own standards allowed the remodel to be completed without interruption, disruption, or the felines coming into any danger.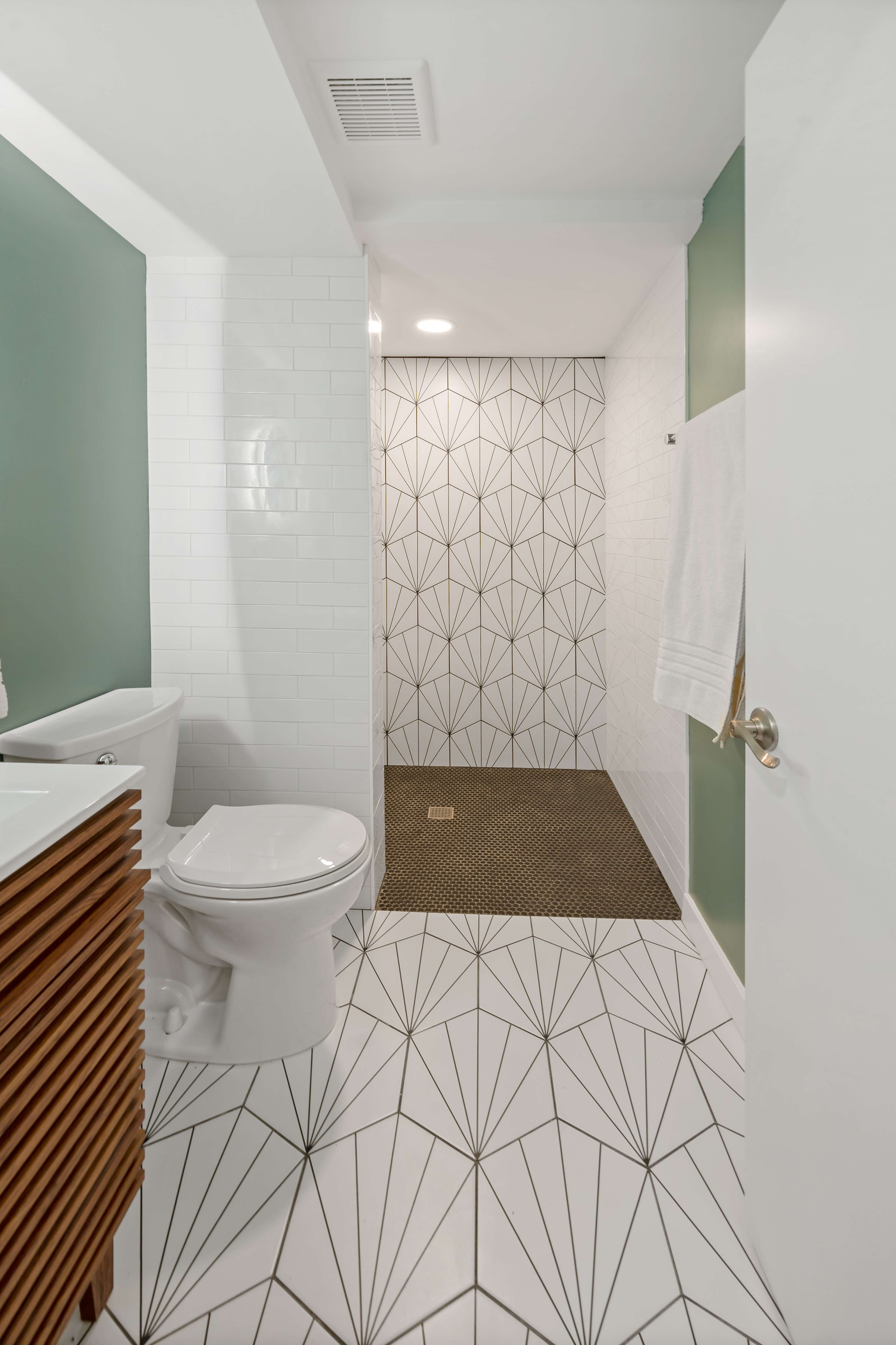 Fairness
Reliance on outside vendors is a large part of any remodel process, and oftentimes we find ourselves dependent on shipping delays and other issues that affect our projects. MOSS strives to stay "ahead of the curve" on any delays of this nature. In this instance, there was a delay for the laundry room countertops, which was communicated to the homeowners ahead of time. Our fairness principle dictates transparency for anything that is out of MOSS's direct or indirect control.