OUR COMMUNITY IS AT THE HEART OF WHAT WE DO
Supporting our local community through charitable giving and volunteering
Since MOSS's founding in 2001, we have made giving back to the local community a core part of our mission. By supporting those in need around us, in the community where we work with and for our customers, we create relationships not only with those organizations in need, but with organizations that are important to our customers. These partnerships have given MOSS the ability to support over 100 organizations annually, with donations of a Handyman For A Day to silent auctions and raffles, monetary support for fundraisers, workshops to educate and empower women and children in the community, and labor to help build and install structures for schools, including a retaining wall at an elementary school, a mud kitchen for a preschool, among other projects.
MOSS continues to support community organizations as much as possible through these methods, and has, additionally, created quarterly, large-scale events that benefit and touch even more people in need. By creating annual, recurring events including the MY MOSS Market, which provides holiday gifts for families in need, and Pedal To The Metal Bike Buildapalooza, which helps restore bicycles for youth and adults who might otherwise have no access to them, we are able to continue our good works on a scale that we hope is as inspiring to our friends and customers as they are to us.
Are you a part of a local organization or know one that is in need? Connect with us below and let us know more about your organization's needs.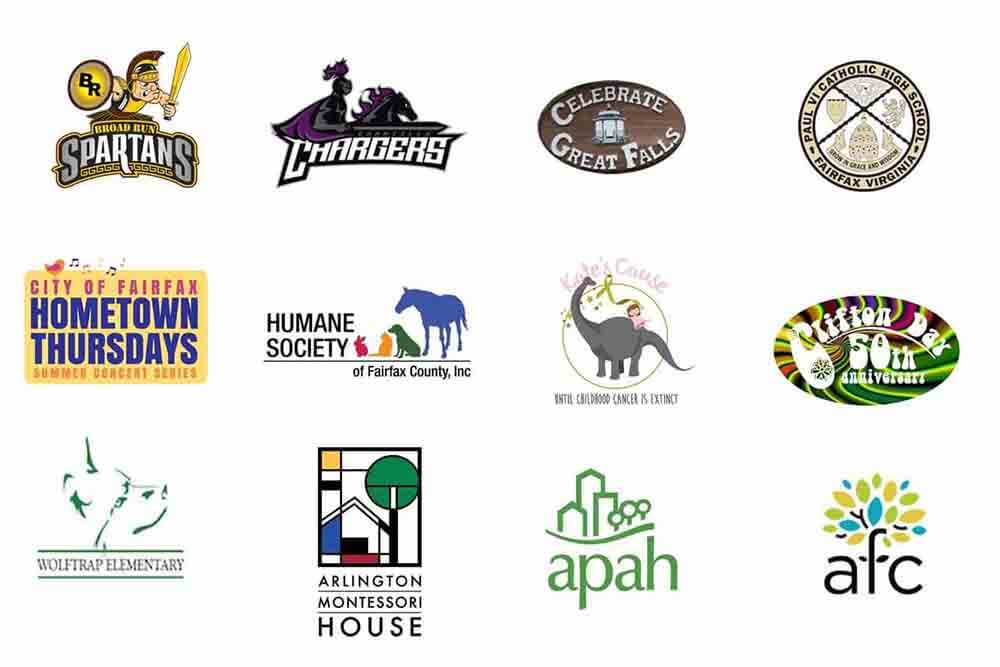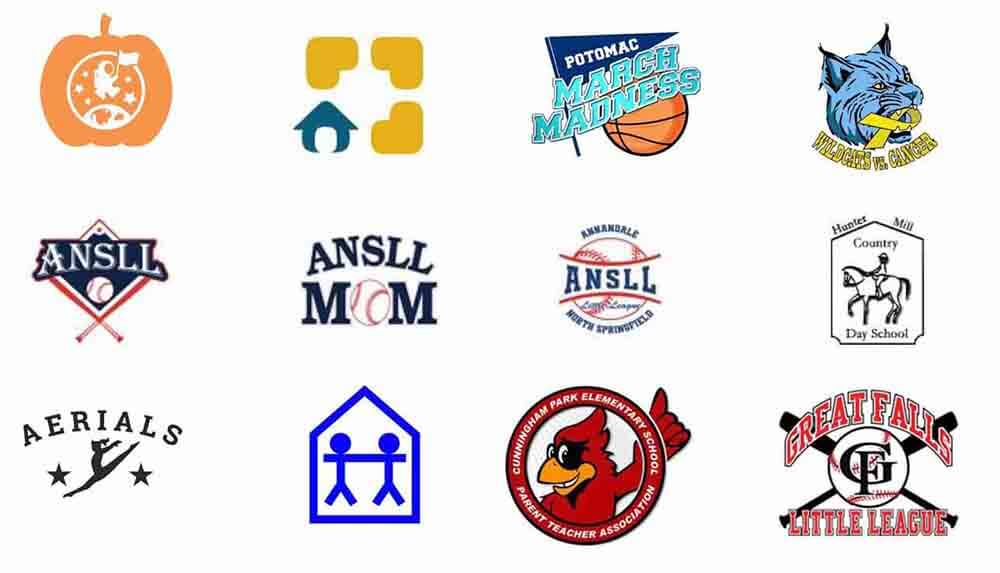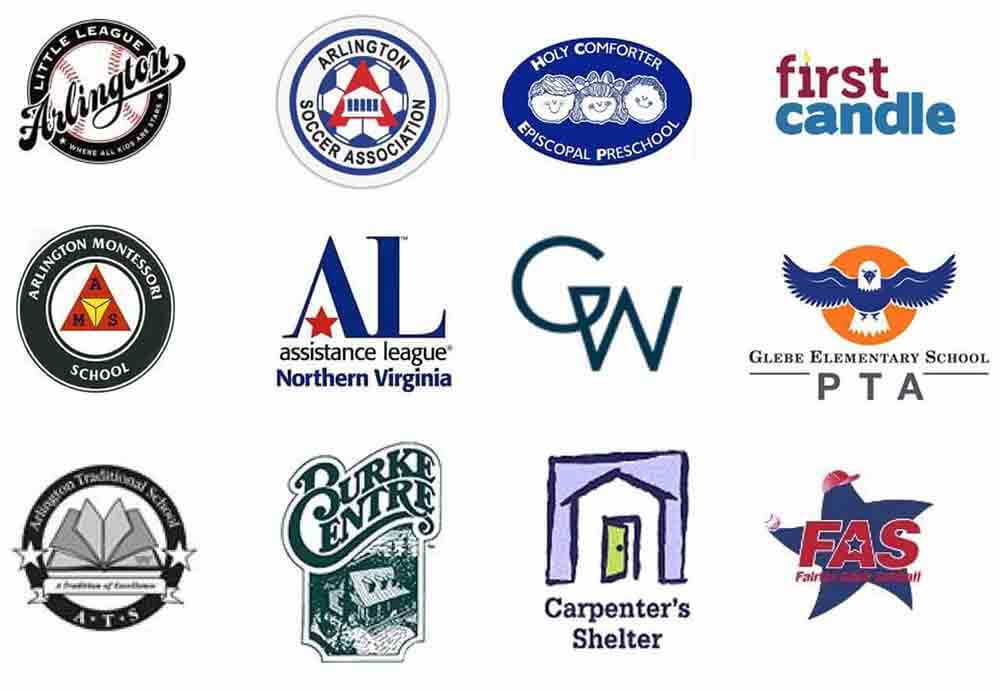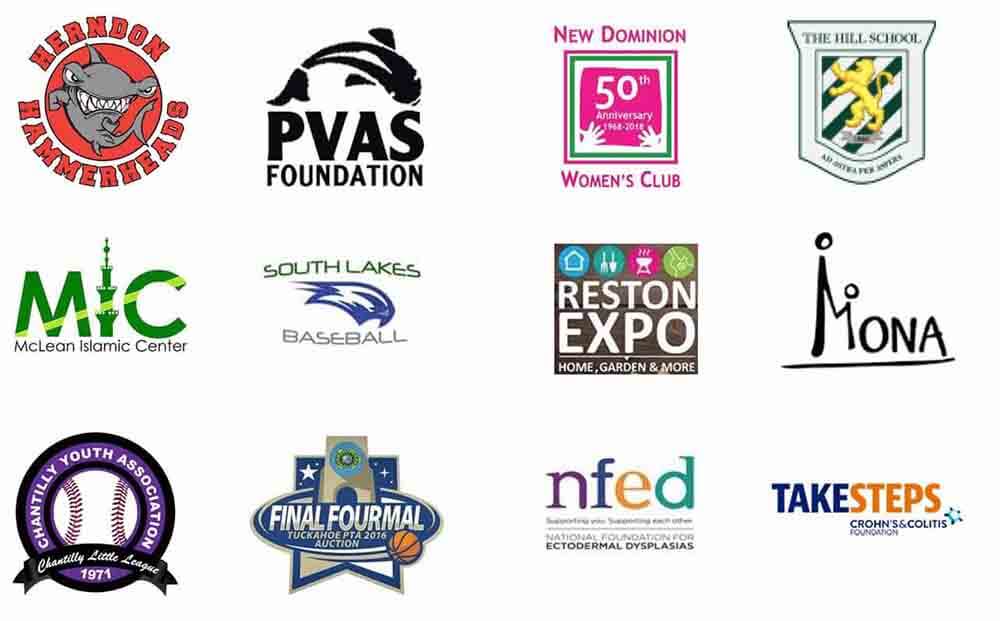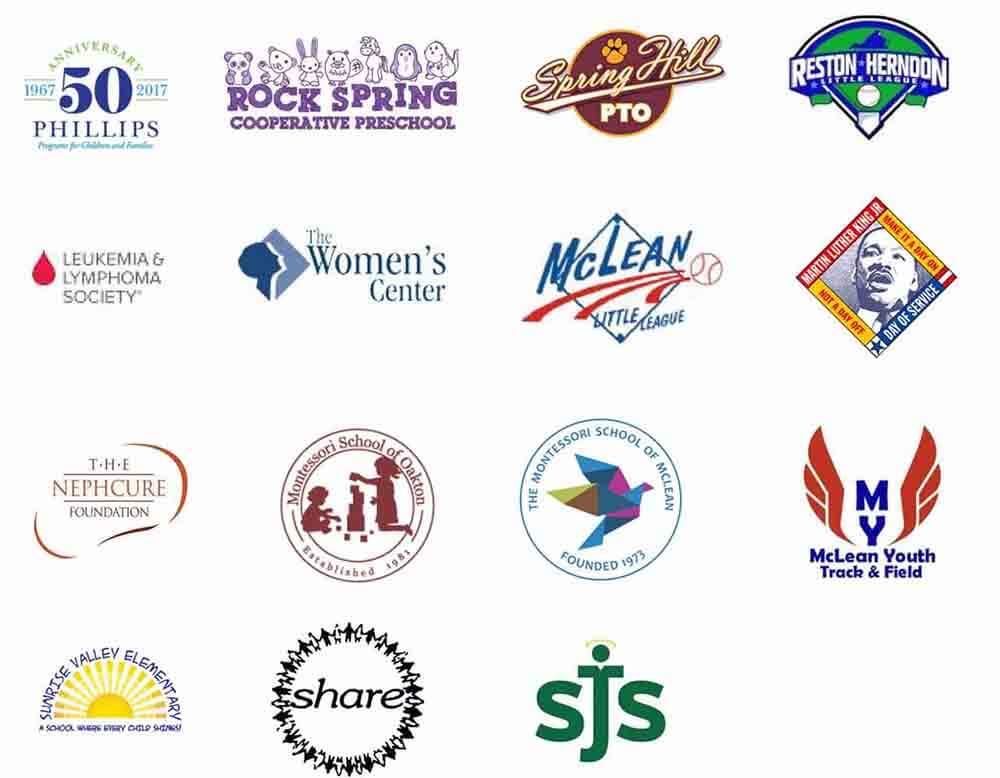 9/11 Fire Station Visits (including McLean, Chantilly, Fairfax, Arlington)
Alexandria Scholarship Fund
Annandale-North Springfield Little League
Annandale-North Springfield Little League
Arlington Aerial Invitational
Arlington Free Clinic
Arlington Little League
Arlington Montessori Auction
Arlington Partnership for Affordable Housing (backpacks)
Arlington Soccer $500
Arlington Traditional School PTA Auction
AUMC Weekday Preschool
Back to school donation SHARE (McLean)
Belvedere Elementary School
Birchmere & Carpenter's Shelter Music Fest
Bishop Ireton Golf Tournament/Hole Sponsor (Alexandria)
Bridges to Independence
Burke Centre Festival (Burke)
Carpenter's Shelter Annual Cook-Off
Carpenter's Shelter Cook-off
Celebrate Great Falls Golf Tournament
Chantilly High School
Charmed Cardinals Convention #MeTime (NoVa)
City Center NOVA
Clifton Day
Cornerstones – Adopt A Family for Thanksgiving (Reston)
Cornerstones – Backpacks – Reston
Country Day School Auction (McLean)
Cunningham Park Elementary School (Vienna)
Cure Search Walk (Fairfax)
Del Ray Turkey Trot
Discovery Elementary School
Fairfax Adult Softball Bowling (Special Olympics fundraiser)
Feed A Family
First Candle/WRTC Silent Auction (Herndon)
Food For Thought – Fairfax County Public Schools
Franklin Sherman Monster Mash (McLean)
Friends of Sadie
Glebe ES PTA Auction
Great Falls E.S. PTA
Great Falls Elementary
Great Falls Golf Tournament Auction
Great Falls Little League
Herndon Hammerheads Swim Team
Herndon High School
Hill School Auction (Middleburg – client)
Holy Comforter Episcopal Preschool Gala
Hometown Thursdays/City of Fairfax
INOVA Mt. Vernon Health Foundation
Junior League of NoVa (Tysons)
Kings Ridge Swim Club (Fairfax)
Kinhaven 5k
Langley High School Band
LLS Grand Finale
McLean Community Foundation
McLean Day

McLean Little League
McLean Winterfest Parade
McLean Youth Track & Field
MONA Sip & Shop
MONA Sip & Shop (Arlington)
Montessori School of McLean (McLean)
Montessori School of Oakton
MOPS @ Crossroads UMC
Neighborhood Health Gala (Alexandria)
New Dominion Women's Club
New Kent Fire Fighters Golf Tournament
Northern Virginia National Panhellenic Council
Oak Hill Fundraising (Oak Hill)
Oakton E.S.
Oakton Elementary School
Oakton HS Dance Team (Oakton)
Pan-Mass Challenge
Pedal It Out (Vienna)
Pender UMC Golf (Fairfax)
Pinecrest Piranhas Swim & Dive
Potomac School Auction (McLean)
Rally for Ally
Rebuild Together Alexandria
Reston Children's Center
Reston Swim Team All Star Meet
Reston-Herndon Little League
Robert Frost Middle School (Fairfax)
Rock Spring Cooperative Preschool
Rock Spring Cooperative Preschool
Skate For Katherine
South Lakes Varsity Baseball
Spring Hill Elementary School PTO (McLean)
Springhill Elementary


St. Joe's Spring Fling (Herndon)
St. Luke Catholic School Auction (McLean)
St. Paul VI Catholic HS Auction (Fairfax)
St. Thomas More Cathedral School PTA Auction (Arlington)
St. Timothy Catholic School PTA Auction
St. Veronica's Gala (Chantilly)
Stratford Pool Association
Sunrise Valley ES 40th Anniversary (Reston)
Sunrise Valley Family Online Auction & Fun Night (Reston)
Sunrise Valley Movie Night (hats and marketing materials)
Swing for Pink, Mt. Vernon Athletic Club
Teddy Bear 5k (McLean, Falls Church)
Terry Mahoney Golf (McLean)
The GW Community School Online Silent Auction
The Women's Center Gala (Vienna)
Tucker Elementary School Garden (Alexandria)
Vienna Little League Spring & Fall Sponsorship
Vienna Turkey Trot
Wahoos City of Alexandria Swim Team
Wakefield ES Auction (Fairfax)
Waples Mill 5k (Oakton)
Weichert Realtors
West Springfield Little League
Wildcats vs. Cancer (Centreville H.S.)
WINK
Wolftrap Elementary 5K
Want To Partner With Us?
Our team is always looking for new opportunities to support our community.
Please fill out this form to provide us with more information about your organization's mission. We support a variety of organizations, including those focused on children, Veterans and active military personnel, women, pets, and more.
As of now, we are only able to support organizations in Northern Virginia. If you are an organization in Maryland or DC, please don't hesitate to reach out as we may be able to support your organization on a case-by-case basis.