Sterling Basement Transformed into Cozy and Functional Primary Suite
Our MOSS customers, who had previously used our services to add a large addition to the main level of their
Sterling
home, came
to us in 2022 with the idea to remodel their basement.
Safety
There were no injuries nor days lost on this remodel, which was completed at the end of the global pandemic.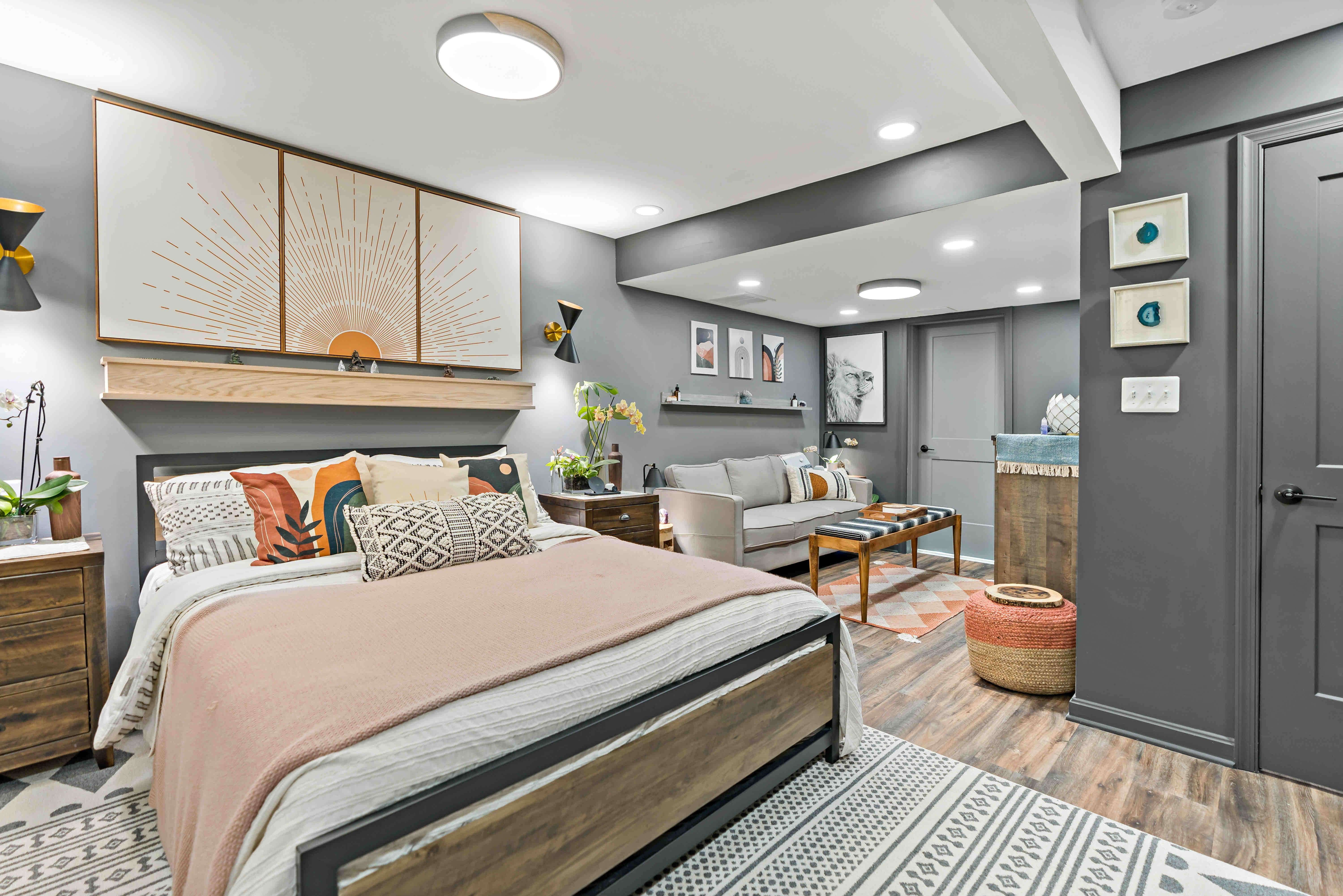 Fairness
The original basement had an open laundry room with a semi-bathroom (a non-private toilet and sink). Our design team suggested using the bathroom plumbing rough-in and space next to it to create a large, private, primary bathroom with shower/tub combo along with a private toilet room. The laundry room area was then closed off and given a doorway so that it wasn't visible to the rest of the basement. The primary suite was also given a private entrance from the stairs leading down to the basement from the rest of the house, which is open plan.