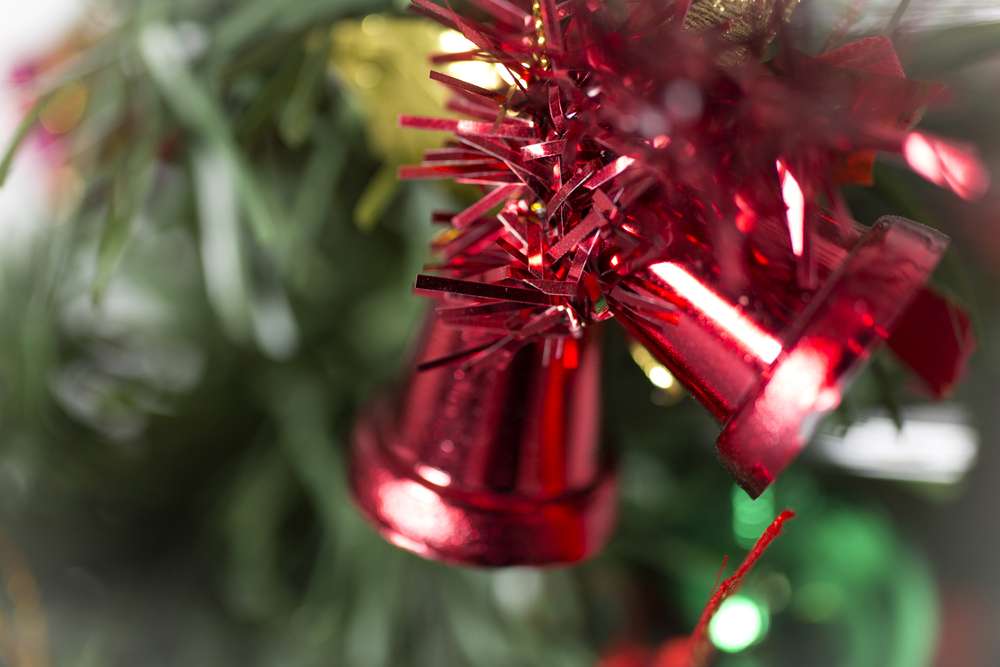 By: The MOSS Team
The holidays are a time when the kitchen is being used constantly. With guests coming to visit, cookies being made, and big feasts being prepared, your kitchen becomes the center of activity in your home.
Decorating your kitchen for the holidays makes this space seem even more special and heartwarming at this enjoyable time of year.
Add Touches Of Rustic Beauty
Rustic beauty and the holidays go hand in hand. Whether you're arranging squash on a table or scattering glittering pine cones on the windowsill above the kitchen sink, adding touches of rustic beauty makes your kitchen more festive.
Change out your ordinary dish towels for special holiday dish towels made from cotton or other natural materials. Switch them periodically with other seasonal towels to keep your kitchen looking beautiful.
Paint Your Kitchen White To Make Decorations Pop
White walls give your kitchen a cleanliness and brightness that makes holiday decorations stand out. Paint your cabinets to make holiday decorations even more prominent. Work with a certified remodeler like MOSS to ensure that this is done properly. Using the right paint and choosing the right shade of white is important!
Hang A Garland Of Gingerbread Men
You've probably made gingerbread men in the past. Now, you can make a garland of gingerbread men. To do this, make several cookies and poke two holes through the middle of each. String a ribbon through the two holes to attach each gingerbread man to the garland.
When selecting a ribbon, choose a strong one that matches your kitchen's decor and colors. Hang the garland on the wall, from a cabinet, or over a doorway.
Twinkle lights are staple symbols of the season. Arrange twinkle lights above your kitchen cabinets to turn on over dark evenings. Your kitchen will always have a warm glow with twinkle lights on overhead.
Hang An Inspirational Message
Hang an inspirational message over your kitchen window. Choose the sign that works best in your kitchen, whether that's a short phrase painted on a piece of wood or individual letters that form a word relating to the holiday season. Think NOEL, JOY, or GIVE. Pick a sign that has meaning for you.
Place Flowers Or Berries In A Pitcher
Berries are a common decoration during the holidays because they're available in nature. Place a pitcher on your kitchen table, then fill the pitcher with berry branches from your yard or a local florist.
A key tip is to avoid berries that are toxic, as small children or pets may help themselves to this attractive looking form of holiday decor.
Make A Cookie-Cutter Wreath
Wire metal cookie cutters together in a circular shape to create a wreath, then attach a ribbon to the bottom of the wreath to give it a festive flair. Hang this wreath from your kitchen cabinets. If possible, use antique cookie cutters to give this decoration a vintage flair.
Place Snowflake Decals On The Cabinets
Once you paint your walls and cabinets white, place snowflake decals on the cabinets. Use decals that are designed to be safely removed from the walls, and pick decals in colors that fit your kitchen. You don't need to use snowflake decals that are blue (to imply cold) or white (to mimic the color of snow). Choose whatever color looks best in your kitchen!
Fill Your Kitchen With Holiday Citrus
Citrus adds spice and delicious aroma to meals and beverages around the holidays. To celebrate further, place a ceramic or metal bowl on your kitchen table or counter, then fill it with citrus.
Refill the citrus as guests eat the food. Bowls of fruit or vegetables symbolize bounty, wealth, good fortune, and the spirit of the holiday season.
Place Items In Lighted Cabinets
Lighted cabinets with windows that allow you to see in are the perfect place to stash holiday decorations. Place holiday knickknacks, seasonal cups, and beautiful dishes inside your cabinets on display for holiday guests. Keep the lights on throughout holiday events to draw attention to your decorations and to make the room lighter.
At Moss Building & Design, we're full of ideas to help you make your home a more beautiful place during the holidays. Contact Moss Building & Design at 703-961-7707 or email us at Hello@MossBuildingandDesign.com to get started with a home remodel.
You can also download our guide to prepping your home for the holiday season. Click on the button below to get started: Download The Holiday Home Style Guide