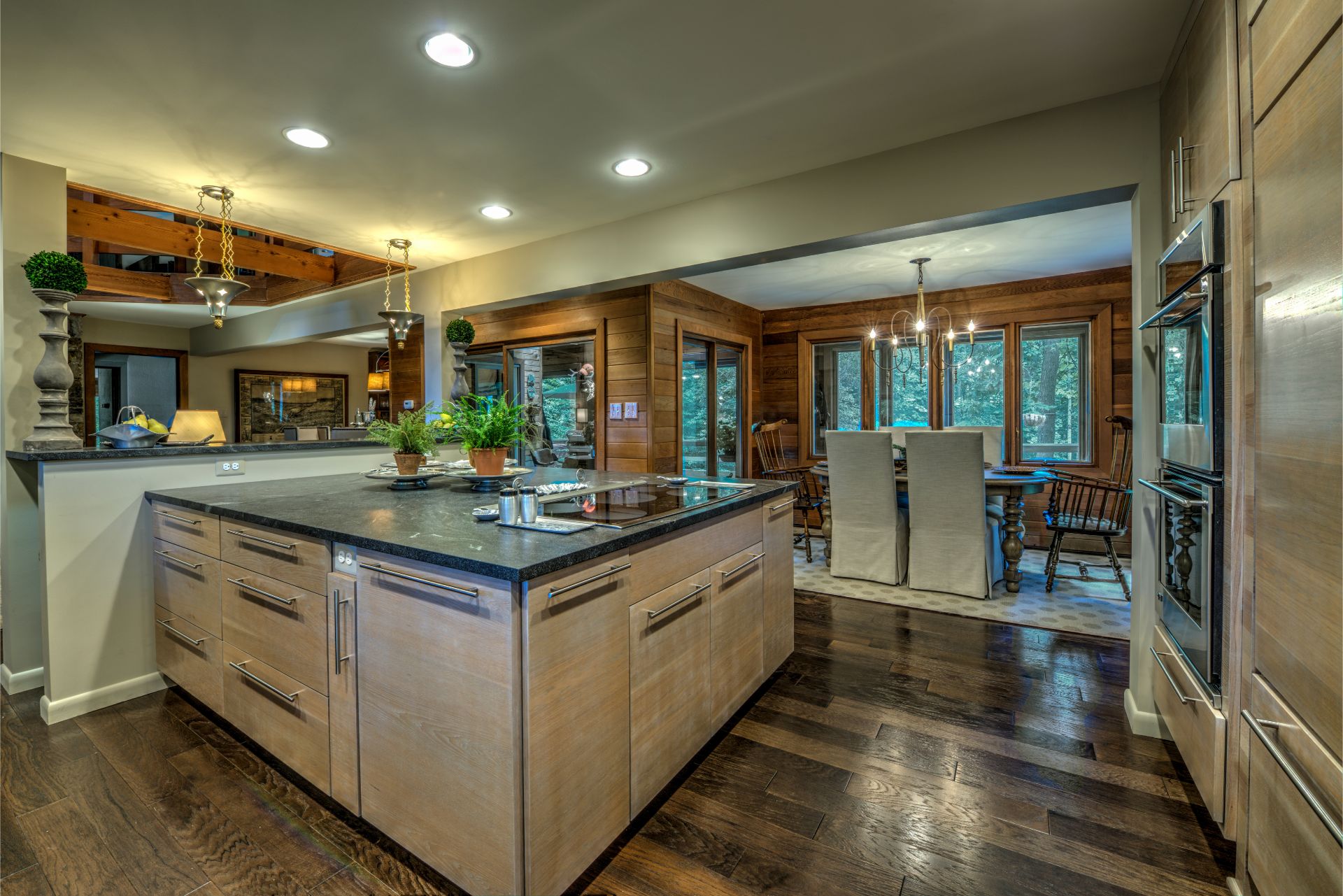 Contemporary means "…living in the present." In contemporary home design style, the word includes anything and everything in terms of style: Embracing a few standouts of past styles that are still popular (modernism, traditionalism, transitional) and mixing in present-day trends. Here are five contemporary home design trends that are popular right now:
Emphasis on Minimalism
Contemporary design borrows a "less is more" mentality from modern design. Little clutter on countertops, a few key pieces of art, underwhelming furniture, and a minimal color palette are a few key elements.
This Arlington, Virginia, remodeled home by Moss Building & Design showcases an office area with neutral colors and storage that keeps clutter to a minimum. A few pieces of art bring in color as an understated look.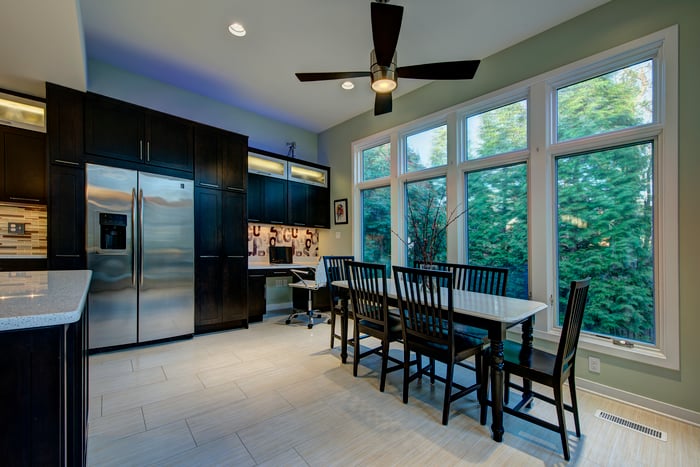 Balance Is Key
A contemporary design style relies heavily on balance. Monochromatic and balanced colors are a big part of this design style. Colored furniture that balances the neutral walls and a good deal of natural light are perfect. Imagine a kitchen with white and dark cabinets; a warm wood floor; and dark, soothing countertops.
Clean Lines
Unlike other design styles, contemporary design emphasizes clean lines in furniture, cabinetry, wall mirrors, and bathroom vanities. Lines aren't overly intricate or sharp. They can be geometric and soft.
Note the beautiful use of lines and symmetry in this Moss Building & Design kitchen remodel in Ashburn, Virginia. The cabinets, appliances, walls, floors, and furniture lines are all clean yet not sharp. The overall effect is comfort and warmth, while retaining a level of sophistication.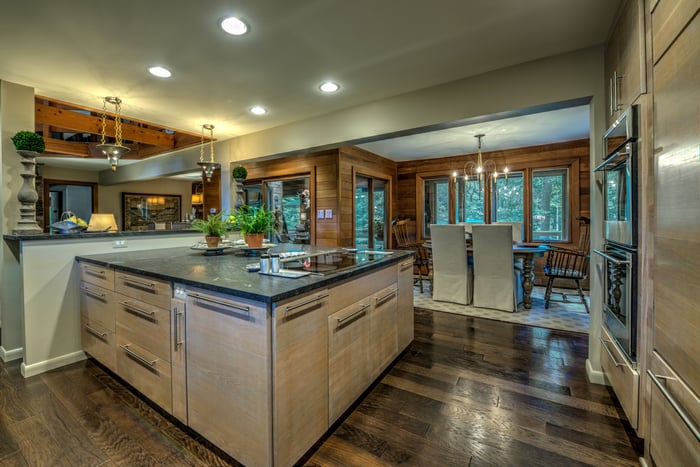 Nature And Light
Bare walls in contemporary homes are often accented by large windows that allow in natural light. The emphasis on nature in contemporary homes is twofold. Bringing in natural light highlights open space and feelings that contemporary design style relies on. Plants and large windows allow for the feeling of nature inside a home.
Greenery or other colors in nature introduce a pop of color that contemporary homes use to emphasize the neutrality and monochromatic colors in interior decor.
This McLean, Virginia, master bedroom beautifully showcases large windows that bring in an abundance of natural light. Paired with furniture that doesn't overwhelm the room, the design is perfectly contemporary.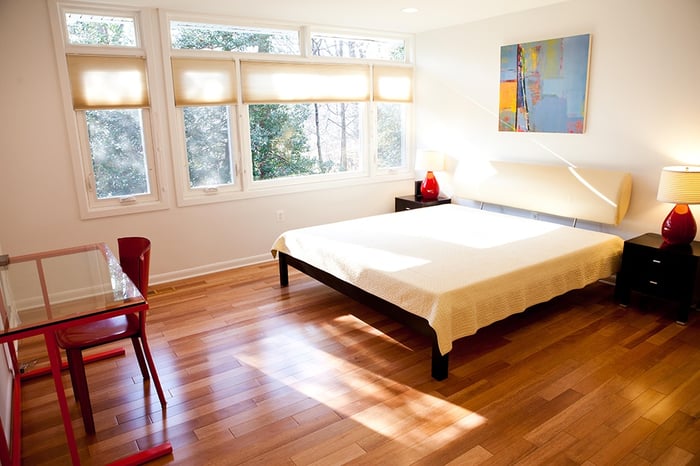 Mixed Materials
Contemporary home design incorporates many materials, including the mixed use of metals, glass, stone, and more. Utilizing natural and manmade products is a way to embrace what's presently available while recognizing the value of what's been available. It's the mixed vision that really stands out as a trend for contemporary home design.
Finally, this Arlington, Virginia, kitchen remodel showcases large windows that illuminate a kitchen designed with mixed materials in mind — from the backsplash and fixtures to the cabinetry and pulls, it all blends together beautifully as a contemporary kitchen.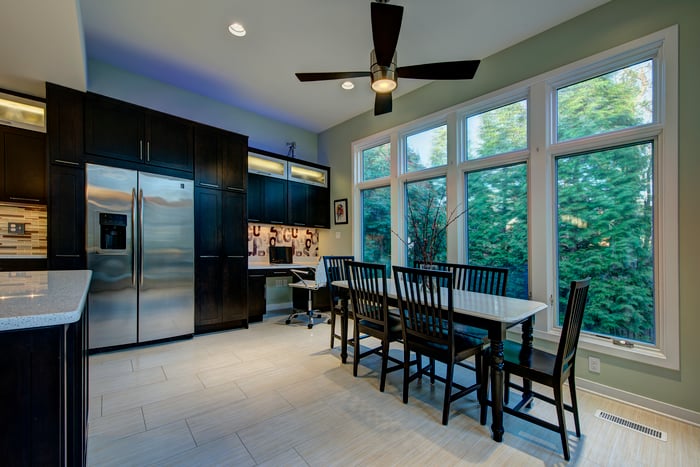 If you're interested in a home remodel or to speak with someone about contemporary home design, contact Moss Building & Design at 703.961.7707 or email us at Hello@MossBuildingandDesign.com.