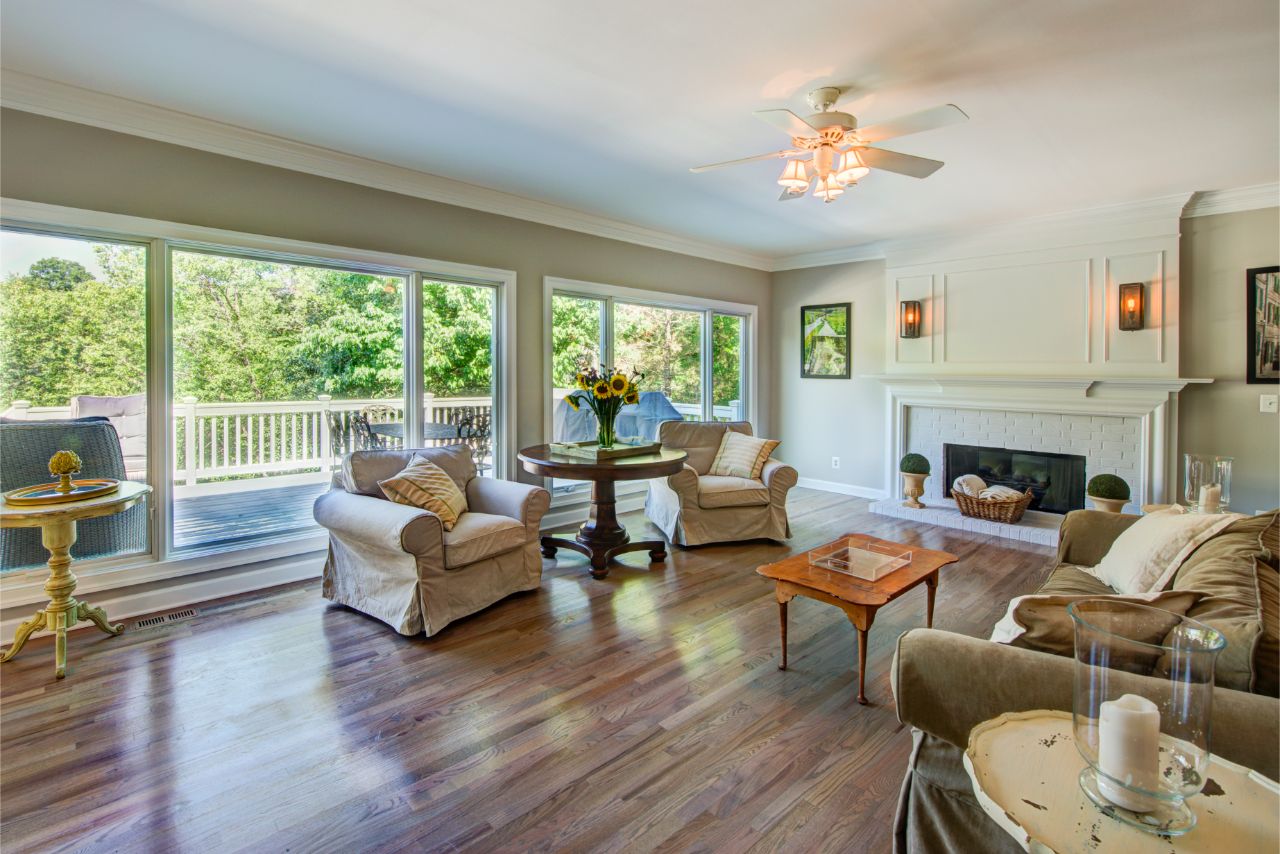 As families grow and transition from having young babies and toddlers to elementary-aged children and teenagers, they often find that the home that once seemed large initially becomes barely big enough. And since there is still plenty of time left for children to be living in the home (and possibly returning home as part of the boomerang population of young adults post-college), it might be time for your family to discuss a partial or full home renovation.
Moss Building & Design is Northern Virginia's most highly experienced home remodeling company, and has worked with many families to re-design and transition their homes from their original layouts to ones they want to reside in well into retirement. Overwhelmed at the thought of a major home transformation? Don't be. We share some ideas and ways home remodeling can work for you and your family to help you get started on the right path.
Open Kitchen Concept Kitchen Design
Tired of bumping into one another in your current kitchen? Consider a kitchen remodel. Opening up walls (especially into low-used formal living and dining rooms) and creating an open concept kitchen design with eat-in capabilities, such as large kitchen islands, can transform your kitchen. With a growing family that has children who are able to fend for themselves, having plenty of space to cook, eat, and be together as a family might be the answer.
This kitchen remodel in Arlington showcases this idea beautifully, with a long dining table located near an incredible kitchen island, with seating at both, allowing for conversation and flow.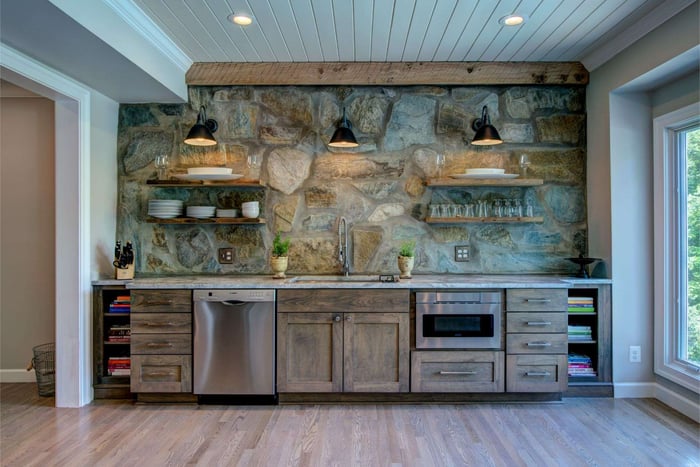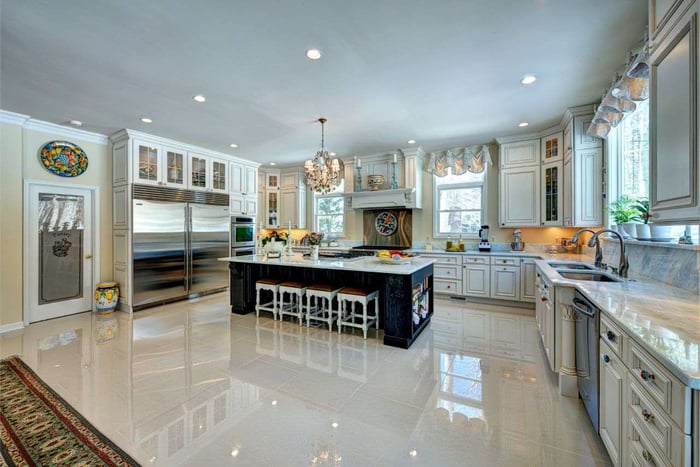 Bathroom Remodeling Ideas
Sure, we all love our families. But sometimes, privacy is especially important. Are your home's bathrooms serving all your family members well? What about in five years? A bathroom remodel (or two) might be the best solution. Creating a "Jack and Jill" bathroom for your children to easily share a bathroom is one idea as your children get older and will want to close off a door for privacy.
Another idea would be to renovate your master bathroom. In this home in McLean, Moss Building & Design created a bathroom remodel that included a "shower room", in which the tub and shower were placed together behind glass walls. The tub is lower to the ground for easier access for both older persons as well as younger ones. Being able to keep an eye on little ones is helpful, especially for splashes and spills, but also thinking ahead to when getting in and out of tub might require more assistance (with the addition of a safety bar, for example).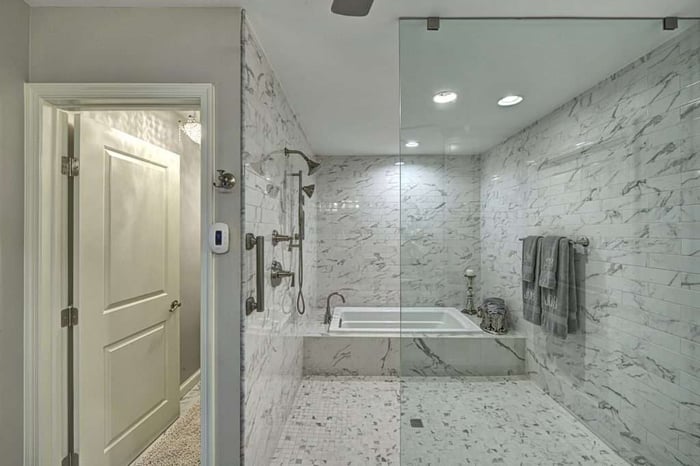 Home Additions…
Perhaps the answer to it all is a home addition! Additions can come in all shapes and sizes, from a main level kitchen bump out, to a full three story addition. The perfect solution for your family is as unique as you are. Moss Building & Design, Northern VA's best home additions contractor, has many clients who chose to do a bump-out off the back of their main level, finish out their basements with the addition of a private exit, create a two level addition for more bedrooms and/or office space, or add a four season room off their family room. The options really depend on your family's needs and how you see them changing and growing over time. A client in Herndon chose to add on a media room with a bar to their basement level and add a screened porch over top, both of which created more entertainment space for their family.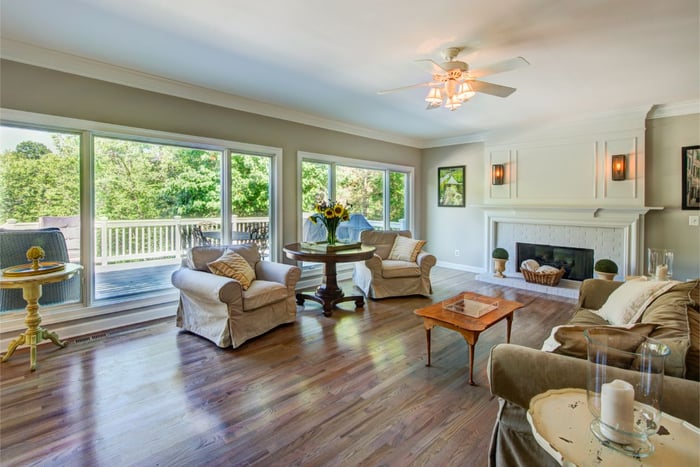 Home Additions Contractors in Northern VA
There are so many home remodeling ideas for growing families! We realize that the initial process of what to do, how to do it, and how to begin it can be overwhelming. Download our Beginners Guide to Remodeling to begin the process and understand how Moss Building & Design can ensure you have the home renovation of your dreams.
Ready to get started? Email us at Hello@MossBuildingandDesign.com or call us at 703-961-7707 to start the conversation!