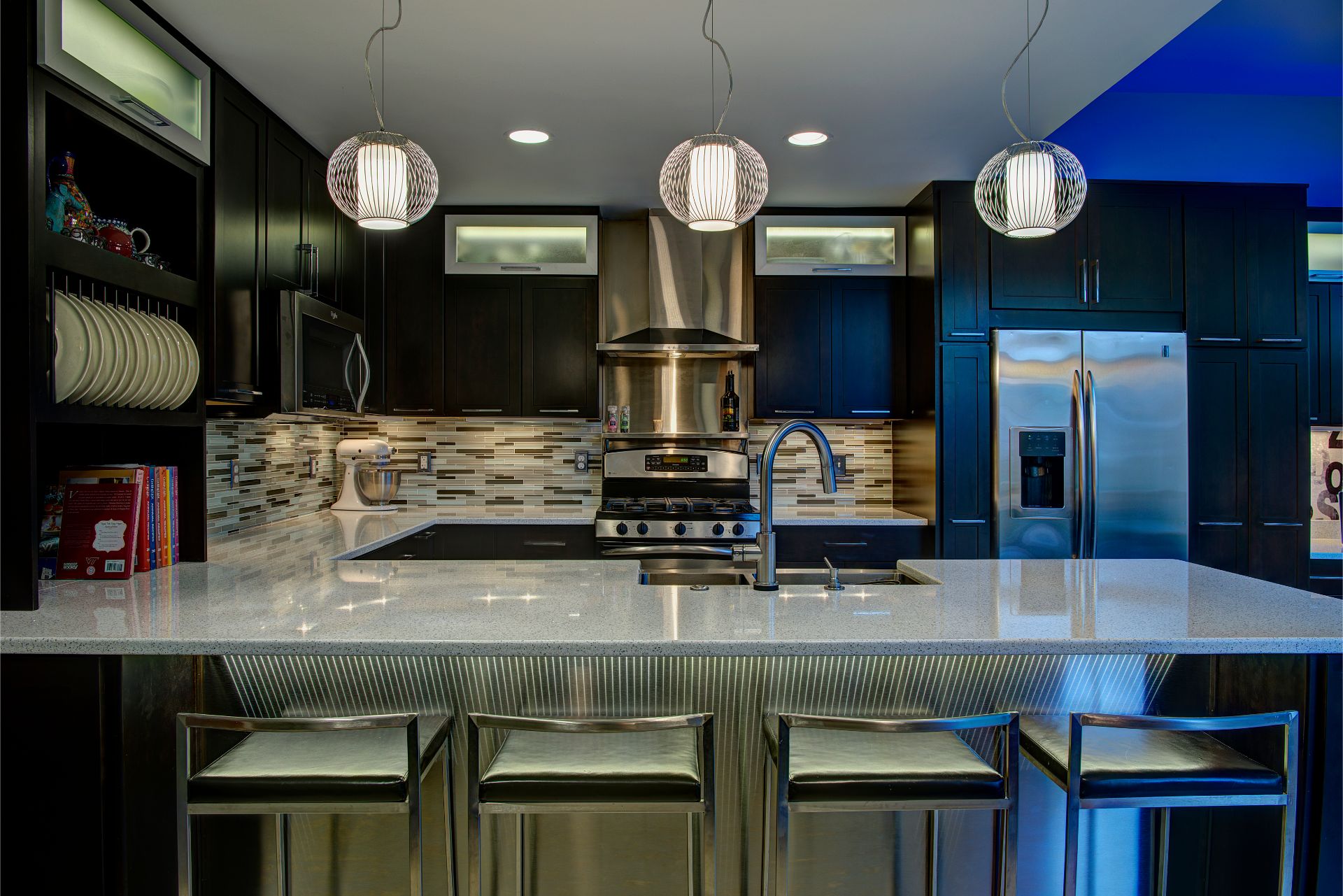 Kitchen backsplashes have morphed from the practical designs of old to statement pieces in your kitchen. Backsplashes are meant to protect walls from spills and are now a way to express your design style.
Backsplashes are comprised of a variety of materials (glass, tile, wood, metal, and stone) and take on many different design styles, from the classic subway tile to a more intricate basketweave or herringbone pattern. Our favorite kitchen backsplash styles, designed by Moss Building & Design, highlight the range of options you have when remodeling your kitchen.
Backsplash Wows Behind Gas Ranges
This gorgeous kitchen backsplash in Oakton, Virginia, is the main focal point of the room. Behind the Wolf Pro-Style Gas Range, the backsplash is made of a beautiful pattern of interlocking white and brown Hirsch glass tile mosaic.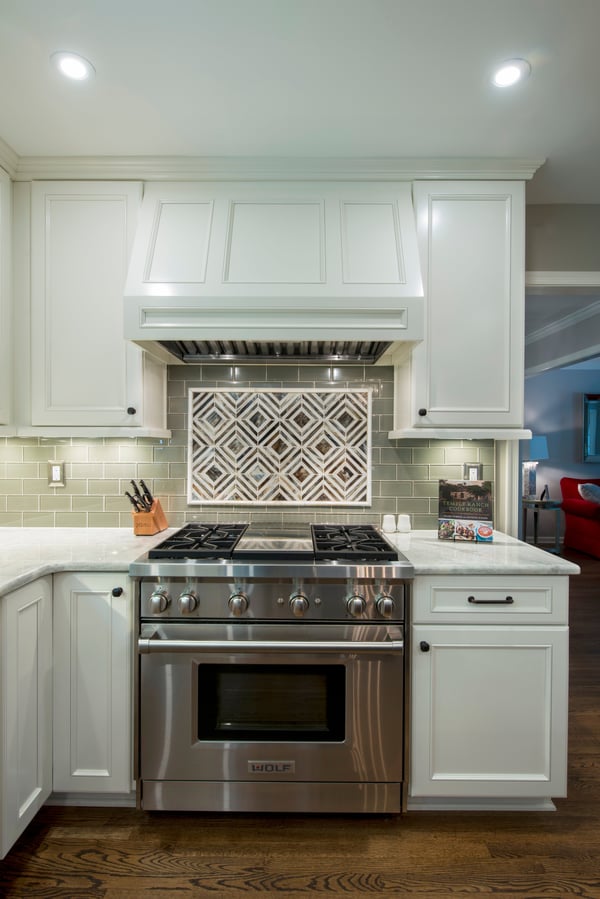 For a tile close-up, see below.
Glass Backsplashes Accentuate Modern Kitchens
In this contemporary-style Arlington, Virginia, kitchen, the dark and light interlocking glass tile backsplash beautifully complements the darker maple-chocolate cabinets and Whitney from Cambria countertops.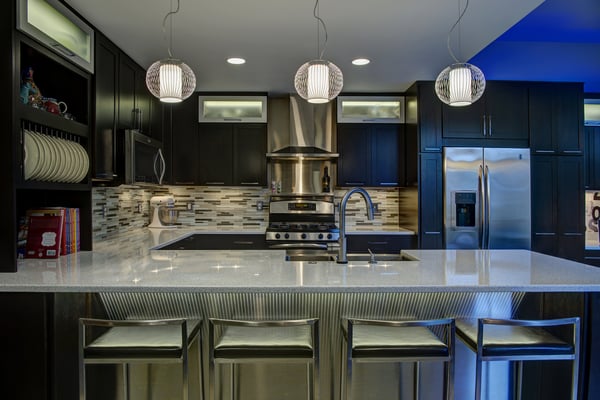 Another example of glass tile appears in this Fairfax, Virginia, kitchen. The Moscato Glass tile from Mosaic Tile runs horizontally around the kitchen with a ⅓-offset pattern, while a colorful Linea Glass Mosaic accent tile makes the backsplash wall stand out with vertical tile running behind the range up to the ceiling.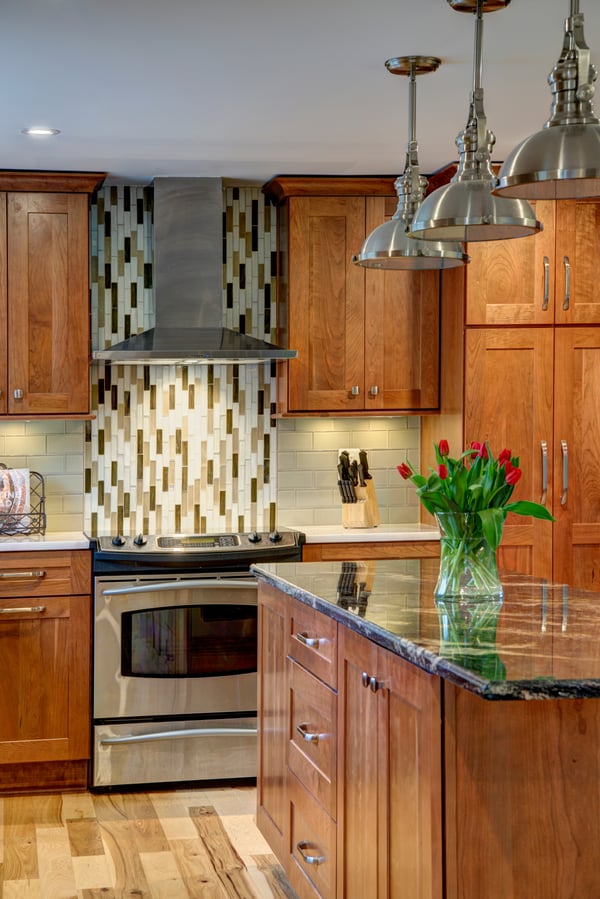 This very bright, fresh, and white McLean, Virginia, kitchen remodel also features ⅓-offset glass tile. The pattern gives a modern feel to the traditional subway-style look by moving the offset placement a third of the way instead of halfway through the tile.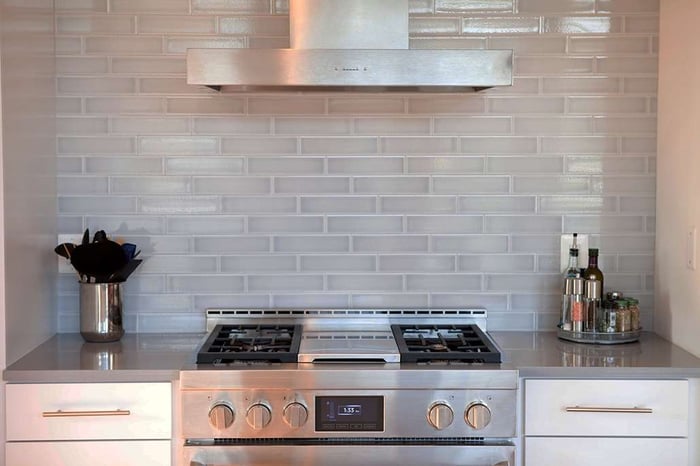 Traditional Travertine Is A Long-Lasting Favorite
You can't go wrong with a traditional look. This McLean, Virginia, kitchen in a traditional white design has a classy and polished pearl-toned Travertine backsplash to match the cabinets. The ming-green basketweave-patterned accent feature behind the range adds a nice pop of color. The blue-green accent creates a soothing atmosphere while you cook.
According to the National Association of the Remodeling Industry, mixing unique colors and patterns (including basketweave) into your kitchen remodel is very trendy for 2018.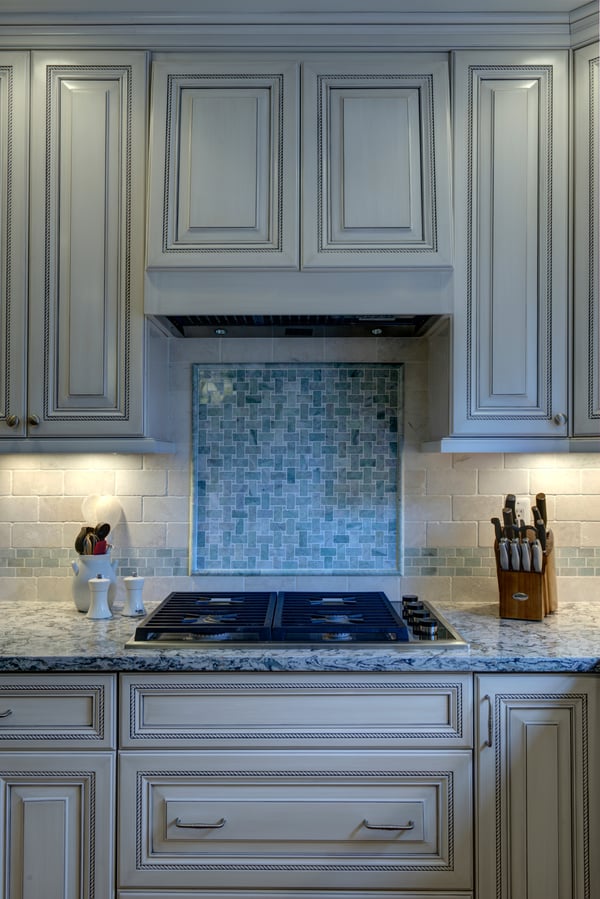 This Herndon, Virginia, remodel also goes the traditional route in the Dore Royal Tumbled Travertine used throughout the kitchen. The backsplash above the range matches the rest of the horizontal bricks between the cabinets. An oiled bronze-colored tile frames the accent with four Fleur De Lis decorative squares in the corners.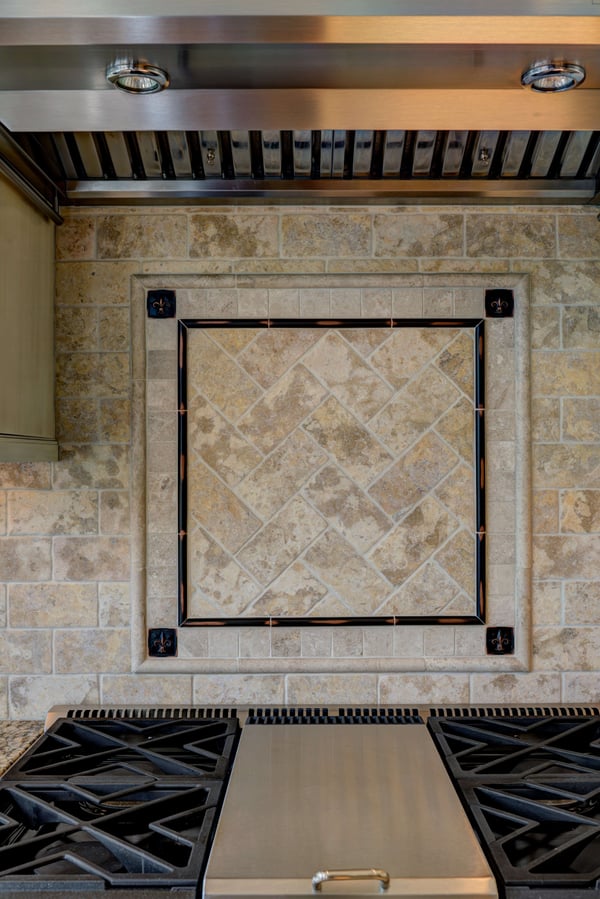 Stone Makes A Statement
If glass and Travertine aren't your design style, up your backsplash game with a very unique stone look. In this rustic Reston, Virginia kitchen, the homeowners opted to make their backsplash a whole accent wall with beautiful natural stone.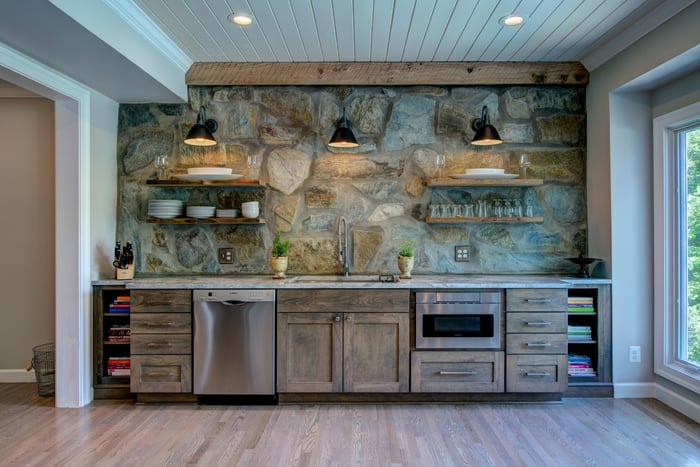 Natural Stone In Bold Patterns Shows Personality
For a more colorful look, this Centreville, Virginia, home used a combination of Mosaic Tile natural stone Centaur brick as the main tile pattern and an Oracle Braids accent border.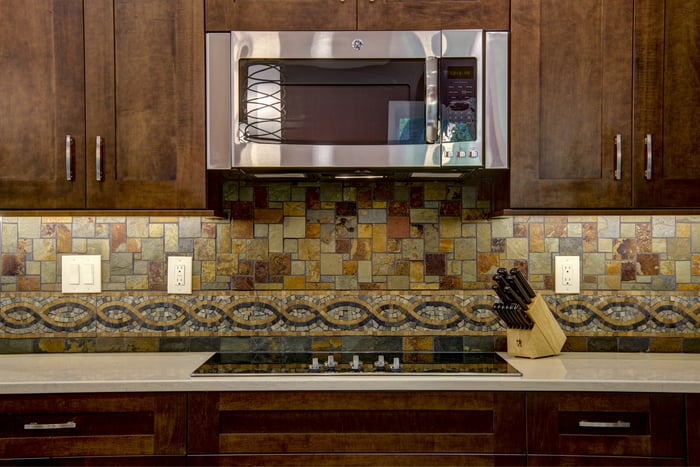 For more inspiration and to find your kitchen backsplash style, check out these 45 Kitchen Backsplashes on HGTV and browse our Ideabook on Houzz.
Interested in learning more about a home remodel of your own? Email MOSS at Hello@mossbuildinganddesign.com or call us at 703.961.7707.