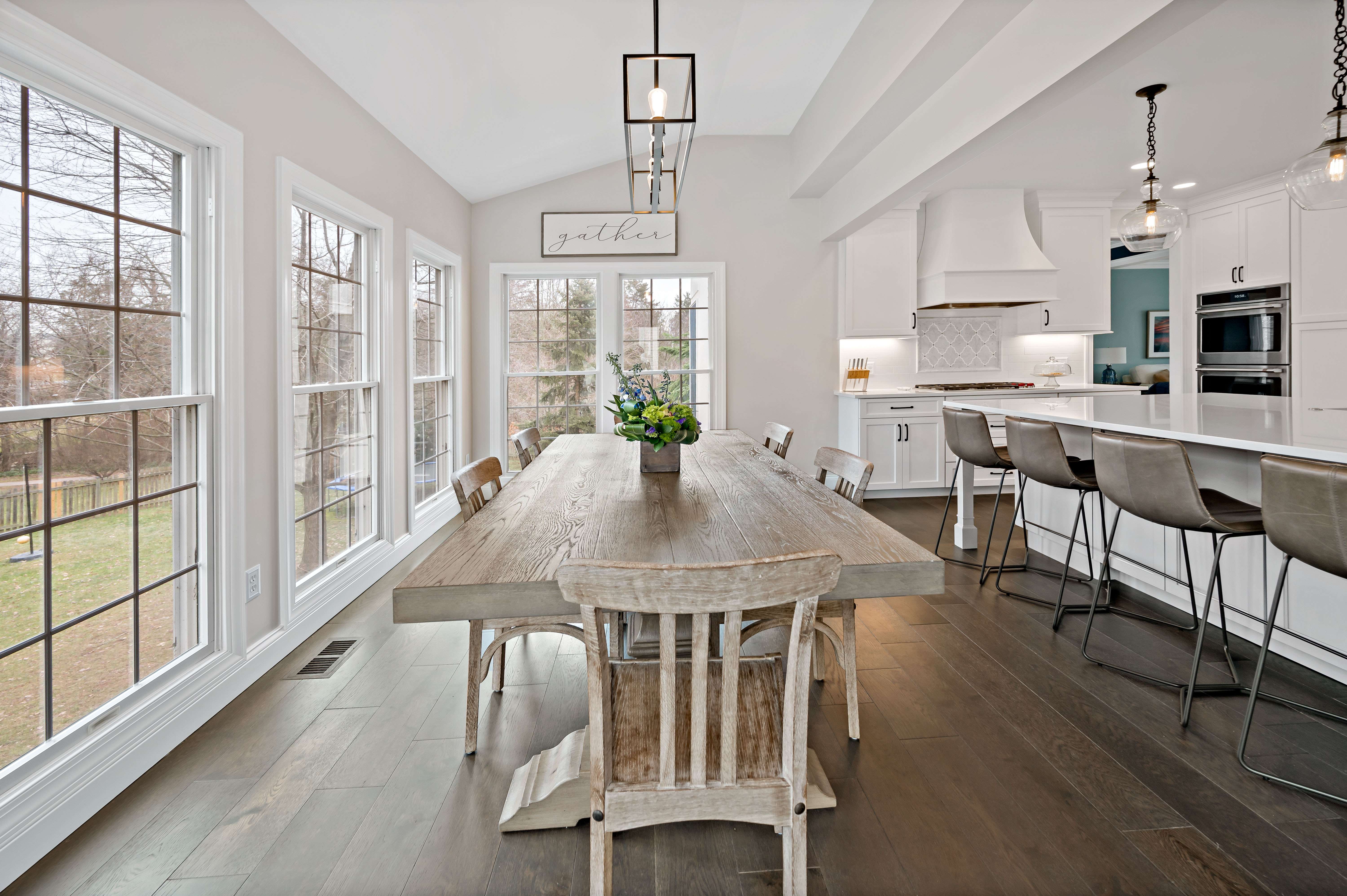 Flooring options with today's remodels have come a long way from traditional standards. Hardwood and carpet are still popular choices for shared living spaces and bedrooms, respectively, and tile remains a solid favorite for bathrooms, laundry rooms and kitchens (where water is more present), but now there are even more engineered options for flooring that are both cost effective and durable. The evolution of luxury vinyl tile (LVT), which is most definitely NOT laminate, has rapidly become an exciting choice for heavily used mudrooms, basements, and family rooms because not only is it beneficial to your wallet and long-lasting, but it also comes in a range of designs and color choices. Here are a few of our favorite floors that cover the wide range of options available today:
Hardwood: The Gold Standard
Hardwood flooring has been a staple in homes for generations and for good reason. Not only is it gorgeous and durable but it gives a home a certain ambiance of warmth and sophistication. Some of our MOSS Building & Design customers choose to run hardwood throughout the entirety of their homes including stairways, hallways, and kitchens. This home in Ashburn, which had its interior completely transformed by MOSS, included the addition of new hardwood floors in a deep brown, which went with the muted neutral tones of the walls and furniture. By running the hardwood on the entire main floor, including through the kitchen, a certain continuity and flow was achieved.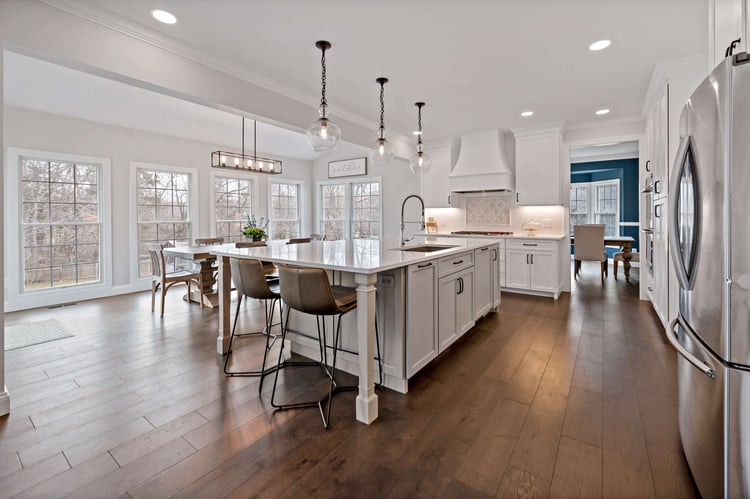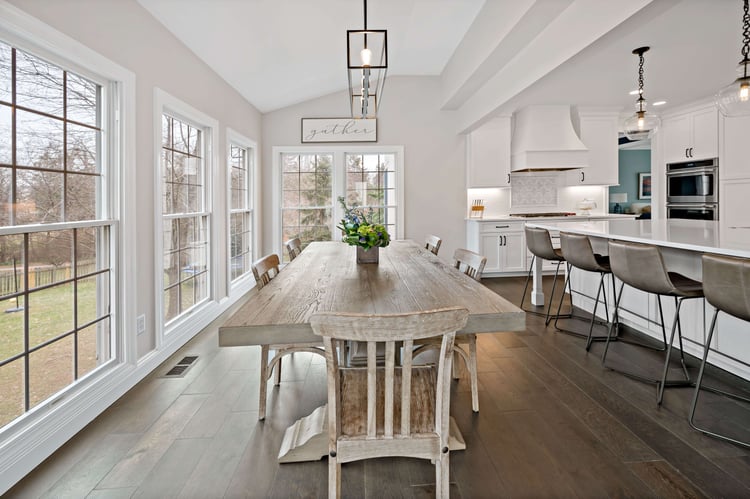 This beautiful historic home in Herndon was built over 100 years ago, with the original heart pine flooring still intact. Our customer desperately wanted to maintain the look and feel but was discouraged by a different contractor that matching modern day flooring would be too difficult. Not a company to back down from a challenge, MOSS was able to find flooring that was remarkably similar and stain it to match with the newly opened up kitchen and dining room space.
Luxury Vinyl Tile: Is It Hardwood or Is It Not?
Luxury Vinyl Tile, or LVT for short, is fast becoming a "go to" choice for busy families who want the look and feel of hardwood but appreciate the lower cost of the trendy flooring. In addition, LVT is incredibly durable, and can withstand wear and tear – which includes the threat of water damage, of which there is none. We love the look in this Alexandria home, where LVT was laid throughout the entire new addition except for the stairs.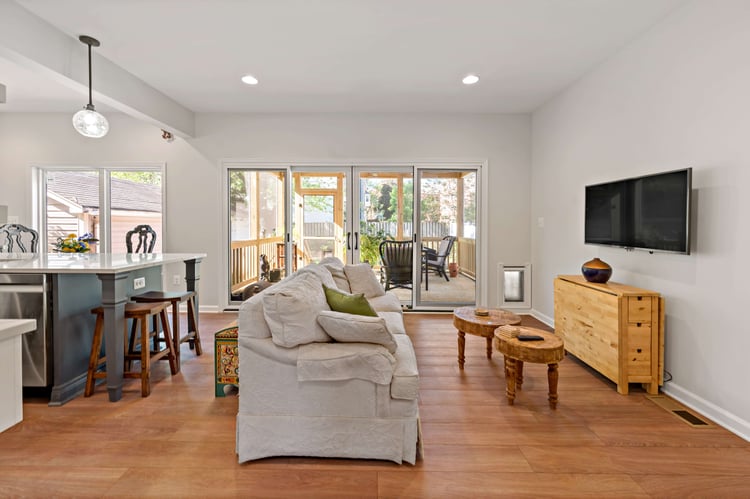 LVT is also an excellent and popular choice for remodeled basements. Gone are the days when carpeting ruled in basements! LVT makes for a perfect complement to those who want a basement that is both high end but also family friendly. The look of it in this Vienna basement is perfection.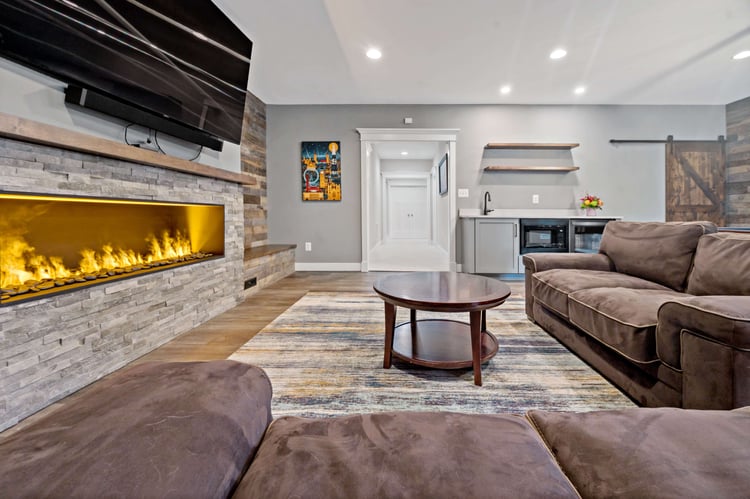 Tile: Perfect for Bathrooms & Laundry Rooms
Tile flooring has long been a safe choice for areas in a home that are around a lot of water, as it won't sustain damage like hardwood or carpeting might. Today's tile choices are broad, ranging in style and design across the board. Here's a beautiful tile showcased in this Ashburn master bathroom remodel: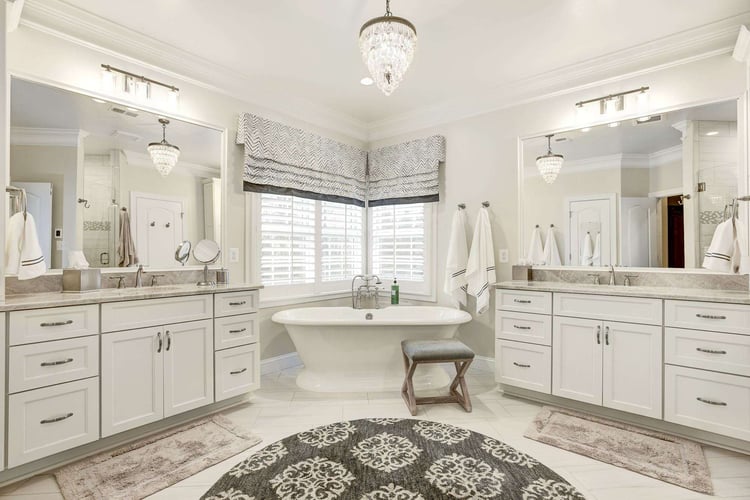 Tile is also useful in laundry rooms or mud rooms, where it can be easily cleaned of dirt and debris. Here are two of our more recent remodels that feature tile in those spaces: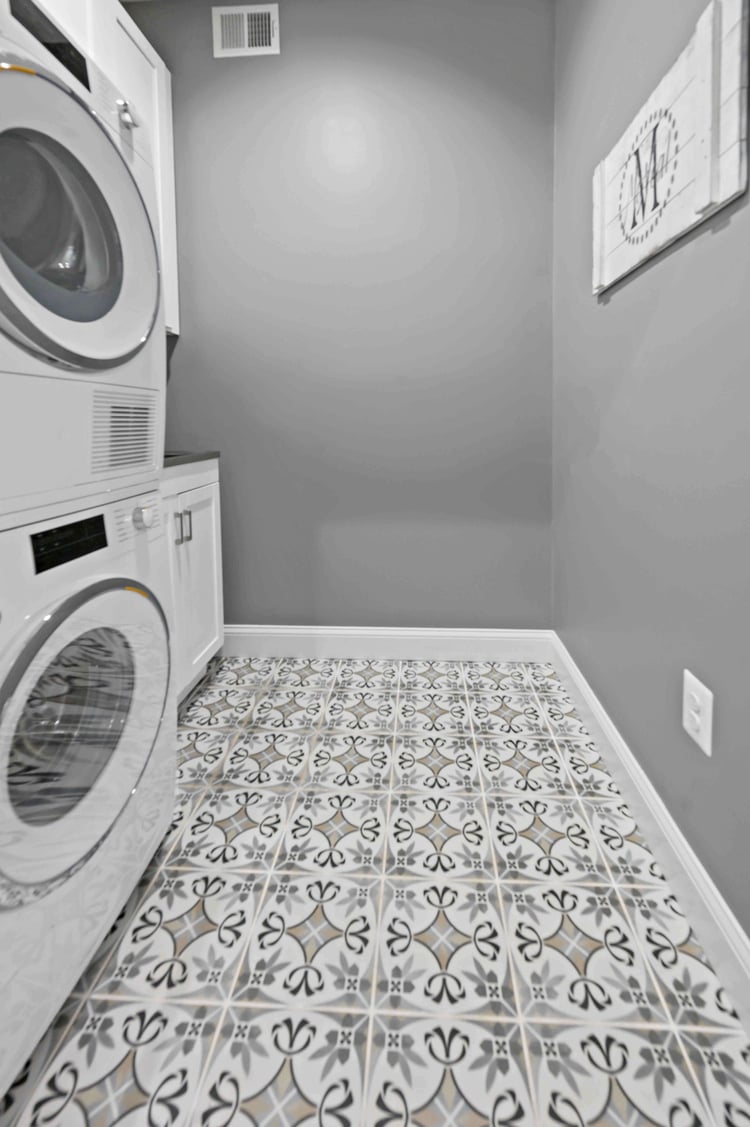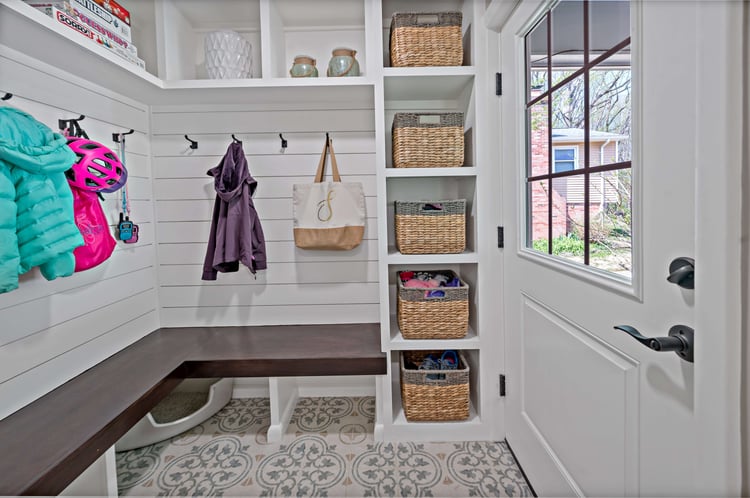 Carpet: So The Mornings Aren't A Shock to Your Feet!
Ah, carpet. The gold standard – who doesn't love shag? Okay, we're joking, carpeting has actually come a long way from the past. Nowadays, carpet comes in a variety of plush levels plus modern technology has made carpeting almost stain-proof, which is helpful when in a child's room! The carpeting that was laid in these bedrooms in a recent Arlington second story addition is incredibly cozy and comfortable and would be the perfect landing for a pair of feet in the morning.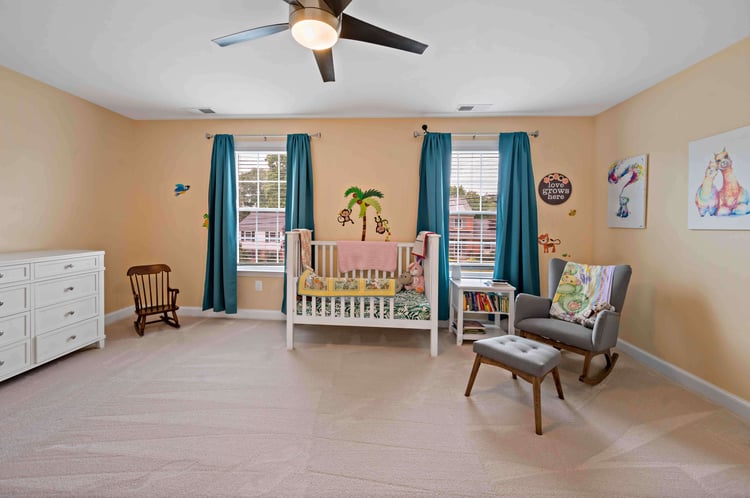 Flooring is a big decision when it comes to a remodel and selecting what you'd like can feel overwhelming, especially in today's marketplace with such a broad number of offerings. Working with our designers to choose the best flooring for your design and budget, though, will help you find the perfect choice for your remodeled space(s).