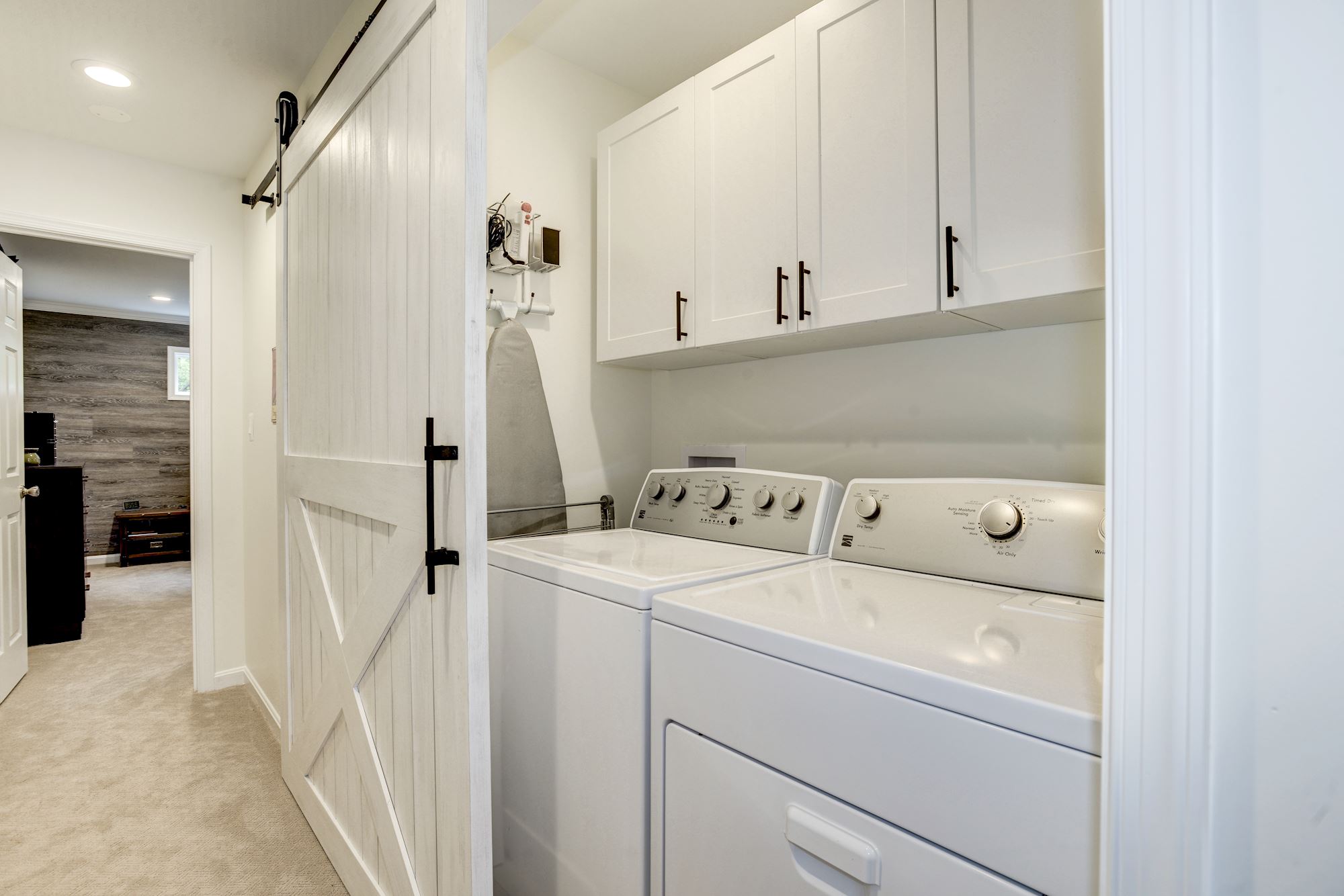 Much like unloading the dishwasher, doing the laundry is a non-stop, on-going part of housework. Whether you or someone in your family is in charge, it's nice to have some sort of organization to make the laundry process, if not less cumbersome, at least a bit more streamlined. Even if your laundry area is tucked into a corner of your basement (versus on the same level as your bedrooms, which we call "winning"), there are countless ideas and storage options on the open market to make your laundry process easier. Here are a few of our favorite MOSS laundry room remodels that remind us that even though laundry might not be your favorite chore, it can be one that is able to be done with a touch of design and thoughtfulness:
All Hail the Laundry Chute
Most homes built over the last 20-30 years were not built with a laundry chute – we often question why! The laundry chute makes for less hauling of laundry down the stairs, and, it's a lot of fun to use. This Oakton homeowner had one installed for this very reason, with the laundry coming from the second floor to the main level laundry/mud room into a cabinet. Convenient for anyone walking into the home to throw a load in (we'll check with the homeowner on that one), but also hidden from general view (and off the ground so tripping won't occur). We also love the cabinetry to hold all manners of detergent, dryer sheets, and much more. A final nod to this room is the organization for keys, purses and bags when entering the home – no more cluttering up the kitchen counters.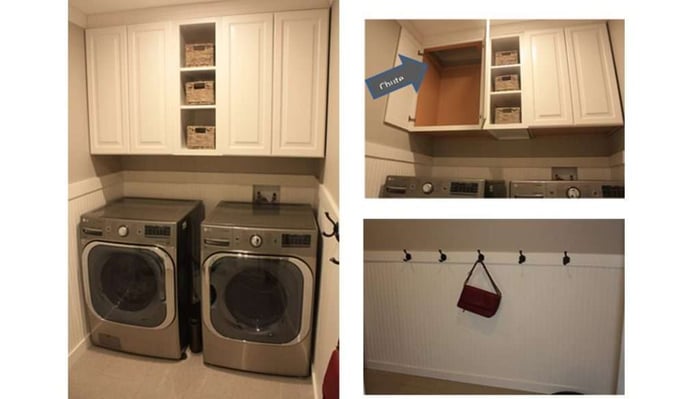 Utility Sink Provides Additional Workspace
Until you haven't had a utility sink near your washer and dryer, you don't really miss it. We love the organization of this laundry room and mud room – not only is it incredibly attractive for a space to do the washing and drying, as well as to store items for said laundry, having a utility sink allows for any pre-washing to occur (and also serve as a place to clean off mud-crusted shoes that kids might walk in with, for example). Storage above all the elements can hold cleaning materials as well as extra linens and storage containers for bleach and other seldom used items (better yet, they can be stored high up and away from spots where smaller hands might be able to reach them). This Springfield remodel is a prime example of an ideal space for the endless repetition of laundry duty!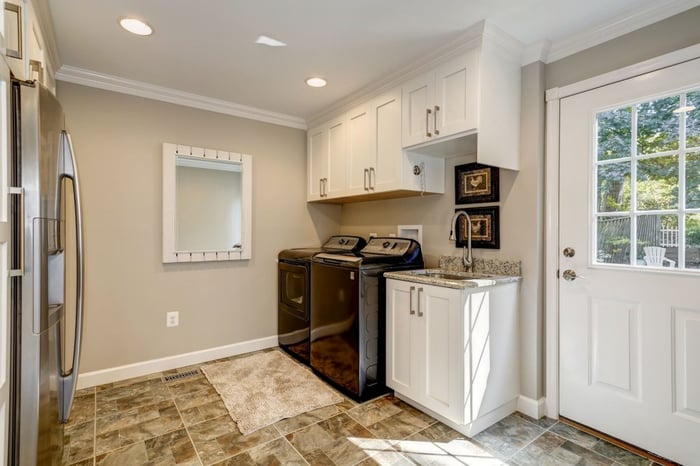 Using The Space You Have Wisely
Perhaps the most convenient space for your laundry area is relatively short on square footage. Check out what this MOSS customer did in their Annandale home remodel. The washer and dryer (and upper cabinetry) are positioned next to another storage area/closet. A sliding barn door (very on trend these days) is able to move back and forth between the two – creating a private space but also recognizing that said space is of the premium. It's a touch of design that is a brilliant way to making this laundry area one to truly behold.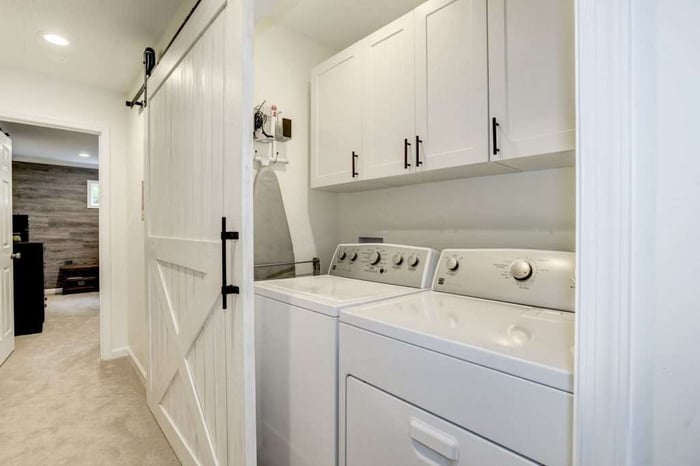 To Laundry...Or Not
Some days and weeks the idea of tackling the laundry piles seems overwhelming, especially as the months of our extra time at home continue to tick on. Maybe it's time to take a break for a while and outsource your laundry, and while you're doing that, enlist MOSS to come in, redesign, and remodel your laundry room to one where storage options are a highlight, the space is bright and welcoming, and you find that you don't mind the chore quite as much as before. Contact MOSS at Hello@MossBuildingAndDesign.com or at 703.961.7707 for a free estimate.