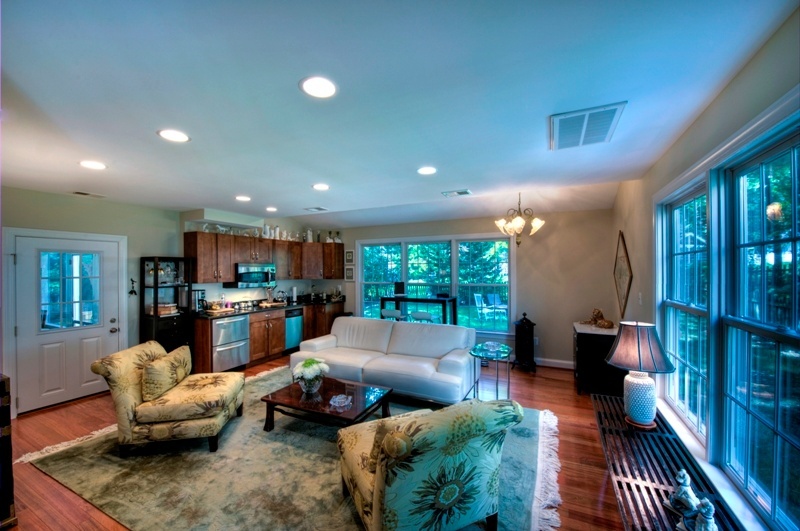 A custom home addition is all about what you want and need. A vision board of Houzz and Pinterest pins is a great place to gather the style inspiration, but think about your true end goal for the project. What is your family dynamic like? What features are going to improve the quality of your life in your home?
Moss Building & Design details some of the most popular home addition options, according to Houzz and our personal project portfolio. Check it out below!
A luxury Northern Virginia addition.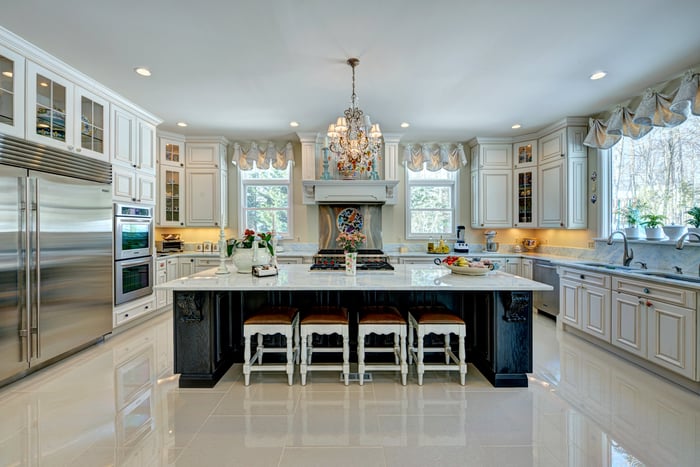 If your tastes err on the side of luxury, Moss Building & Design has you covered. This custom addition with kitchen and bathroom remodel in Fairfax Station, Virginia, reflects a contemporary and elegant blend of interior design.
The classy Mediterranean vibe includes a color palette of green, blue, grey, black, and taupe across all rooms. Accent pieces include crystal chandeliers, thick white curtains, ornate vases and kitchenware, curved furniture, and more. Check out all of the pictures of this project on Houzz.
An in-home oasis.
If you need a little more space for quiet time, think about an in-home oasis (also called a salon) as your home addition. This popular space often includes a couch, set of chairs, and a coffee table adorned with books or magazines for Sunday reading. It's the getaway you never knew you needed!
Check out this enclosed salon in Illinois with a custom plaster ceiling, dark wood floor, gray walls, no television, and a standard fireplace.
A deck extension.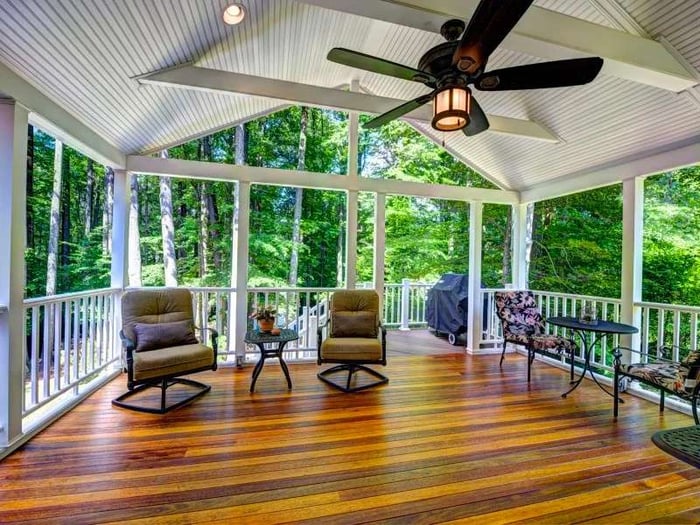 A covered deck is a great way to get on board with this season's hottest trend: bringing the outdoors in (without using plain houseplants). This natural home addition is an easy extension of your space and can include everything from cushioned outdoor seating and tables to a firepit and backyard grill.
Check out this Houzz inspiration from a Moss Building & Design project in Annandale, Virginia.
A bungalow.
So chic! Most people think a bungalow is reserved for island or beach homes, but that's just not the case. You can build a bungalow right in Northern Virginia as a custom home addition project.
Check out this farmhouse chic bungalow in Northern California for design style inspiration. The room includes staple sliding barn doors, cowhide accent chair, woven blinds, statement paintings of nature, and more.
An in-law suite.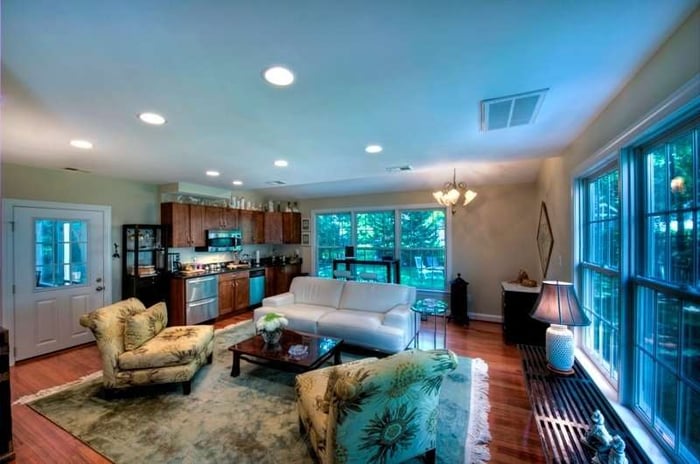 Up your guest bedroom game with an in-law suite. This type of custom addition gives visitors their own bedroom and bathroom within the same square footage as your home.
For design style inspiration, check out this remodel in Fairfax, Virginia, that was done by MOSS. The project includes classic interior design with an open concept floor plan, floral chairs, and dark kitchenette cabinets.
A wine cellar.
Whether you're a pinot grigio connoisseur or a moscato lover, a wine cellar is the perfect custom addition to your home. For inspiration, this wine cellar in South Carolina holds thousands of bottles in dark oak cabinetry and includes a traditional design style color palette of Wenge, Arroyo Red, Delicate Peach, Satchel, and Caramel Apple from Benjamin Moore. The stone walls complete the traditional design look.
Whatever room you're dreaming about or need for the future, Moss Building & Design has you covered. Before calling us, learn a little more about how to plan the perfect home addition remodel.
If you're thinking of committing to a home addition, call Moss Building & Design in Northern Virginia at 703.961.7707 or email us at Hello@mossbuildinganddesign.com.