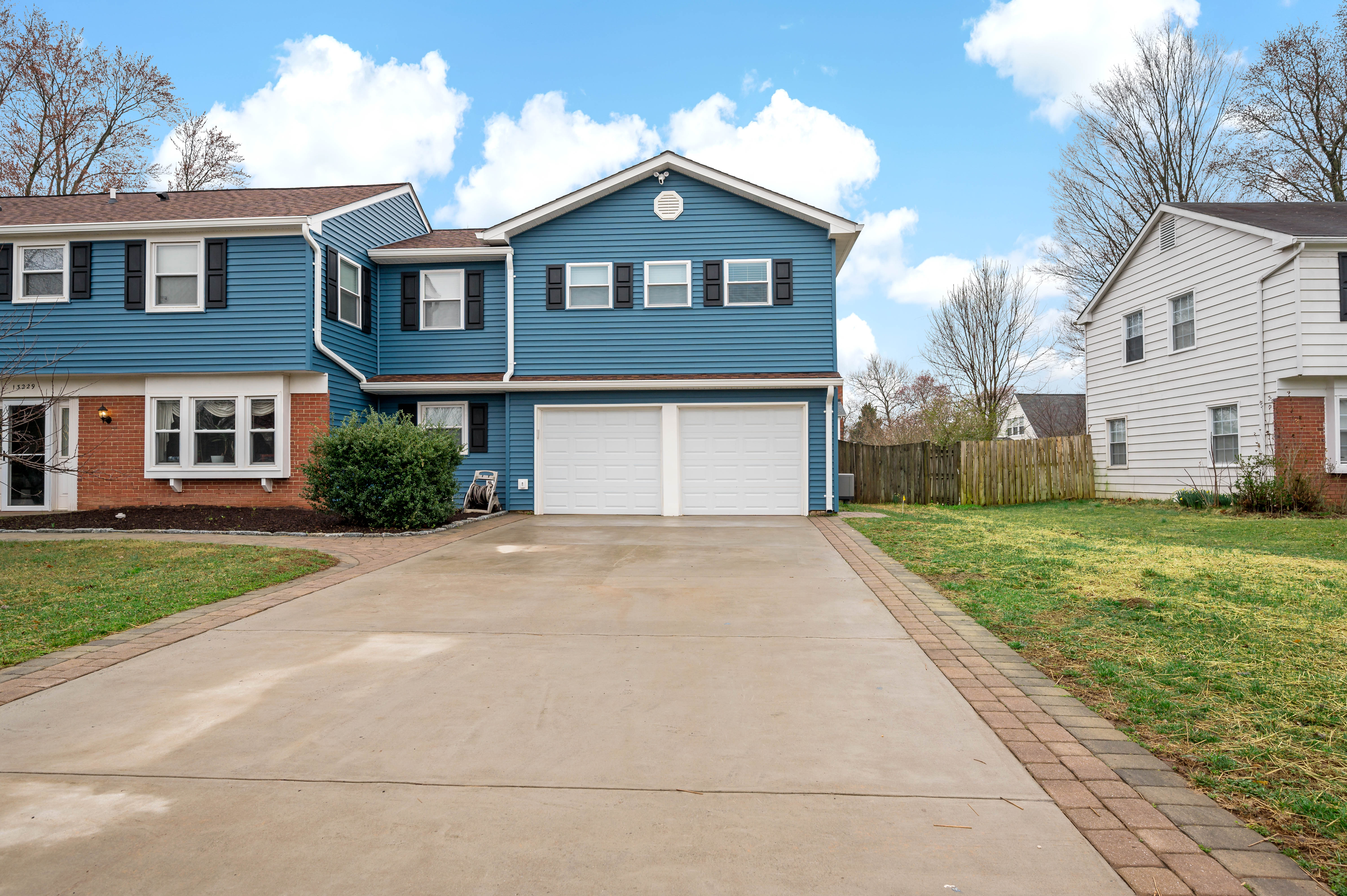 If your home needs a new garage door, you should keep a few things in mind before purchasing. In this article, we'll give you five tips on how to pick the perfect garage door for your home. From style and material to budget and installation, we've got you covered.
Before Defining Your Next Garage Door, You Must Take These Steps
Start by measuring your garage's opening. This will ensure that you purchase a door that is the right size for your home.
You also need to decide on the material that you want your new garage door to be made from. There are various materials, including wood, steel, and aluminum. Choose the material that best serves your necessities without breaking the bank.
Another essential factor to consider is the garage door style you want. There are many styles to choose from, including traditional, contemporary, and carriage-style doors. Again, select the style that best suits your home's overall look.
You also need to decide if you want a manual or automatic garage door opener. Automatic openers are expensive, but they are also much more convenient.
Conduct deep research on the market. Be objective in comparing prices from different companies. Garage doors can be expensive, so getting the best quality of what you'll pay for is crucial.
If a new garage door is your next purchase, there are a few things to clarify with yourself first to choose the perfect one for your home.
#1: What type of material do I need?
So, diving deeper into the above suggestions, let's start with your future garage door material.
Three primary garage door materials are wood, steel, and aluminum. Wood is the most typical one and can give your home a more classic look.
Steel is more durable and requires less maintenance than wood doors, but they can be prone to rust. Aluminum doors are lightweight and won't rust, but they may dent more quickly than other materials.
Moreover, you might need to consider the insulation of the door. If you live in a colder climate, you may want to invest in a doorway with better insulation to keep your garage warm. In hotter weather, insulation will help keep your garage cooler.
You can also use roofing materials to create a durable and attractive cover for your garage door.
Measure its dimensions and purchase enough material to cover it. You can choose from various roofing materials, such as asphalt shingles, metal panels, or rubber sheets.

Cut the roofing material to size using a circular saw or a utility knife.

Attach the roofing material to the garage door using nails or adhesive. You may need a hammer or a power drill to drive the nails or apply the adhesive.

Install flashing or trim along the edges to protect against leaks and to give the garage door a finished look.

Close any gaps or joints between the material and the garage door using a silicone caulk or a sealant designed for roofing.
Another important aspect while choosing your garage door's material is to decide if you want windows in your garage door. Windows can add natural light to your garage and make it appear larger. However, they can also be more expensive and require more maintenance than doors without windows.
#2: What's my overall house style?
This is the most straightforward tip we can provide for you. Match your garage door with your external house decor!
If you purchase a new vase to add to the kitchen, you surely match it with the existing decor. The same tip applies to your outdoor arrangement. A garage door is that big vase.
A carriage-style garage door will be a good choice if you have a traditional-style home. A contemporary garage door will be a better choice if you have a more modern-style home.
#3: What's my budget?
When it comes to garage doors, you get what you pay for. That doesn't mean that the most expensive garage door is the best choice for your home. You can find remarkable wooden garage doors for a very convenient price. It all depends on your budget limits.
A few things will impact the price of a garage door. The first is the material. Regardless of its benefits and drawbacks, prices are highly influenced by a garage door's material.
The second thing to think about is the door's dimensions. Garage doors come in various sizes, so measuring your opening before purchasing is essential.
Once you've considered all of these factors, you should be able to find a garage door that fits your budget and your needs.
#4: What security needs do I have?
One of the most fundamental things to check the box when picking a garage door is your security needs. There are various models of garage doors on the market, each with its security features.
Some garage doors have built-in security features, such as deadbolts or security cameras. Other doors are made of materials that are more difficult to break through.
Rethink your security needs before making your final decision. If you live in a safe community, you may not need as many security features.
It is also noteworthy to think about who will have access to your garage. When living with young adults or children, you may want to choose a door that is difficult for them to open. If you own pets, you may need to opt for a door they cannot break through.
#5: Who can support my garage door installment?
Rest assured that you cannot do it independently, especially if you have no previous experience in such work. So, you'll indeed have some research on the market and call a professional garage door company.
First, you want to ensure that the company is reputable and has a good track record.
Second, pay attention and double-check. Once you've found a company you're happy with, they'll send someone out to install your new garage door. Although they might be highly reputable, it's still a good idea to check and ensure everything is working correctly before leaving.
Conclusion
A garage door is a significant asset, so it's essential to pick the perfect one for your home. With these five questions to deal with before a final acquisition, we hope we've eased the process of finding the most suitable garage door for your needs. If you take your time and research, you're sure to find a great garage door that will serve you well for years.