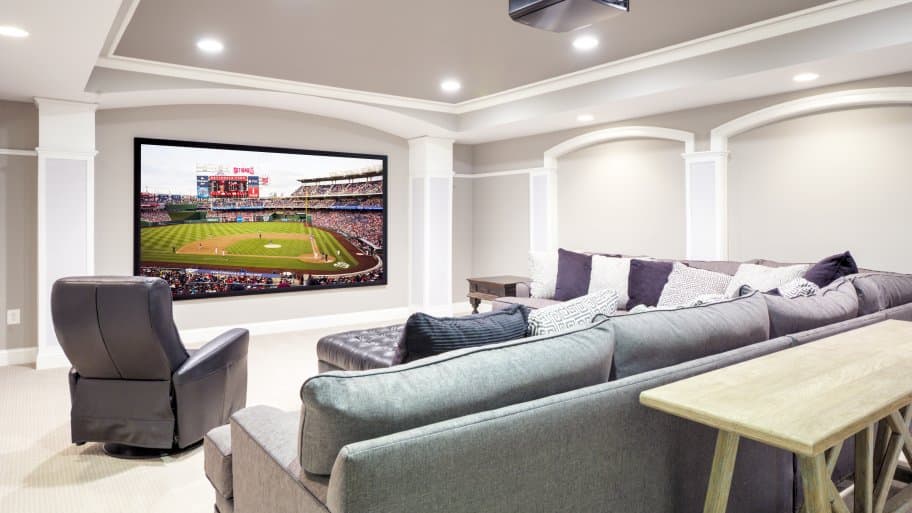 Your basement is just waiting to be transformed into a beautiful, useful living space.
Before you bump out your kitchen or add a third floor to your home, take into consideration the spaces in your home that are currently under-utilized. A room commonly overlooked is the basement. If your basement is unfinished, you aren't taking advantage of all the space your home has to offer. The basement space is already there, so you should make it functional with a basement remodel.
Basement Renovations are Cost Effective
Renovating your basement is cost effective and a great way to add livable space to your home. Basements have the best value per square foot because the structure, or footprint, is already in place. Remodeling your basement also won't interfere with your day-to-day life. Unlike other remodeling options, there's no roof to remove, and you can live in your home with minimal inconveniences during the project. Before you remodel your basement, you should consider not only how you want to use your space now, but also how you will use it in years to come. You will find that your basement uses will change over time, especially if you have children. When your children are young, it may be used as a play area. But as they age, you may want to create a family space for socializing or create room for an extra room for one of your children.
Here are six great ideas to consider when remodeling your basement space:
1. Kids Play Area