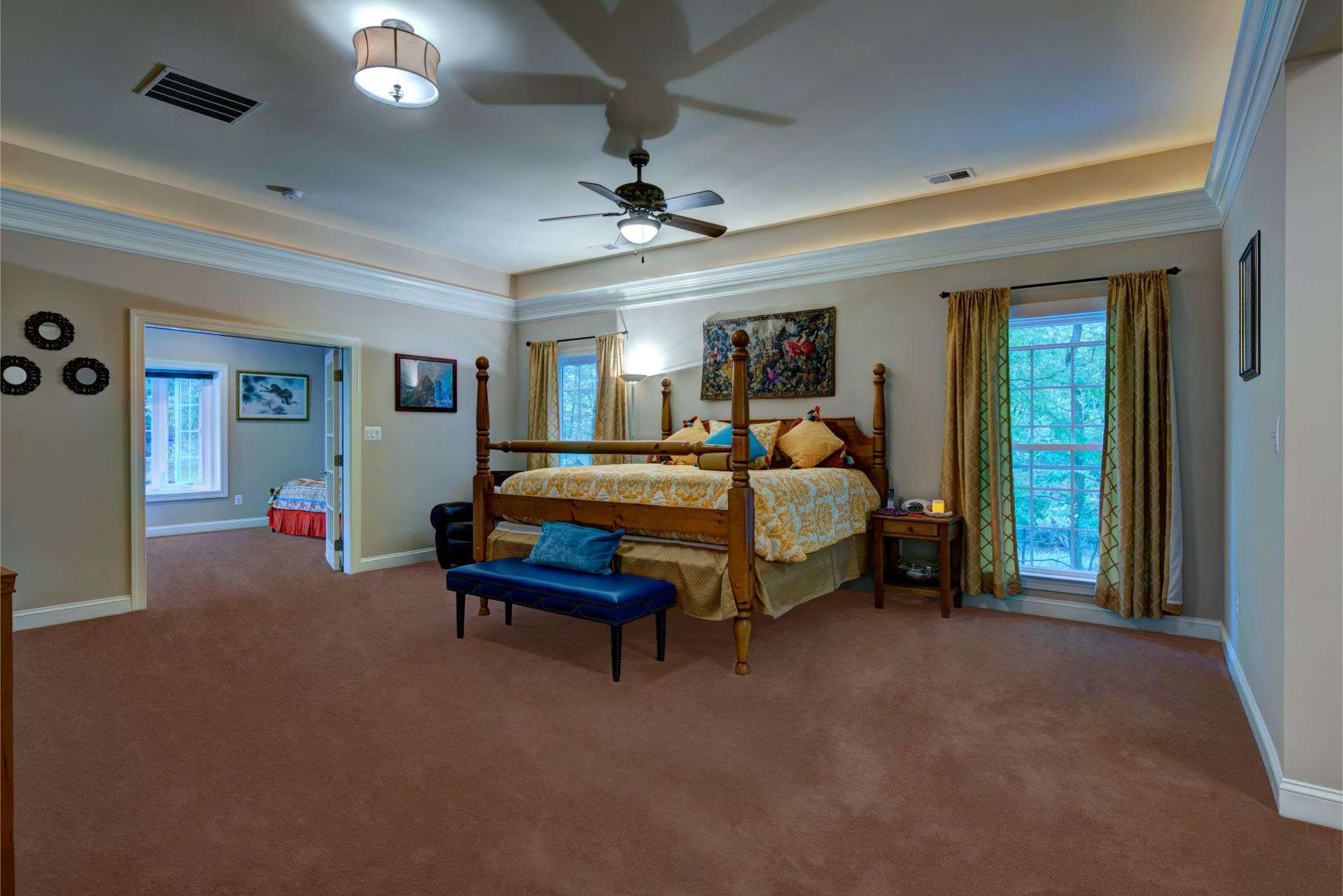 Custom home additions offer a special room that you can turn into whatever you want. Whether it's a work-from-home office, a yoga sanctuary, a rentable bedroom, or a huge playroom, a home addition is a great decision for your home. The space also adds market value to your home, as long as you use a reputable contractor to do the project right.
Check out these unique custom home addition ideas from around the United States that ooze luxury, tasteful interior design, and fresh ideas. Get your home design inspiration on!
If you're looking for a dual space for family and friends, check out this inspirational home with a traditional design style in Oak Hill.
This MOSS custom home addition has coffered ceilings, custom trim work, and durable hardwood floors to complete the versatility of this space.
It also includes gorgeous paint that made all the difference. The walls are Benjamin Moore Aura Matte, Stone House 1039. The wood trim, including the wood on the ceiling, is Benjamin Moore Regal Select Semi Gloss, Simply White OC-117. The ceiling dry wall is Benjamin Moore Waterborne Ceiling Ultra Flat, AF-45 Collectors Item.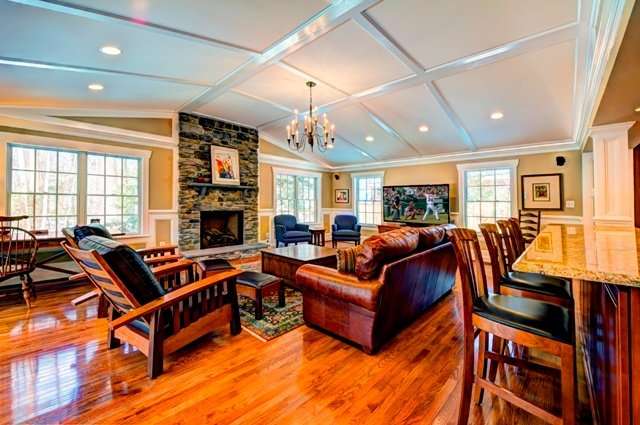 This 1919 bungalow, according to Houzz, "was lovingly taken care of but just needed a few things to make it complete." The owner was an avid gardener that wanted a home for their plants during the winter season. This potting room, a custom home addition designed by Meriwether Inc of Edina, Minnesota, is just off the dining room and doubles as a mudroom.
A master bedroom suite in Oakton, Virginia
If you're looking to up your sleep game, consider a grander bedroom suite like this mid-sized master bedroom by Moss Building & Design of Chantilly, Virginia, that incorporates traditional interior design style with carpet and beige walls. A large walk-in closet, lounge area, and custom built-ins make this master suite a perfect in-home oasis.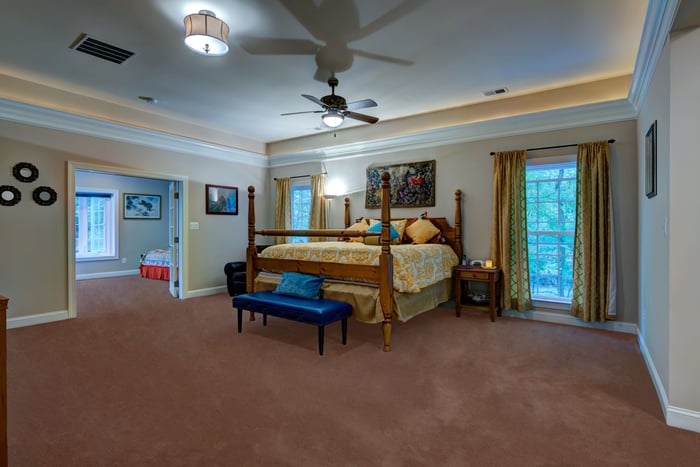 Done by Howell Custom Building Group of Lawrence, Massachusetts, this breakfast room "addition gives personality and a unique feel to a traditional spec built home," according to Houzz.
The vaulted ceiling is lined in douglas fir and topped with a cupola to round out the "light, airy feeling to the space." The home's original walls were removed to create an open floor plan that incorporated this luxurious breakfast space.
Take inspiration for your dream entertainment addition with this futuristic room done by Realty Restoration LLC of Austin. This large, timeless open floor plan includes a medium-tone wood-floor game room remodel, complete with a pitched ceiling, wall-mounted television set, and futuristic calico and teal walls from Sherwin-Williams Paints.
This ideal trophy room was done by Porter Construction LLC of Wilmington, Delaware. Hunters and sports fanatics alike can take inspiration from this 23-square-foot timeless living room and library remodel near Philadelphia.
The home addition is complete with a standard fireplace, built-in painted cabinets, display case, and a pendant light by The Urban Electric Co. of Charleston, South Carolina.
Whether you need a space for family and friends or trophies and entertainment, home additions provide the perfect solution.
If you're thinking of committing to a custom home addition, call Moss Building & Design in Northern Virginia at 703.961.7707 or email us at Hello@mossbuildinganddesign.com.