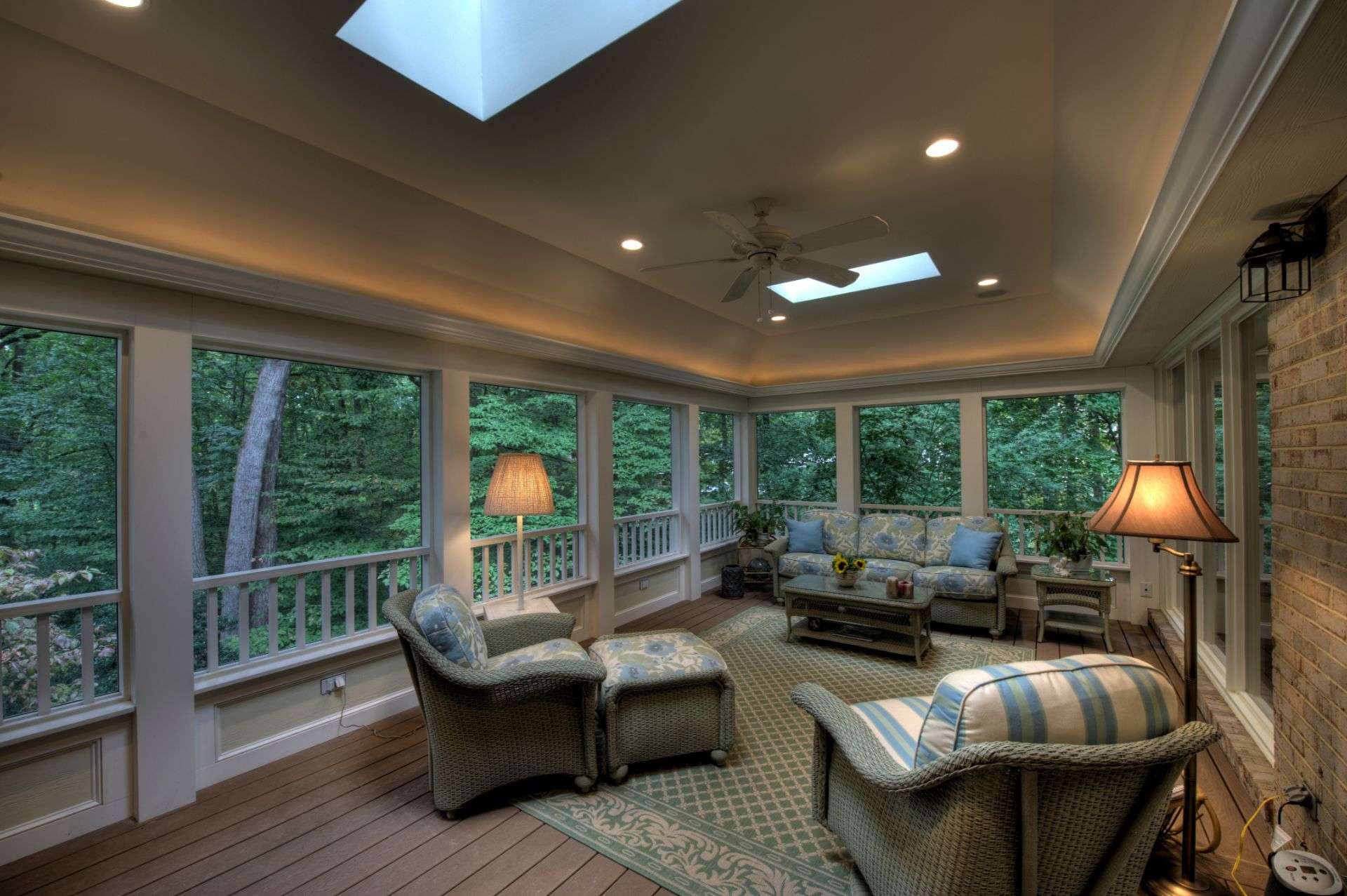 If you're teetering on getting a custom home addition, we say go for it!

Moss Building & Design has years of experience with this type of project, and we see the benefits every time. Families are happier with the extra space, and homes look more beautiful than they already were.
If you need a few more reasons to jump on a home addition, check out our comprehensive list below:

It offers a special room.
Bedrooms are made for sleeping, while kitchens are made for cooking. Dining rooms are made for eating, and family rooms are made for entertaining and making memories with your loved ones.

What exactly is a home addition for? Whatever you want!
A custom home addition that's available during all seasons offers the benefit of a necessary, customizable space. Do you need a work-from-home office? Do you want a yoga sanctuary? Does your growing family require a bigger playroom or extra bedroom?
This extra square footage is the perfect way to specialize a room in your home for whatever you need without purchasing a brand-new home.
You avoid the fuss of a new home.
Like we mentioned before, an all-season custom home addition gives you extra space without packing up and moving into a brand-new home. Prior to even moving, you have to research which models fit your lifestyle, organize your finances for a down payment, and find a new school or job that's closer to your new place.
It's all too stressful! A custom home addition is a great alternative. It's an alternative solution that offers the same benefits.
Home additions can be an extra source of income.
If you have a beautiful extra space, rent it out! Travel companies like Airbnb and HomeAway are taking off, because people around the world are looking for ways to save money when taking a vacation. That means travelers are ditching hotels for hostels and rentable homes.

Get in on the travel trend by listing your custom home addition as a rentable property. It becomes an extra source of income for your family, so you can take a vacation next time!
Custom home additions add value.
It's no secret that your home is a financial asset that typically appreciates over time. However, it's a little known fact that custom home additions add value to this long-term investment.
Some future homebuyers want more bedrooms and bathrooms, a larger kitchen, and/or an additional sun or mudroom — anything that qualifies as usable space. This can drive up the market value of your home (if you use a reputable contractor and do the project right) when you're ready to sell.
It adds a little luxury.
Are you ready to splurge? Home additions don't always have to be practical. Install a hot tub in your bathroom or a walk-out bar or at-home movie theater in your basement. Add a screened-in porch or a sunroom for a better outdoor view when sipping steaming coffee on a Sunday.

These additions aren't necessary, but they do make life a little better — and definitely more luxurious.
Whether you need the space or you want a little piece of luxury in your home, additions are the way to go. You don't have to pack up your life and move (saving you time and stress), and you add market value to your home. Prior to selling, this space can make a little extra income for you if you choose to rent it out.
If you're thinking of committing to a home addition, call Moss Building & Design at 703.961.7707 or email us at Hello@mossbuildinganddesign.com.