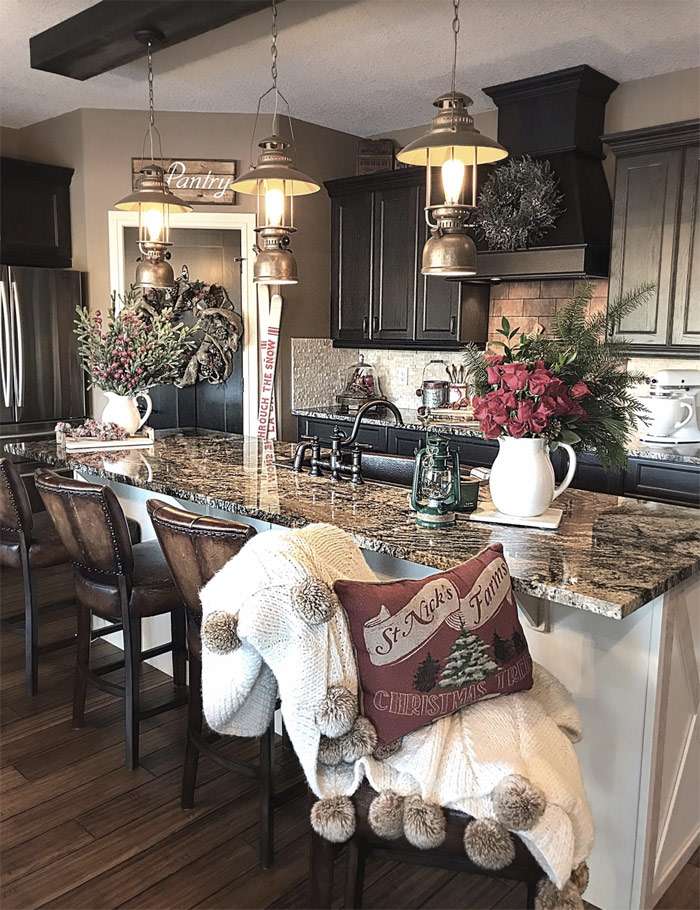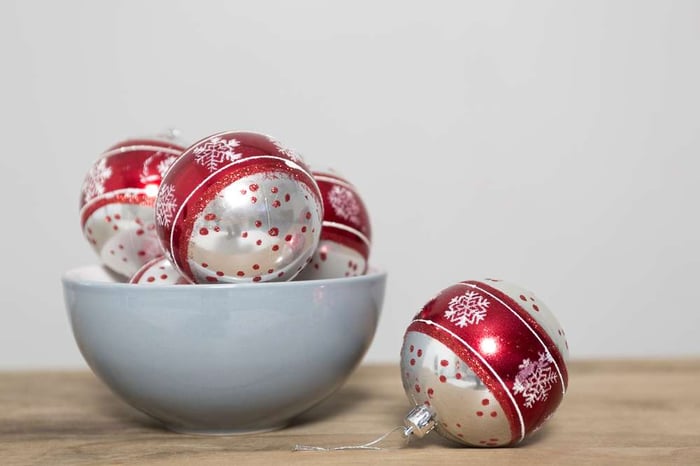 The holidays are the perfect opportunity to decorate your home! Good decorations spread warmth and feelings of joy and make your home feel like the place to be during the holidays. Decorating is fun and challenging, so here's what you need to know to decorate your home this holiday season.

Fill The House With Light
The holidays coincide with a lot of natural darkness inside and outside the home. The days are short at this time of year, and winter is just too cold. When guests come, lights make your home feel more welcoming. Decorate your home with light during the holidays!
Place candles on surfaces like tables, counters, and the mantel. If you're worried about fire hazards, use battery-powered candles. They're very realistic and have a reassuring glow.
String twinkle lights across the mantel, over your kitchen cabinets, around the kitchen window, and through the centerpiece on your dining room table. If you're worried about extension cords ruining the effect, buy a battery-powered string of twinkle lights and hide the battery pack.
Keep a fire lit in your fireplace whenever family or friends come over for a holiday celebration. Keep a stack of wood near the fireplace to add to the rustic beauty of your hearth. Invest in a tabletop candelabra for your dining room table centerpiece, or place a candelabra on your mantel.
Add Touches Of Greenery
At this wintery time of year, many homeowners decorate their house with touches of greenery. Wind live or artificial greenery around your staircase railing, doorways, windows, over the mantel, and in your dining room centerpiece.
Keep all greenery away from open flames. This is especially important around the mantel and any candles that you light in your home.
Decorate Your Home With Winter Weather Squash
Squash is a very popular fall decoration, but it's a winter decoration as well. Look for squash that's green, white, and other cool winter colors. White pumpkins, in particular, are a symbol of the season and can be combined with other symbols of nature like red berries, holly, and greenery. Use squash as a focal point in rooms like your kitchen or other gathering spaces.
Hang Laurel Leaf Garland
Clip laurel leaves and dry them in your garage or on a craft table. Once they're dry, paint them with gold spray paint and string them together to form a garland. Golden laurel leaf garland decorates your coffee table, end tables, and the spaces over windows and entryways. Gold spray paint gives laurel leaves a festive look that you'll love.
Use Holiday Floral Arrangements
Holiday floral arrangements are the perfect addition to any gathering spaces for guests during a holiday celebration. Live flowers are best because of their fragrance and beauty.
Place floral arrangements in the center of your dining room table or on the mantel. Keep the flowers properly watered to ensure that they look their best for guests. Replace or get rid of the flowers as soon as they wilt.
Force Holiday Bulb Flowers
The holidays are a time when many flowers won't grow in the garden. However, bulbs grow indoors in humid, warm environments like the bathroom. Put bulb flowers like paperwhites in a pot, and then place the pot in a sunny location like a windowsill. Paperwhites and other bulb flowers make your bathroom look festive and joyful over the holidays.
Place Stained Glass In Your Windows
Stained glass is festive and has a sacred quality that's perfect for holiday celebrations. Place stained glass in windows that get a lot of light. Stained glass bounces light around your room and make your home more festive.
Avoid placing stained glass in windows that are dark (namely, windows with a northern or eastern exposure). Stained glass is less effective in dark windows and also blocks natural light in rooms that need it badly.
Remodel
Now's the time of year to repaint walls, refinish cabinets, and brighten your home for festivities. If you're ready to begin a home remodel project, contact Moss Building & Design at 703-961-7707 or email us at Hello@MossBuildingandDesign.com.