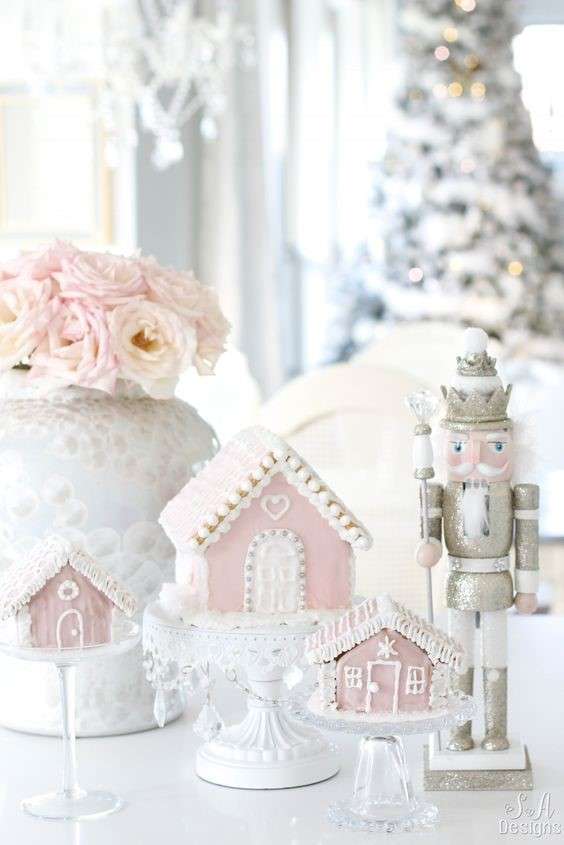 Christmas is my favorite time of the year. The seasonal designs and decorations on everything from Starbucks cups to the grocery store shelves always put me in the holiday spirit. Read on for design inspiration that will have you singing "Jingle Bells" in no time.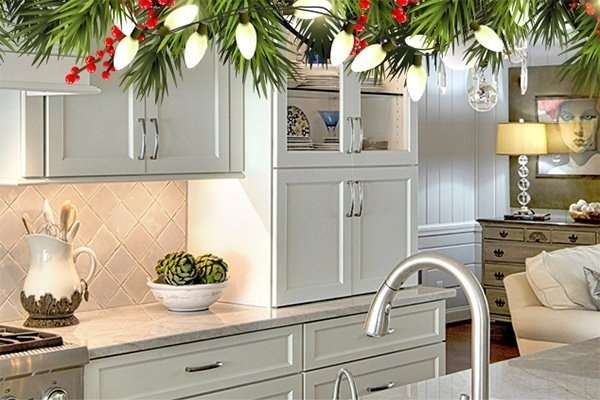 Perfect Your Gathering Space
The summer and early fall are great times to kick off small renovation projects to get your home ready for holiday hosting. Our blog on living room renovations gives great tips on how to upgrade your gathering space. If it's too late to get started on a large project, ensure smaller honey-do items are taken care of before guests arrive.
Fix baseboard nicks, patch holes in the drywall, change light bulbs, and fix any cracks on the outdoor steps or walkways before the holidays. This ensures that guests see your home in all its glory. If you need help, give us a call and we can send a MOSS handyman to your home to complete those tasks.
Decorate The Mantel
Almost all my decorations center around the fireplace this season. I like to spruce up the mantel with pre-lit faux evergreens that are battery-operated. These are super easy to turn on and off when we want to light up the space. I also hang our stockings from decorative stocking holders that double as weights to hold the garland decoration down.
If your fireplace needs a little extra TLC, we can help. Many of our Northern Virginia renovations feature upgrades to fireplaces and mantels. A red brick hearth can quickly be updated to a more modern look by painting it white.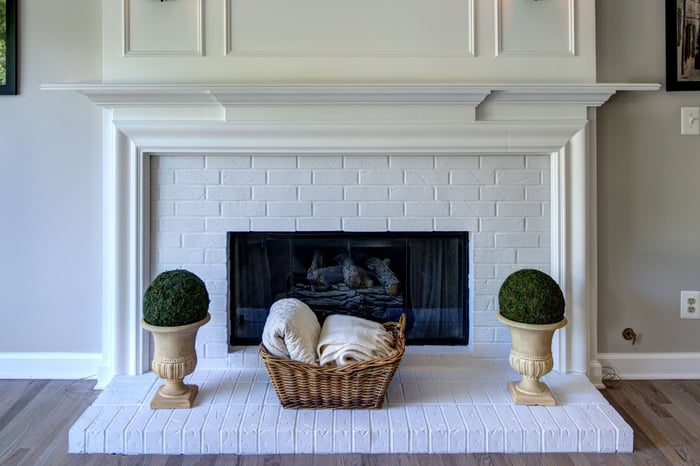 Stone masonry paired with a textured wood mantel is a popular renovation choice if you want a complete overhaul of the living room fireplace. For simple decorative upgrades, Ballard Designs online store (and its Tysons Corner mall location) have great pieces to help any hearth look fresh for the season.
Make The Porch Festive
I love all the holiday ideas for porch decorations on Pinterest. Typically, though, I stick to a simple wreath and these pre-lit indoor/outdoor trees from Improvements. The trees are great because they're easy to set up and battery-operated with a timer, so I can schedule them to go on and off when I want.
Don't forget to switch out the welcome mat to something more festive this season, too. I have this snowman one from Crate and Barrel. Make sure all the outdoor lights and lanterns have new bulbs that shine bright all night.
Switch Out Paintings & Wall Decor
Look no further for interior design inspiration than your own walls. Instead of storing a ton of knickknack decorations in the attic all year, I have a few larger pieces that I like to hang around the house.
Since nails and picture hangers are already in the walls holding up various family photos and paintings throughout the year, it's easy to switch out what's already there with something more seasonal for a month or two. Wayfair is stocked with adorable canvas wall art pieces that feature snowmen, Christmas trucks, deer, and holiday messages.
Make it easy on yourself and buy a few staples that can be stored in the hallway closet for simple decorating next year.
Dining Table Flair
Design inspiration is ever-present when it comes to dining room table holiday flair. In my home, I update my dining room table runner to a red flannel one. Closer to Christmas, I get a nice evergreen centerpiece. Getting a real one helps me infuse my home with a fresh pine smell without having to invest time and frustration in a real tree. (We love the ease of artificial pre-lit trees.)
Something I've seen as an interior design trend this season are rustic birch vases and centerpieces from L.L.Bean. They look great in a kitchen, dining room, or living room with the rustic farmhouse chic look like the Moss Building & Design remodel in Ashburn, Virginia.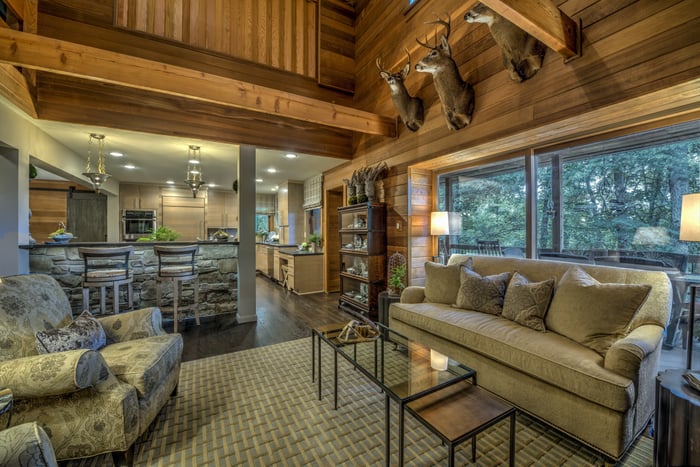 If a kitchen bump-out, new appliances, or other home remodeling tasks are on your wishlist this season, contact us at Hello@mossbuildinganddesign.com.
Don't forget to also give the gift of a Handyman For A Day to that tough-to-buy-for family member or friend. Contact us to learn more at 703.961.7707.