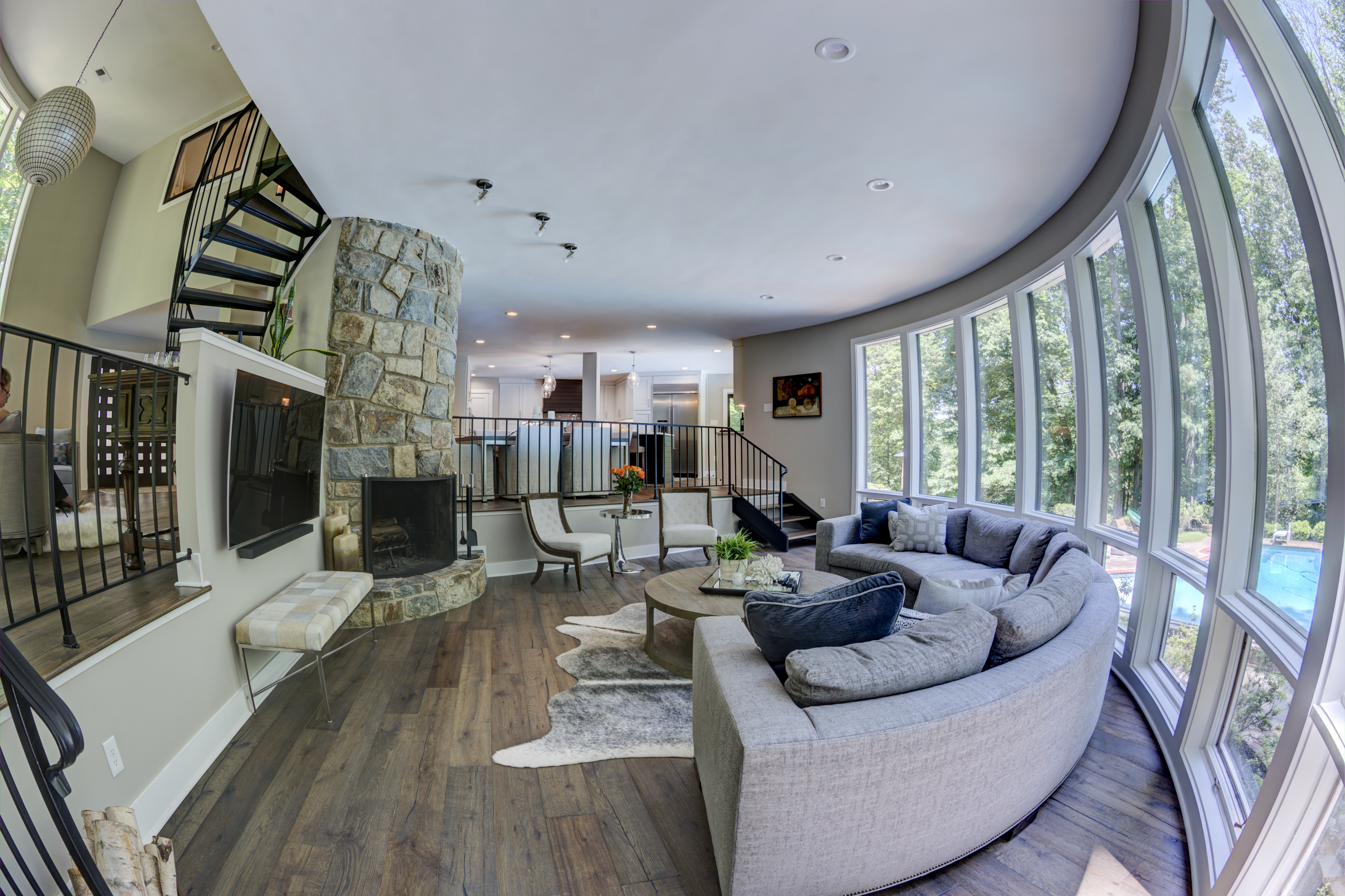 The saying, "you can't go home again" might hold true for some, but, in today's world, it's actually becoming more and more common for multi-generational families. Almost 1 in 5 Americans now live in a multi-generational household – thus coming back to a trend that was more commonplace several generations ago.
Today, Moss Building & Design, Northern Virginia's home remodeling expert, is helping many families remodel their homes to accommodate families of all shapes and sizes, whether that means a home addition of an in-law suite, a main level bump out to create a kitchen renovation and larger gathering space, or updating a bathroom with accessibility for all in mind. Our home additions designers and contractors have identified some of the best home design trends for multi-generational living, which include these and others.
Open Concept Home Additions
Moss Building & Design understands that each family is unique and needs to create spaces that work for each member of the household. With a multi-generational home, having more space to relax and unwind is key – not only in a main gathering area, but also in carved out niches for each generation. We love this great room in a home renovation in Oakton, in which walls were removed to create an open concept kitchen and living area. There's a spot for everyone with additional space for larger family entertaining.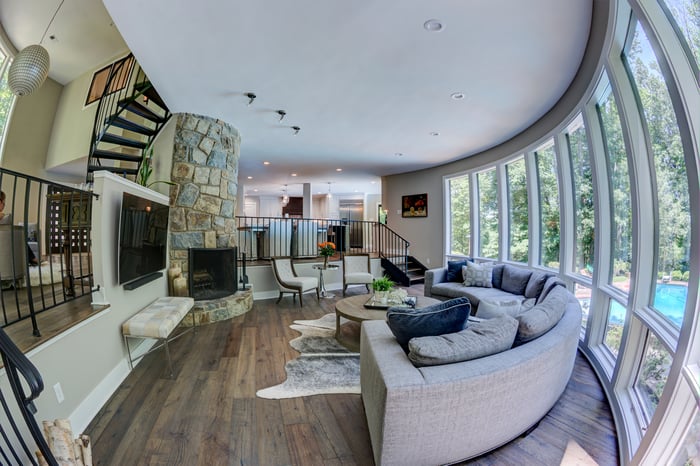 Bathroom Renovation Accessibility
A key component to multi-generational living is remembering that abilities change throughout our lives. An older person cannot access bathroom features as easily as a younger person (and the same can be said of the members of the youngest generation). A bathroom renovation with accessibility in mind is the answer to both. A shower that doesn't require a step up and a bathtub that isn't built too high gives everyone a chance to continue independent access yet with the accommodations necessary. This Fairfax whole home remodel included a "shower room" in which access to the shower was placed directly next to the bathtub. A large doorway and safety bar complete the look – creating a beautiful yet safe bathroom renovation.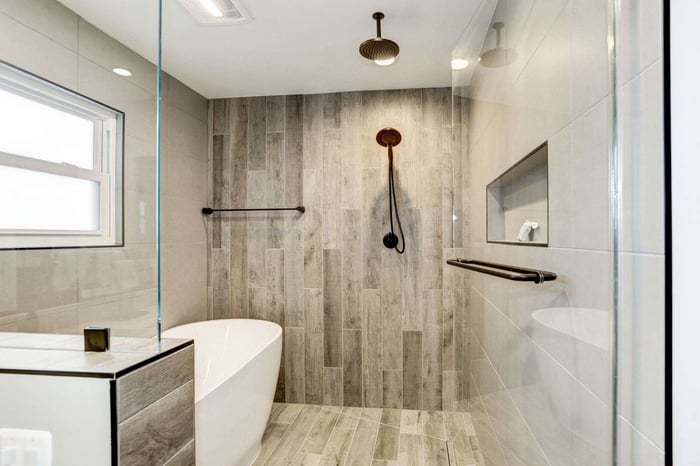 In-Law Suite Home Addition
For the utmost privacy, many Northern Virginia homeowners choose to add on an entire in-law suite through a home remodel. Moss Building & Design, Northern Virginia's premier general contractor, has experience adding on an in-law suite with all the specifics that anyone could need to live independently, but also within close proximity of the rest of their multi-generational household. This in-law suite in Fairfax includes a separate entrance, a stand-alone kitchen, and a generously sized bedroom and private bath – thus carving out the space and quiet needed by those who reside there.
Home Additions Contractors in Northern VA
There are so many ways that you can make your home one that works for your multi-generational family household. We realize that the initial process of what to do, how to do it, and how to begin it can be overwhelming. Visit our Additions Portfolio pages on our website to be inspired and understand how Moss Building & Design can help you achieve the home renovation of your dreams.
Ready to get started? Email us at Hello@MossBuildingandDesign.com or call us at 703-961-7707 to start the conversation!