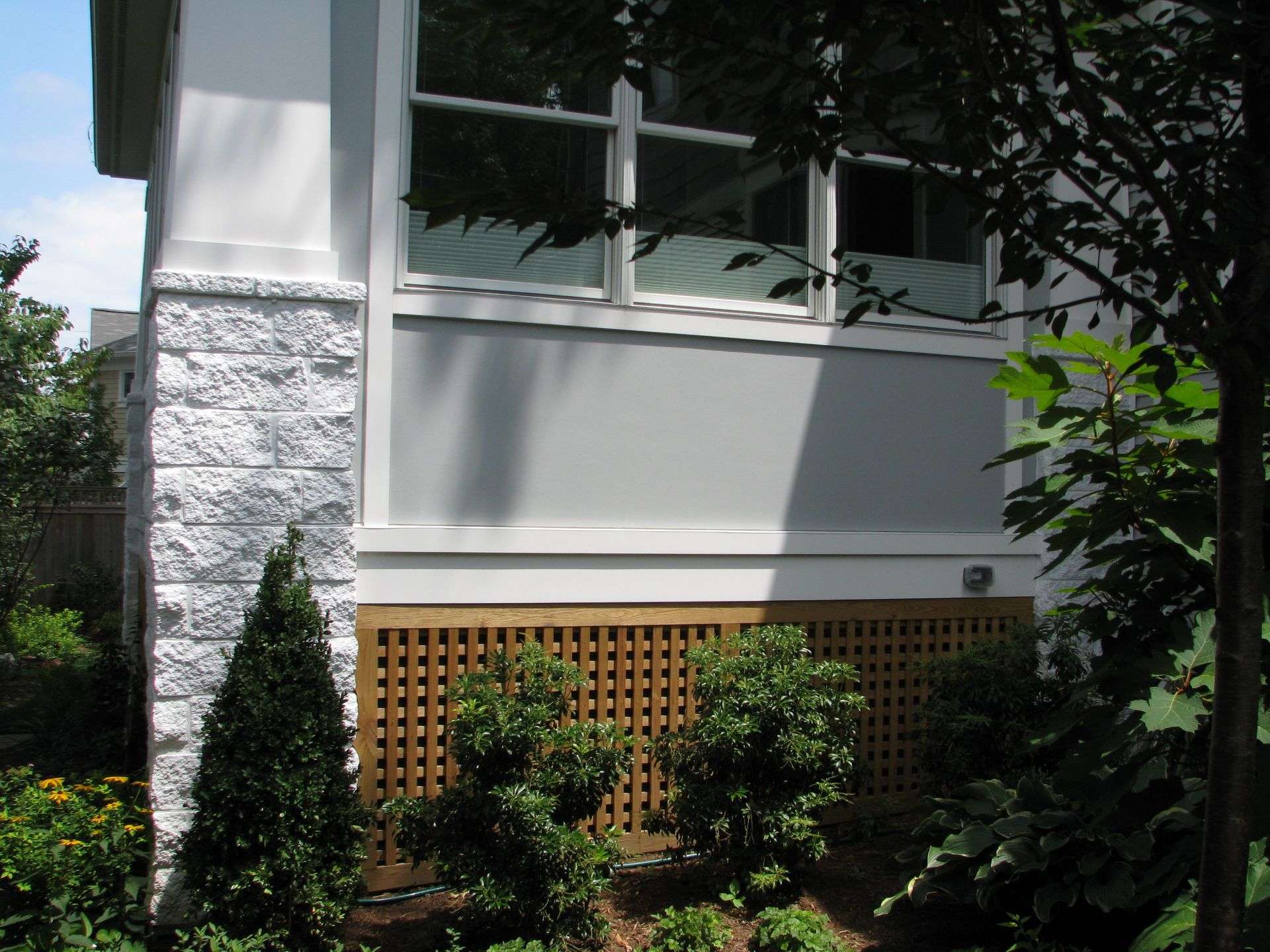 When completing a home remodeling project, keeping your home free of allergens may be the last thing on your mind.
However, if you or someone in your family suffers from outdoor or indoor allergies (whether they're attributed to the changing season or not), an allergy-friendly remodeling plan is something you should definitely consider. We've compiled these six tips below and, for more help, refer to the Asthma and Allergy Foundation of America's Guide.
Maintain Your Windows and Doors
These entry points to the home are the most common places where outdoor irritants like pollen enter. It's important to make sure that weather-stripping on windows and doors is replaced when it gets frayed. Condensation on glass is also very common due to the temperature difference between outside and inside your home.
If you notice dark spots that aren't dirt, you may have mold growing on the window panes. Carefully clean or paint these areas to prevent mold allergies from spreading. Ensure that you're considering door and window replacements as necessary during your remodeling projects.
This Moss Building & Design addition in Arlington, Virginia, was designed to accommodate a new office space. It required a bump out with a fresh, window upgrade.
Flooring Choices Make a Difference
For allergy sufferers, hardwood or tile floors are overwhelmingly the best options. Carpet notoriously harbors dust mites and other allergens. Talk to your contractor about flooring chemicals, finishes, and stains.
While wood might be your best option, you still need to be wary of formaldehyde, phenyls, urea, and other volatile organic compounds in some wood.
Luxury vinyl plank flooring is a really hot trend for any room in your home, from kitchens to bathrooms to basements. This is a desirable flooring option because of its versatility and durability. It's very difficult to scratch or tarnish and holds up well against changing temperatures and moisture levels.
See the picture below of a MOSS-remodeled Arlington, Virginia, bathroom that features plank flooring.
Consider Replacing Whole-House HVAC and Humidity Systems
The Asthma and Allergy Foundation recommends keeping household humidity below 50 percent. One way to monitor this is installing household humidity systems. Individual room humidifiers or portable room air filtration systems are also viable solutions. Find systems that have HEPA filters, and change your filters regularly to avoid dust recirculation in your home.
Reliable contractors ensure that proper ventilation and protection of your home is a priority during the remodeling process, but that doesn't meant that all particles are captured and cleaned from the air.
After any home remodeling project, consider a thorough air duct cleaning to ensure any dust and debris from the construction process are completely eliminated from your home.
Insulation Can Be Allergy-Friendly
Something behind-the-scenes that you may not even think about is the type of insulation in your home. Allergic Living magazine highlights blown-in cellulose and rigid foam insulation as alternatives to other insulation, since it isn't made with chemicals like formaldehyde. Insulation is an essential element of any home to maintain temperatures and keep energy costs down.
Heating Options Matter
In-floor radiating heat is a good alternative to a forced-air heating system for people with allergies. A forced-air heating system blows those allergens through the air while heating your home. Radiator heat reduces this movement and also gives a consistently warm feeling to your home.
Bonus Room!
If budget allows, bring the "outdoors" into your home. In this MOSS project in McLean, Virginia, featured below, the homeowner's addition involved a lovely indoor/outdoor patio space.
Windows can be fully sealed, depending on the season and your level of allergy tolerance, or kept open with screens. This designated space allows you to keep your outdoor furniture free from pollen and other outdoor irritants, while giving you the feeling of being close to nature.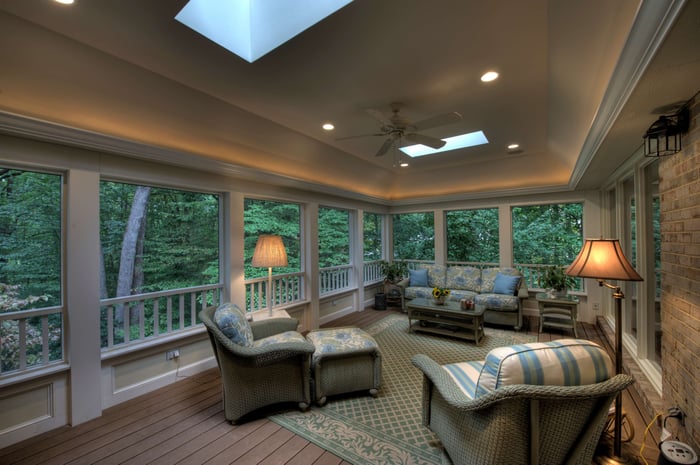 Learn More About Northern Virginia's Top Remodeler
If you're thinking of remodeling your home, call Moss Building & Design for your next project at 703.961.7707 or email us at Hello@mossbuildinganddesign.com