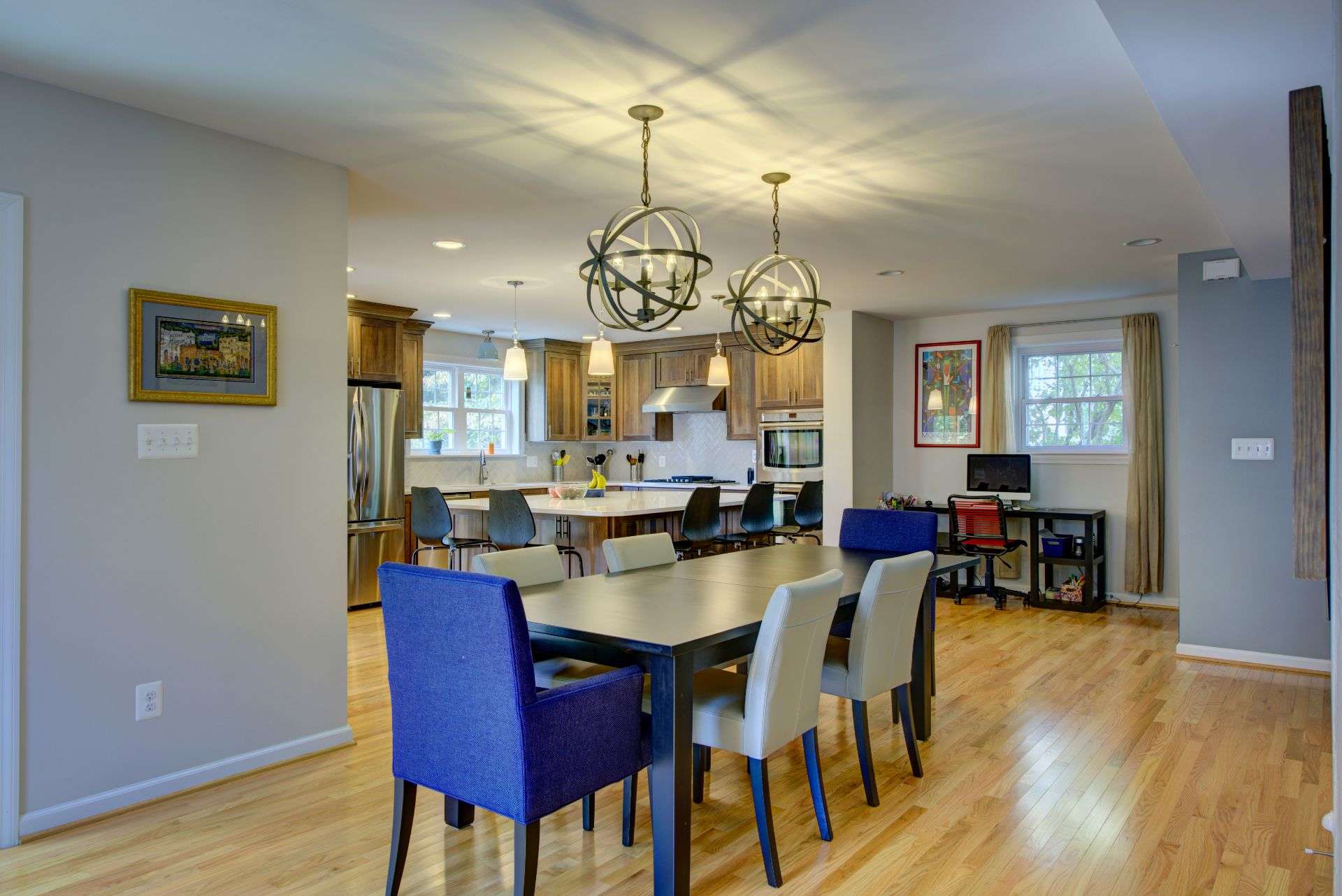 As a home remodeling company in Northern Virginia, we've seen and done a lot of home additions. It's a tough road for homeowners to trek alone, but, with the help of MOSS, it's easy to achieve your dream addition. Here's how to plan the perfect home remodel:

This is the most fun part of a home remodeling project! Browse through Pinterest and interior design magazines to choose your preferred home design style. Turn to Houzz for expert inspiration from architects and interior designers to solidify your idea of a dream addition.
Remember that every design style is interpreted differently by those involved in your addition project like interior designers and painters. Before you break ground, you need to identify what problems you want to fix in your home, and then discuss solutions with your chosen remodeler.
Choose the right remodeling company.
Chip and Joanna Gaines make it look easy to perform a do-it-yourself remodel, but it's best to find an expert in your local area.

First, determine your requirements. Narrow down your vision board according to your Houzz saves, Pinterest pins, and magazine cut-outs. Afterward, let the remodeler offer you solutions to get there.
Second, ask the right questions about the remodeling company (permits, history in the business, licenses, proof of insurance), an outline and timeframe for your project, contract options, project plans, and more.
Lastly, hire a legitimate company that cares. After seeing if their project portfolio looks similar to your dream addition, ask the right questions about the legitimacy of the company and project scope. If they answer everything to your liking, book them!
Understand the true terms of your contract.
A lot of people don't like to talk about the ins and outs of their contract, but it's super important! It's encouraged to discuss payment, delivery, materials, and subcontractors throughout the duration of the project to ensure that you're getting exactly what you signed up for.
Finance your addition.
While everyone has dreams of an addition for extra square footage, it often costs more than most home improvement budgets allow. To finance your home addition, think about the following tips from Moss Building & Design:
Demand specifics from your remodeler.

In terms of contract and final price, project scope, and other factors of your home addition, ensure that your remodeling company gives you specific numbers instead of estimates.



Do it now.

Don't overplan the timing! We don't suggest waiting until a specific time of year for financing deals or before or after a major life event.





When you're ready with the resources and feel good about the remodeler and contract, go for it! The sooner you do it, the longer you get to enjoy your addition.



Understand price point.

You'll get a wide variety of cost estimates for a similar scope. Some are too high, others too low (and good to be true). Most of the time, the right price falls somewhere in the middle.





Remember: it's the final price — not the contract price — that matters most.





Be sure that you're comparing companies with similar capabilities and expectations. The price range for similar companies makes the evaluation easier than comparing a company with full design and construction services to a guy in a pickup truck.



Put value above price.

While price is a factor, value is most important. To get the right value for your money, consider the services, company, and other qualities before committing to financing a project or signing with a remodeler.
If you're thinking of committing to a home addition, call Moss Building & Design in Northern Virginia at 703.961.7707 or email us at Hello@mossbuildinganddesign.com.