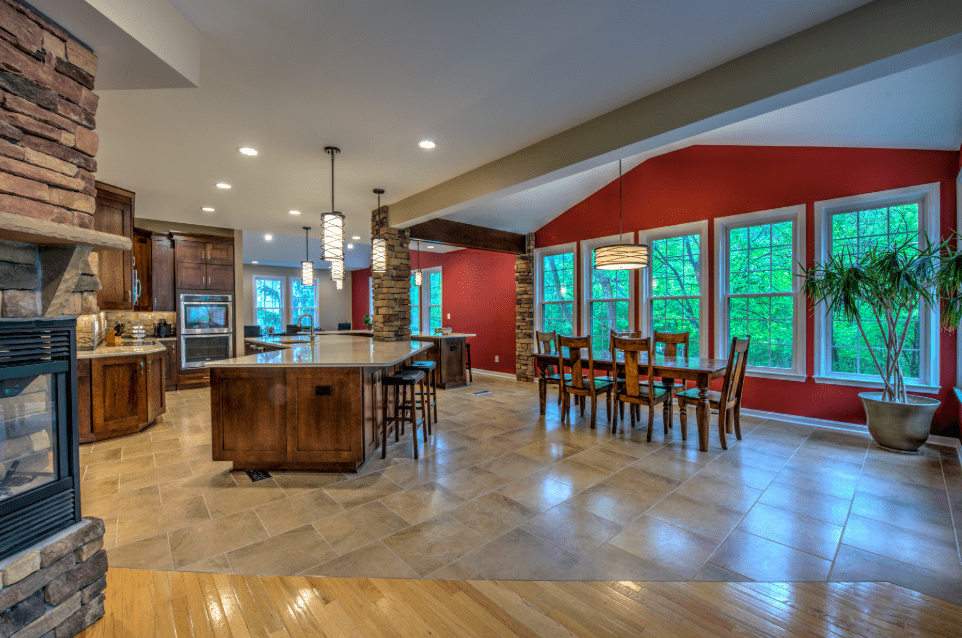 By: Julia Kilberg
Spring is upon us, as if your allergies didn't already give that away. Along with the warmer air comes seasonal favorites like baseball, little league games, and even spring organizing and cleaning tasks. Like many homeowners, you may be considering refreshing your home with a remodel, new paint colors, or both! What is better than a pop of color to give you the feeling of a bright, new start? We've rounded up our favorite paint color suggestions to go with any spring renovation you may be planning.
Pantone Spring Paint Colors
In January, Pantone announced Living Coral as the color of the year. This vibrant color goes well with their spring/summer 2019 paint color selections that continue to evoke nature's beauty. Pantone suggests pairing deep blues with light greens or going fully botanical with an array of oranges, pinks, and purples.
Lighter colors are often appealing for small rooms — like bathrooms or laundry rooms — that might need a little pick-me-up, while blues and greens can work well in living rooms and kitchens. If you don't want to fully commit to any of these colors on the walls, look out for accent throws and pillows in these shades at places like HomeGoods since they're sure to be on sale this season.


Painting Bedrooms and Bathrooms
A bedroom doesn't have to be a boring, neutral color. You can really infuse personality into the master bedroom you're remodeling or redecorating by choosing dark wine colors, bright blues, yellows, or purples. If you choose a deep color, consider painting one accent wall instead of the entire room in order to prevent the room from feeling too dark.
Bathrooms are ripe for color experimentation. The color you choose can also set the mood from light and refreshing to cool and relaxing. If I were going for a spa look, I'd choose more neutral gray or sand colors; while bright purples, peaches, or yellow colors evoke a feeling of cheer. Sherwin-Williams even has a yellow paint color named Springtime that serves as wonderful design inspiration for your spring/summer look.
Kitchen Spring Color Inspiration
The kitchen is a great place to freshen up your home's look for spring. It's an area that gets so much regular use and is often one of the first places seen by guests. If you're going bright and bold with a floral color like red, pink, or yellow, an accent wall could help really inspire your design. Connect it to the rest of the room with a few matching bowls, dishtowels, or a vase.
During many kitchen remodels, backsplash tile is where homeowners find the most opportunity to infuse color. In this Oakton, Virginia remodel, hints of blue in the backsplash tile complement the blue color on a small wall next to the refrigerator. The blue color also carries over into the adjacent dining room. Modern, blue barstools and a blue fruit bowl complete the look, making the color choices look intentional and harmonious.
Don't get caught going with the trendy gray look completely. This Arlington, Virginia, remodel really committed to bright red. While bold colors may not be for everyone, it surely makes a statement when you let your personality shine through color choices and selections.
Best Northern Virginia Remodelers
If you are looking for a partner in designing your new kitchen, basement, bathroom, or addition, call us at (703) 961-7707 or email us at Hello@MossBuildingandDesign.com. We look forward to discussing your next project with you.