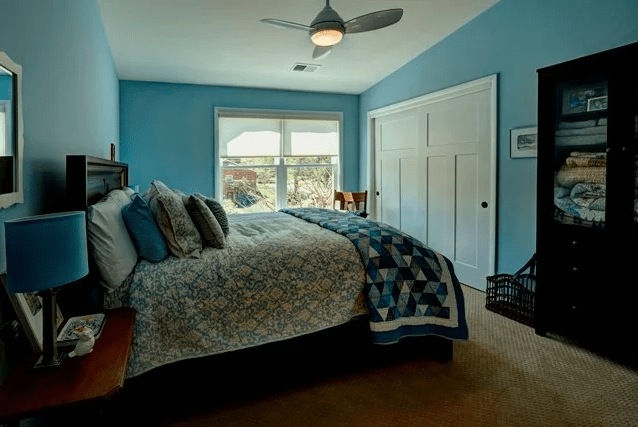 By: Janice McLaury
April is the ideal month to organize your closets. Since you no longer need layers of warm, cozy clothes and will be storing your winter wardrobes, you may discover new space in your closets. But, is there ever enough real estate in our closets for everything we want to be at our fingertips? Here are a few storage and closet organization tips to help all of us deal with not having enough closet space.
Clean Before Storing
Prepare your winter wardrobe before packing it away. This will prevent stains from setting in. With the change in season, now is the time to dry clean items that cannot be washed with everything else. This preserves your clothes and makes you ready for the next closet transition in the fall.
Store everything in breathable bags and boxes. Plastic is not ventilated and can break down fabric or contribute to mold if not kept in a clean, dry place. Once winter apparels are all set for storage, slide them under the bed, store them high in a guest room or hall closet, or stack them in another well-ventilated area.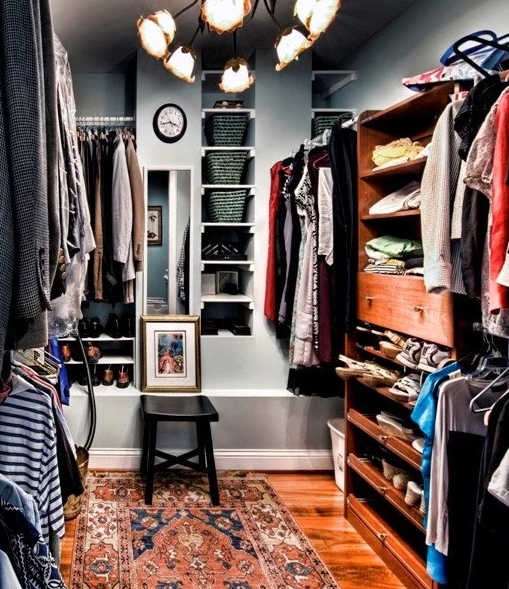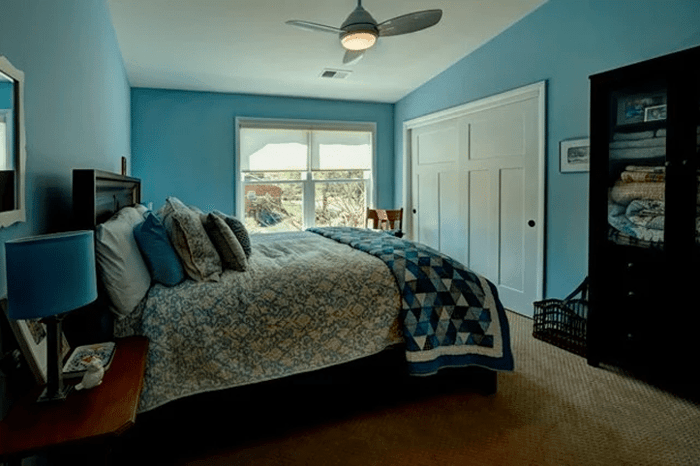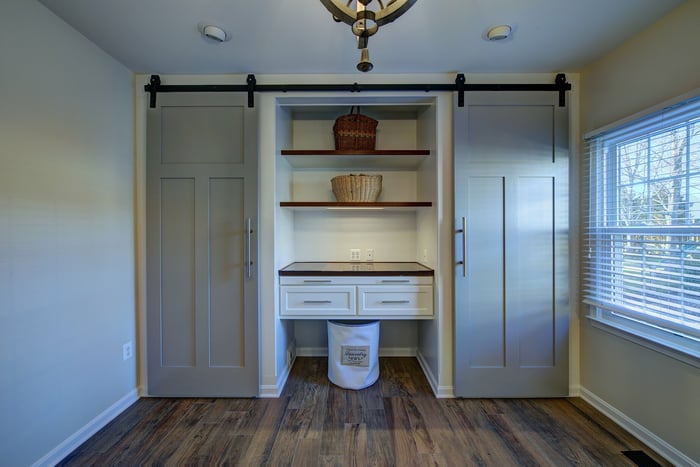 Best Closet Organization Tips for Spring and Summer
Home organizer Amy Slenker-Smith from Simply Enough is judicious about her closet organization.
"With each season change, I donate the items I didn't wear. As a result, I LOVE my entire close. Simplified wardrobes make getting ready easier because the clothing I wear most often is not buried under the stuff that I don't," Slenker-Smith says.
She also suggests:
Choose certain colors that complement your skin tone, eliminate additional clothes you don't feel good in, and reduce the number of accessories like jewelry, shoes, scarves, and purses to your favorites. Loving your wardrobe is an important way to manage clutter.
Use one hanger style to maintain a cohesive, clean look and hang like-colored items together. This will make it easy to find coordinated outfits.
Roll casual clothing in drawers or containers to maximize closet storage and prevent wrinkles.
Organizing Shoes Using Hanging Racks
Who doesn't love accessorizing with shoes, boots, sandals, or heels? But, how do we keep them off the floor and top-of-mind when completing an outfit? For me, I keep shoes on cabinet shelves in the mudroom or in cotton, hanging shoe racks in the hall closet with my coats and jackets. Since the soles of our shoes are dirty, I like storing them with other outwear instead of with my clean, fresh-smelling clothes. This closet hack keeps them organized and easy to find when I leave the house. Shoes are also the first thing I take off when I arrive home, so having my outwear closet to put them immediately away in reduces clutter.
Regardless of where you store shoes, here are a few clever closet organization tips:
Hang boots on the clips of a metal coat hanger designed for pants or stuff them with foam swim noodles to help keep their shape.
Store your dress heels in boxes with a photo or description for easy identification, and place them on a higher shelf for minimally used items.
Align shoes on a shelf or rack so that the left toe and right heel are facing outward, to maximize space.
Wardrobe Hacks to Stylishly Organize Closets
Even in smaller closets, you can have customized built-in organization without engulfing essential square-footage. Here are a few space-saving closet hacks:
Install pull-out pant racks, valet poles to hang to daily outfits, and jewelry drawers to streamline closet organization.
Neatly store workout clothes, socks, or summer casuals in roll out carts under hanging clothes to avoid having empty space that encourages clutter.
Add additional closet lighting or a full-length mirror to make the space feel more welcoming and more practical for dressing.
Replace pull-out doors with sliding closet doors to create more room in small areas.
Moss Building & Design Can Help You Keep Organized
Are you in search of additional closet space or storage solutions for your home, office, or garage? Turn to us for remodeling ideas. Check out Moss Building & Design's portfolio of additional possibilities for your attic, garage, basement, hidden nooks or additions.
[/vc_column_text][/vc_column][/vc_row]